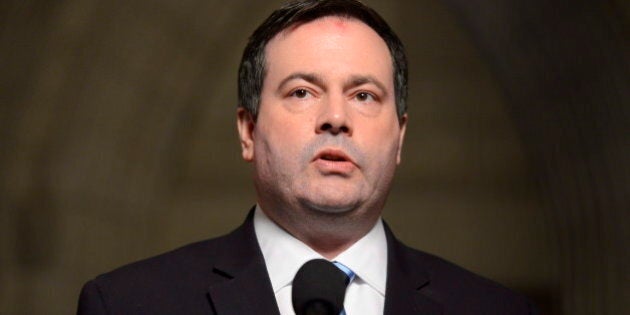 Defence Minister Jason Kenney has indicated the government is not ruling out taking Canada's military mission against the Islamic State in Iraq and Syria (ISIS) group beyond Iraq — to Syria and Libya.
Evan Solomon, host of CBC Radio's The House, asked Kenney about participating in missions in those countries.
"Well, we're going to look at all of the options," Kenney said an interview broadcast Saturday.
"Obviously there are practical limits to our ability to operate around the world, but we will look at our options to see where we can have the most impact, where we're most needed," he said. "That requires ongoing consultation with our allies. We don't just decide these things unilaterally."
"Obviously we're in Iraq at the invitation of that government in a mission of, I think, over 2,000 countries being coordinated by the United States. If we can help meaningfully in the fight against ISIL elsewhere we'll give that consideration," the minister said.
This week, Kenney hinted that Canada's six-month military commitment to fight the extremist group could be renewed. He said cabinet members would be evaluating the progress of Operation Impact in the "very near future" as they make that decision.
Canadian fighter jets have been in Kuwait since October for the mission, which is scheduled to run until the start of April.
Egypt has called for international intervention in Libya against ISIS. Loyalists of the Syria- and Iraq-based group have risen in number to dominate several cities in the North African nation.
Last weekend, ISIS released a video showing the beheading 21 Coptic Christians from Egypt, on a beach in Libya. The mass slaying provoked a round of Egyptian air strikes on the group's Libyan stronghold of Derna.