You would think that after John Travolta's "Adele Dazeem" mess-up from last year, he'd be keeping a low profile at the Oscars. But you'd be thinking wrong.
This is how the "Grease" and "Pulp Fiction" star greeted actress Scarlett Johansson, who is a presenter at the 2015 Academy Awards, on the red carpet: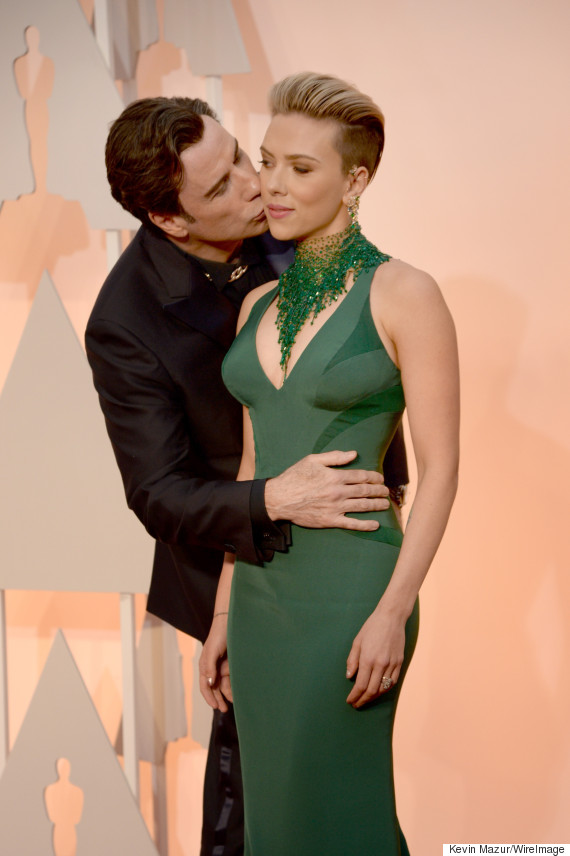 We would say, "Get your hands off of her," but it seems like her side-eye did the job for us.
Though Buzzfeed's Anne Helen Petersen did manage to find one use for the shot:
Image from your company's sexual harassment training pic.twitter.com/IkZAr2XVxj

— Anne Helen Petersen (@annehelen) February 23, 2015
What's next, Travolta? Elbowing Cumberbatch out of a photobomb?
ALSO ON HUFFPOST