She hasn't shown her face in a while but Sia finally decided that the 2015 Oscars was a worthy enough of event to reveal it.
On Sunday, Feb. 22, the singer/songwriter attended the Elton John AIDS Foundation Academy Awards Viewing Party with her pretty mug in full view.
Although she's been photographed sans wig or veil plenty of times, it's only been recently that the Aussie decided she was done showing her face at public events. (See: the 2015 Grammys.)
"I don't want to be famous, or recognizable," she told Chris Connelly on Nightline in June 2014. "I don't want to be critiqued about the way that I look on the internet. I've been writing pop songs for pop stars now for a couple of years and I've become friends with them and see what their life is like and that's not something I want."
Despite this, the 39-year-old looked as if she was having a ball at the party, while sporting a yellow-print dress and matching leggings with her platinum blond hair in a fab topknot.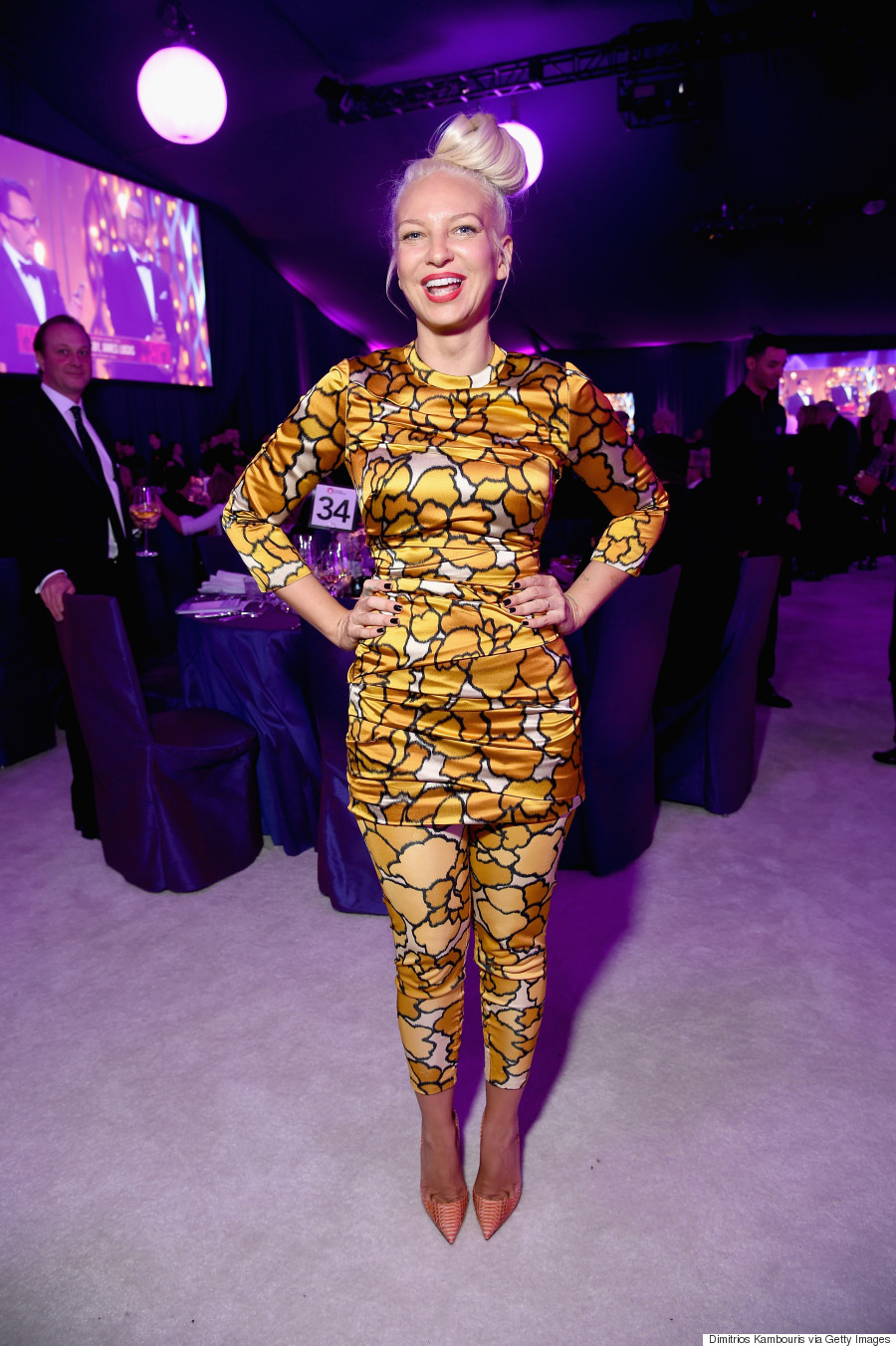 Follow Huffington Post Canada Style on Pinterest, Facebook and Twitter!
Also on HuffPost