In a reunion no one really wanted to see, John Travolta and Idina Menzel got back together on the Oscars stage to present the Academy Award for Best Original Song.
Poking a bit of fun at Travolta's mangling of her name at last year's awards, Menzel introduced the actor as "Glom Gazingo" — but then things just got strange.
As he grasped at her face, Travolta cooed, "you, my darling, my beautiful, my wickedly talented Idina Menzel." It was far too reminiscent of his actions earlier in the night, when he seemingly uncomfortably grabbed Scarlett Johansson on the red carpet.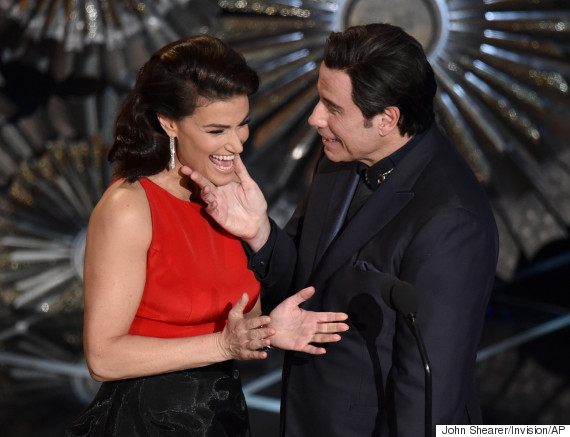 Of course, much like "Adele Nazeem" from last year, this inspired more than a few memes. Here are HuffPost Canada's contributions: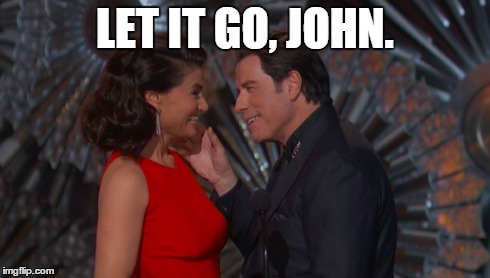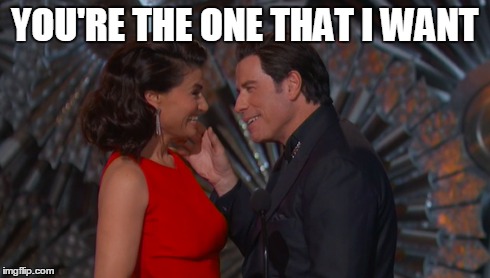 Even host Neil Patrick Harris poked fun during his final chitchat of the night, predicting, "Travolta will be back next year to apologize to Idina for all the face touching."
Also on HuffPost
Oscars 2015: 87th Academy Awards