Modcloth
ModCloth is looking to break the status quo once again, and we couldn't be happier.
Following its pledge to limit the use of Photoshop in ads, the online retailer is continuing with its commitment to body positivity by enlisting nine of its employees to star in its latest swimwear campaign. The employees, including ModCloth founder and CCO Susan Koger, have a variety of body types (one is even pregnant!), skin colours, hair colours, and makeup styles, proving that beauty comes in all shapes and forms.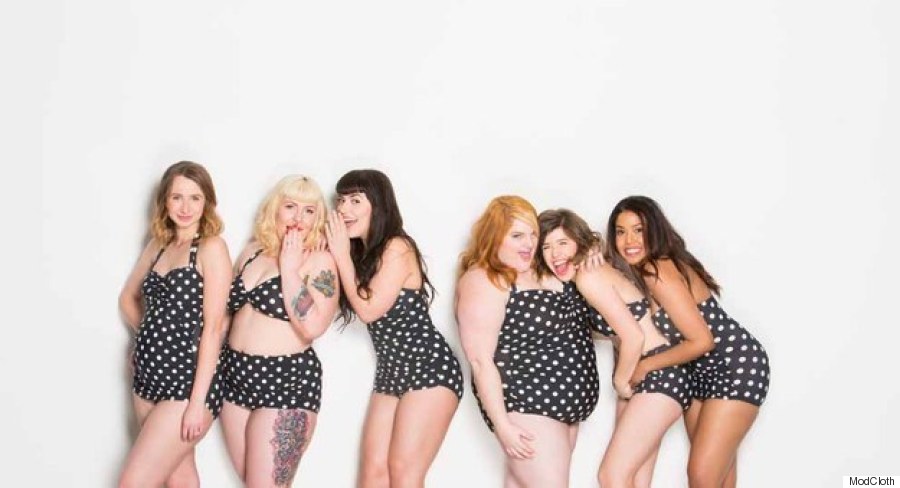 "I love fashion, but I don't love the message that it sends to girls and women," Koger told Refinery29. "If there's one message I'd like women to take from our campaign, it's that our bodies are diverse and that's a wonderful thing, not something to be ashamed of."
The shoot was a response to press surrounding Sports Illustrated running a Swimsuits For All ad starring plus-size model Ashley Graham in its latest issue. Though ModCloth thought it a step in the right direction, they were disappointed a realistic body image was shown in a paid placement as opposed to an editorial photo shoot. And while plus-size model Robyn Lawley did receive a spread in the issue, ModCloth felt it wasn't enough.
"We're providing a counterpoint," Koger told Buzzfeed Life. "We want women to see these photos and feel good. See them and think, I can totally rock that swimsuit!"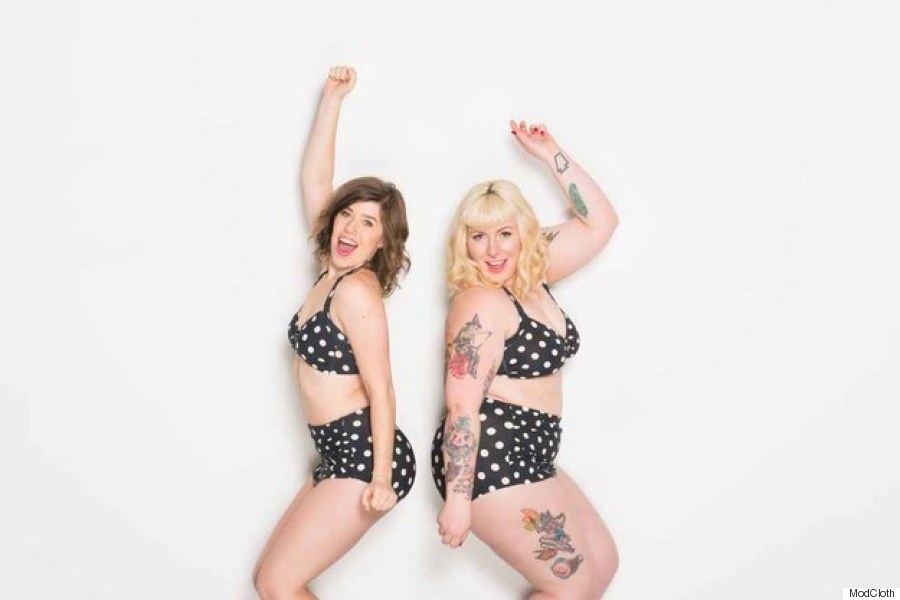 In the campaign, the women model gorgeous retro-inspired swimwear designed by Esther Williams. The one and two-piece suits come in polka dots, nautical prints, and solid colours, and show each of the women's bodies in a beautiful way.
And the response from ModCloth's customers has been overwhelming.
"Social media blew up with accounts of customers who identified with one of us," said customer advocate Ingrid Taller, who models in the campaign. "'I'm like the blond!' or 'I'm the redhead!' showed up on Facebook and Twitter threads. We saw the need for our representation, and I think it's safe to say we were right."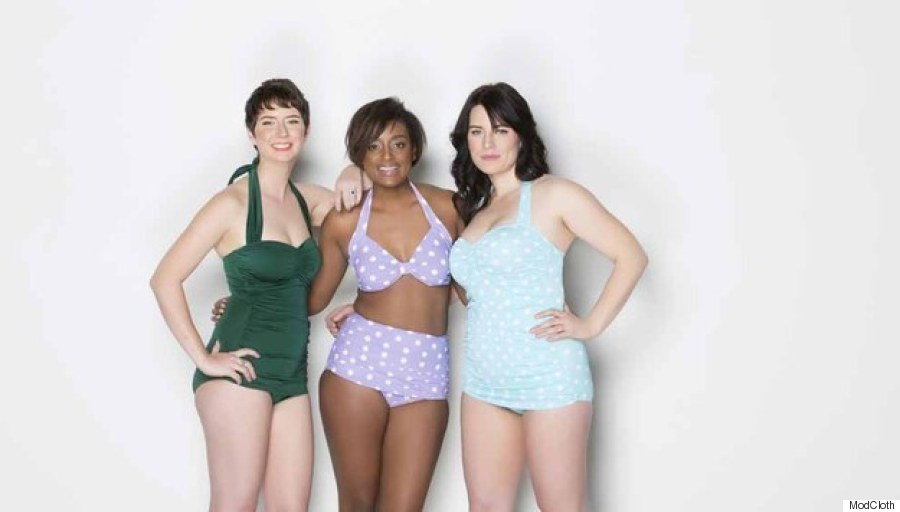 We couldn't agree more! Here's hoping more brands follow suit!
Follow Huffington Post Canada Style on Pinterest, Facebook and Twitter!
There's more where that came from!