Holy comic book makeup, Batman!
Calgary makeup artist Lianne Moseley is turning heads with her ability to transform regular folk into superheroes — no phone booth required!
By day, the 25-year-old freelance makeup artist applies her skills to brides and models.
But by night, much like the superheroes she creates, she transforms into a iteration of herself, painting her face and those of friends and family to look like startlingly real, three-dimensional comic book characters.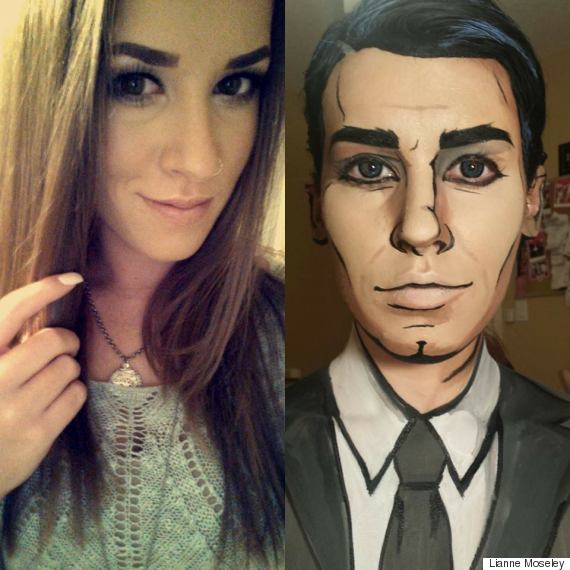 "My favourite reaction will always be my dad's after I turned myself into Archer," she told the Huffington Post Alberta in an email interview.
"When I sent him the picture he was mildly impressed and asked me which guy friend I had painted. When I told him it was me, the shock that was on his face was priceless, even more when he inquired where I got the suit, and I replied saying that I had painted it on as well."
Moseley's passion for comics began as a child, spending hours sketching Sailor Moon after school and pouring over her brother's graphic novels. Weekend mornings were devoted to watching "X-Men" cartoons.
But her love of this particular type of face paint is a relatively new skill set, she says.
So far, her favourite transformation was when she painted herself to look like Captain Planet.
"Much of the notoriety I have received online is due to my older brother, Derek, posting my work on Reddit...(Captain Planet) was my way of paying tribute to my brother and all his support of my art."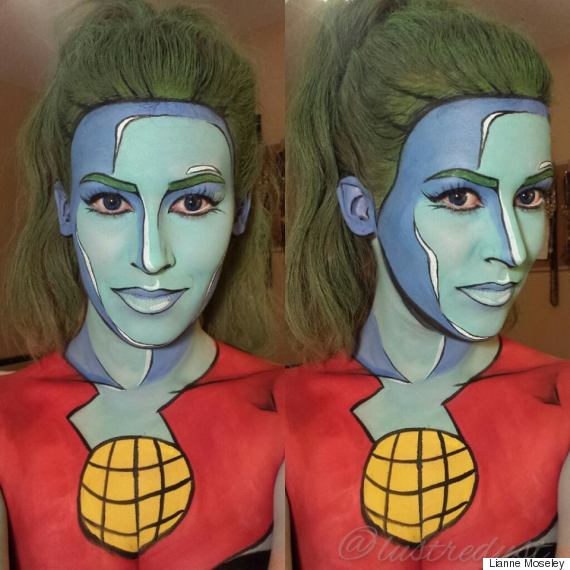 Moseley says she has big dreams of doing movie makeup one day, but for now, will continue to work the local cosplay and costume circuit. She just finished a photo shoot with Where Calgary magazine, which is featuring her creations to celebrate the Calgary Comic Expo's 10th anniversary.
Check out more of her amazing superhero transformations in our gallery below. For more of her work, follow Moseley on Instagram and Facebook.