Milan Fashion Week is known for its crazy antics -- we've already seen toupee slippers and other bizarre things at the fall 2015 shows. However, Claudio Cutugno took the cake by sending his models down the runway with sparkly blackface. (Ugh. Not this again.)
The models' faces were completely covered in black glitter, some so dark they resembled a mask. One model actually wore a black textured mask.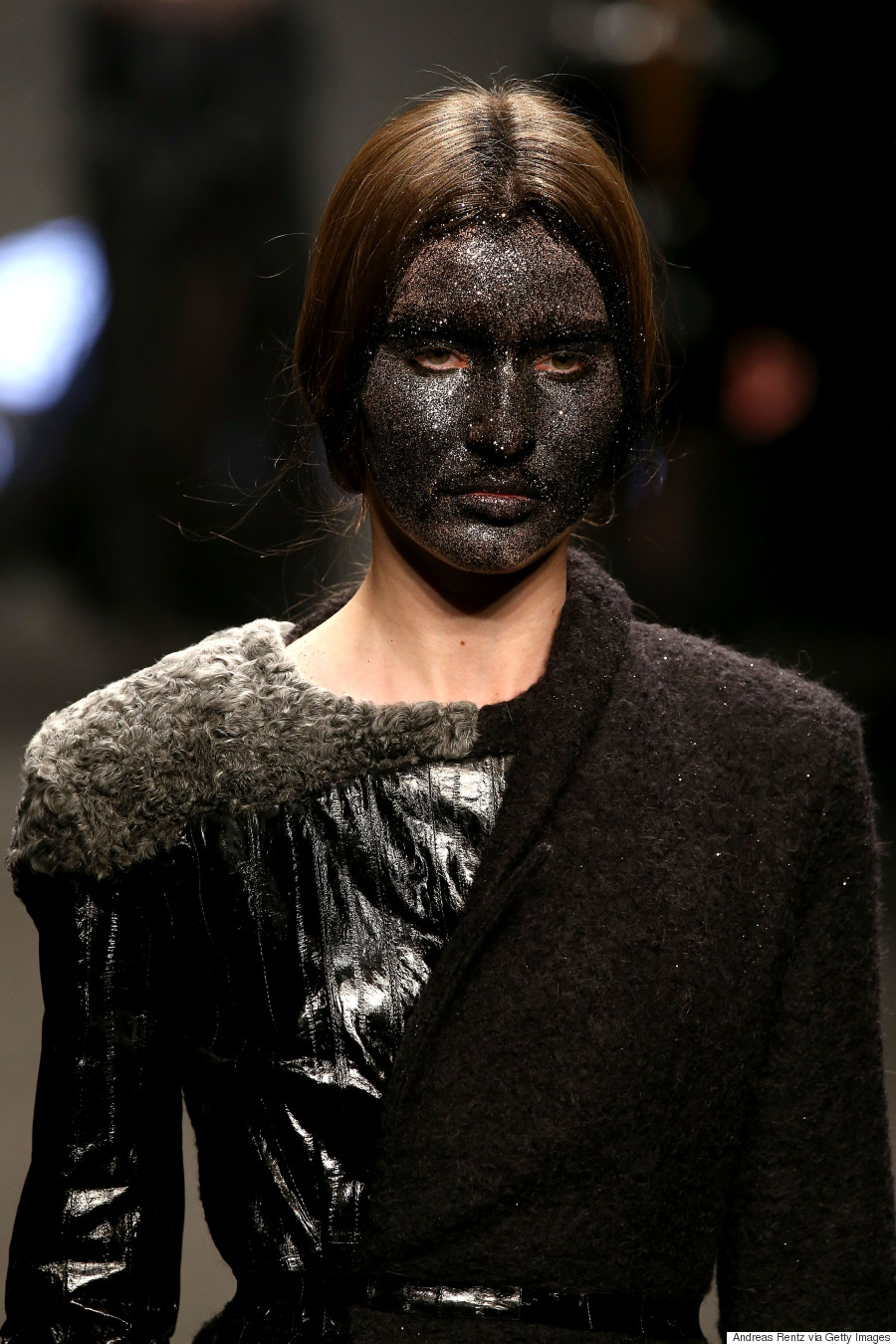 According to Cutugno, he was inspired by the artist Emilio Isgrò, who creates art with bees. The paint was meant to make the models appear as if they were being swarmed by insects. Okay then...
While we can give the designer the benefit of the doubt (hey, maybe he really wasn't trying to be racist), we have to say, this isn't the smartest move. Considering all the backlash blackface has gotten in the past (and with good reason: remember when French Elle beauty editor Jeanne Deroo posted herself in blackface on Instagram? Gross), you'd think someone would have clued in that this was offensive (the media certainly did). And just because their faces are painted in black glitter doesn't make it any better.
So far, Cutugno hasn't responded to any of the backlash -- but here's hoping he (and others) learn their lesson and just stop with the blackface already!
Follow Huffington Post Canada Style on Pinterest, Facebook and Twitter!
ALSO ON HUFFPOST: