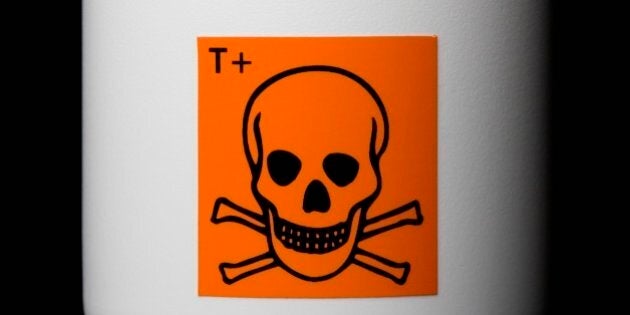 A second child has died in a case of accidental poisoning in Fort McMurray.
Several media reports confirm a two-year-old toddler died after he was inadvertently exposed to phosphide gas that was released from pesticide pellets meant to kill bed bugs.
His death was announced at Thurday's funeral for his eight-month-old sister, who died in hospital Monday from the same poisoning incident, reports Global News.
Two of the couple's other children, who were under observation in a Fort McMurray hospital, were released Wednesday. They travelled to be with their father and another sibling, who remains in critical condition at the Stollery Children's Hospital in Edmonton, reports CTV News.
Brad Grainger, deputy chief of operations for the Fort McMurray fire department, told reporters earlier this week that the family brought the insecticide, which is similar to aluminum phosphide pellets used in North America, home from Pakistan, where they were on vacation recently.
RCMP said a woman took her five children to the Fort McMurray hospital Sunday after they started vomiting.
She had placed the tablets around their apartment, particularly in one bedroom, to try to kill bed bugs.
At one point, Grainger said, the mother vacuumed the home and disturbed the pellets.
"They broke down and got into the air, which then caused the problem."
Phosphine is a heavy gas and would have affected children playing on the floor more than the adults in the apartment, said Grainger.
There is no antidote for the poison and it can cause long-term damage to a body's liver, heart and kidneys.
(With files from the Canadian Press.)