The Newmarket Health Centre, when viewed with Google Earth, indeed resembles a spread-eagled man, with an er, strategically placed gazebo between his legs.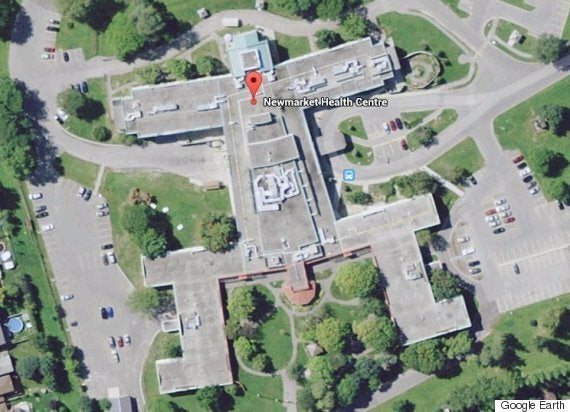 The satellite image also appeared in Playboy magazine, according to the Newmarket Era.
A few websites seemed convinced the form must have something to do with the function.
York Region spokesman Patrick Casey has been very vague in his comments on the subject to local news outlets.
"Google Maps certainly offers a unique perspective, including aerial views of landscapes and architecture," he told the Era.
"The Region … will continue to pay more attention to providing high-quality services and support to the residents within the Newmarket Health Centre," he said.
The region also hasn't been able to find the name of the architect, the Star reports, but in the meantime, area residents seem pretty entertained.
"Having part of it look like a man's penis is particularly amusing," Peter Kaufman told the Mirror.
He also thought it was a fitting tribute to two Canadian funnymen who were born in Newmarket.
"I'm sure Jim Carrey and John Candy will find it funny."
Buildings That Look Like Penises