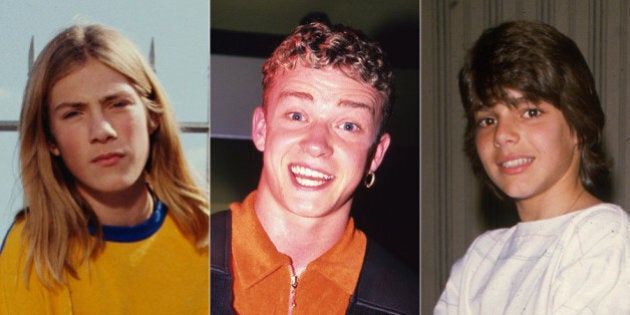 One Direction is the preeminent boy band of the moment, with last fall's album "FOUR" breaking Billboard records as their fourth consecutive chart-topper on the backs of a 2014 tour that sold 3.5 million tickets.
But 5 Seconds of Summer are adorably nipping at their heels, even as the recent '80s and '90s boy band revivals continue unabated, with the acclaimed Backstreet Boys documentary and another new New Kids tour.
In one form or another, and with varying degrees of quality, boy bands have dominated pop music since the 1960s, thanks to the effusive affections of young female fans. So we decided to take a look back at the biggest boy bands ever and find out what they're up to now.