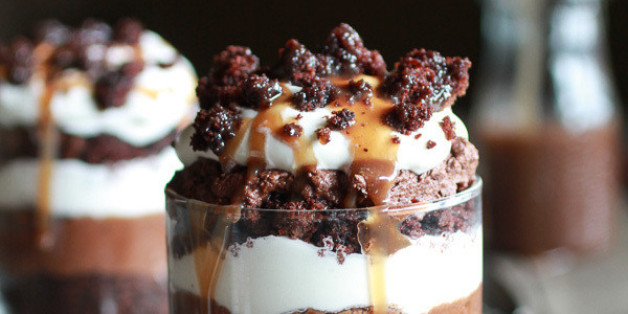 Half Baked Harvest
There are only so many cups of coffee we can drink in a 24-hour period before we begin to worry about the extent of our addiction. Realizing that we probably shouldn't have another refill is a difficult part of the day, but we've found a work around: coffee-flavored foods. Who needs another mug when there are chocolates, cakes and even chicken recipes spiked with the good stuff?
Sneaking coffee and espresso into dessert is easier than you think -- it pairs particularly well with anything chocolate flavored. And it also does wonders in a rub for roasts and ribs. Here are the 23 best recipes the internet has to offer that'll feed you well AND give you that extra boost of energy your coffee-addicted self needs.
Want to read more from HuffPost Taste? Follow us on Twitter, Facebook, Pinterest and Tumblr.