CP
Hell has frozen over, and it's looking a lot like Toronto.
"I've never felt this cold!"
"It's the most freezing it's ever been!"
If you live in Toronto or know someone who lives there, you either said or heard something like this during the month of February.
Although those phrases may seem like hyperbole, guess what? They're not. According to Toronto's Housing & Homelessness Services, February 2015 has had the most Extreme Cold Weather Alerts since ... well, ever. Twenty-three of them, to be exact. There are only 28 days in February, so you do the math. Yikes.
Another cold day in #Toronto. pic.twitter.com/2aIxml9KFk

— Mackay Taggart (@mackaytaggart) February 21, 2015
Because it is cold and I was curious: a chart of Toronto days with Extreme Cold Weather Alerts, dating back to 2004. pic.twitter.com/yLkQDQK60M

— Matt Elliott (@GraphicMatt) February 19, 2015
Mother Nature's cold created this on my old window...artistic benefit of -28C w/ windchill in #Toronto #winterishere pic.twitter.com/GNFopqzeHr

— Gone to Swan (@waheedaharris) February 19, 2015
It wasn't long before the jokes about Hoth started.
#StarWars #Toronto You know it's cold in Toronto when these guys start showing up asking about planet Hoth. pic.twitter.com/Yu2UOL8fTs

— David Graham (@grahamdgg) February 18, 2015
Not to say it wasn't a struggle.
This could totally happen.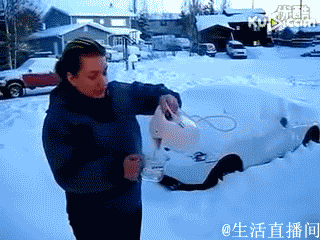 That wind chill, though.
But of course, while we're definitely stuck in a deep freeze, other parts of Canada have it much, much worse. Like what is even happening here?
A savage winter storm pounded Maritimes on Sunday, causing damage, delays and dangerous driving conditions on Sunday pic.twitter.com/nQtJftq70C

— lisa doucette (@nijakitty1) February 22, 2015
Um. No thanks.
Walls are closing in on the Maritimes with record breaking snowfalls. @VanessaLeeCTV next on the never-ending winter. pic.twitter.com/lEfQO3tPMD

— CTV National News (@CTVNationalNews) February 18, 2015
And we're just ignoring Vancouver. This is why.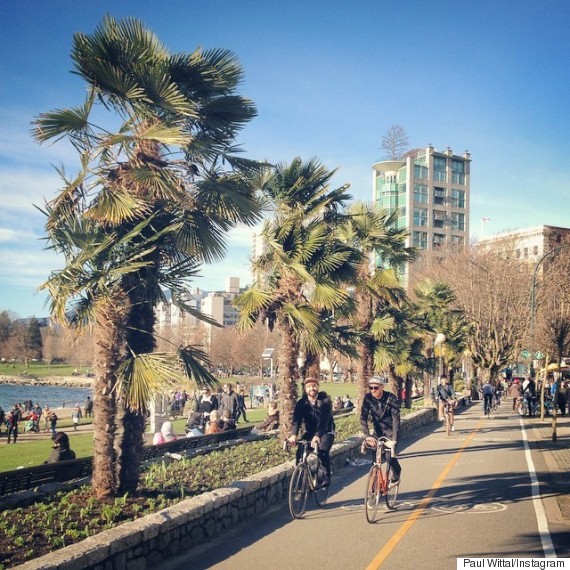 And this.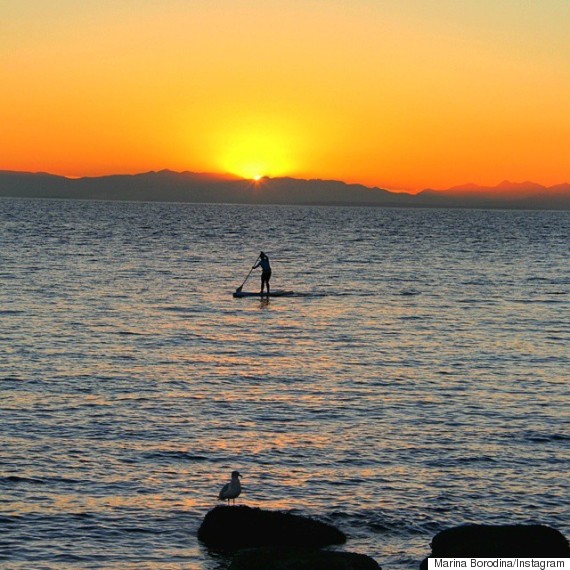 So maybe March will provide some respite? But you know what they say.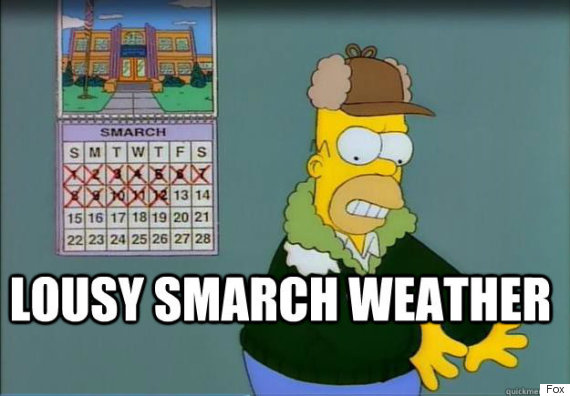 And just in case you forgot last winter in Canada -- it wasn't much better.