The campaign was launched on Friday to help Rania El-Alloul buy a car.
It's in response to a judge's refusal to hear her case against the Quebec automotive insurance board, which had seized her vehicle.
On Tuesday, Quebec Court Judge Eliana Marengo told El-Alloul that her case would not be heard unless she removed her headscarf, saying it wasn't appropriate to wear in her courtroom.
The judge's decision has drawn widespread condemnation from citizens, politicians and civil rights groups across the country.
The campaign spread rapidly over social media and surpassed its goal of $20,000 in twenty-four hours.
Over 850 people donated through the gofundme website.
El-Alloul has indicated she will file a complaint against the judge.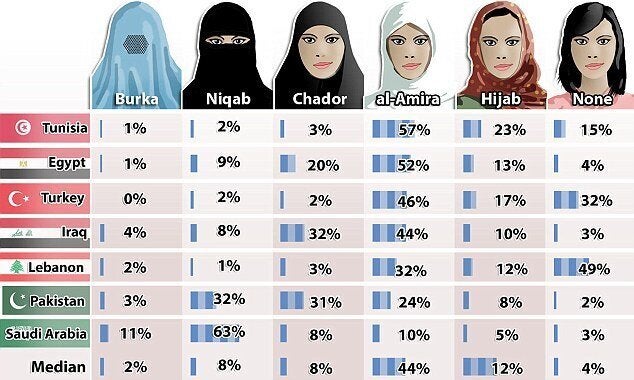 Hijab, Burka And Niqab Use Around The World