Fotonoticias via Getty Images
It's not just A-listers who Photoshop their Instragram pics!
Spanish actress Anna Allen was caught stealing celebrities' Instagram photos and Photoshopping herself in some of the pics.
Anna is known for her television roles in Spain and has been in the business since 2000 with acting credits in shows such as "Homicidios," "Cuéntame" and "Acusados."
Recently, the 32-year-old boasted about attending the 2015 Oscars by posting a pic of the invite on her Instagram page, however it was discovered that the snap was actually taken from Oscar-winner Lupita Nyong'o's Instagram page. She then Photoshopped a pic of herself to make it appear as if she was at the Academy Awards.
Hem flipat amb la història d'#AnnaAllen. Potser es va inspirar en algun d'aquests impostors... http://t.co/KOKMYUF490 pic.twitter.com/SIemw8sVqX

— Time Out Barcelona (@TimeOutBCN) March 3, 2015
She also claimed that she guest-starred on "The Big Bang Theory" by Photoshopping herself into a group shot of the cast, replacing actress Summer Glau's head with her own. (LOL.)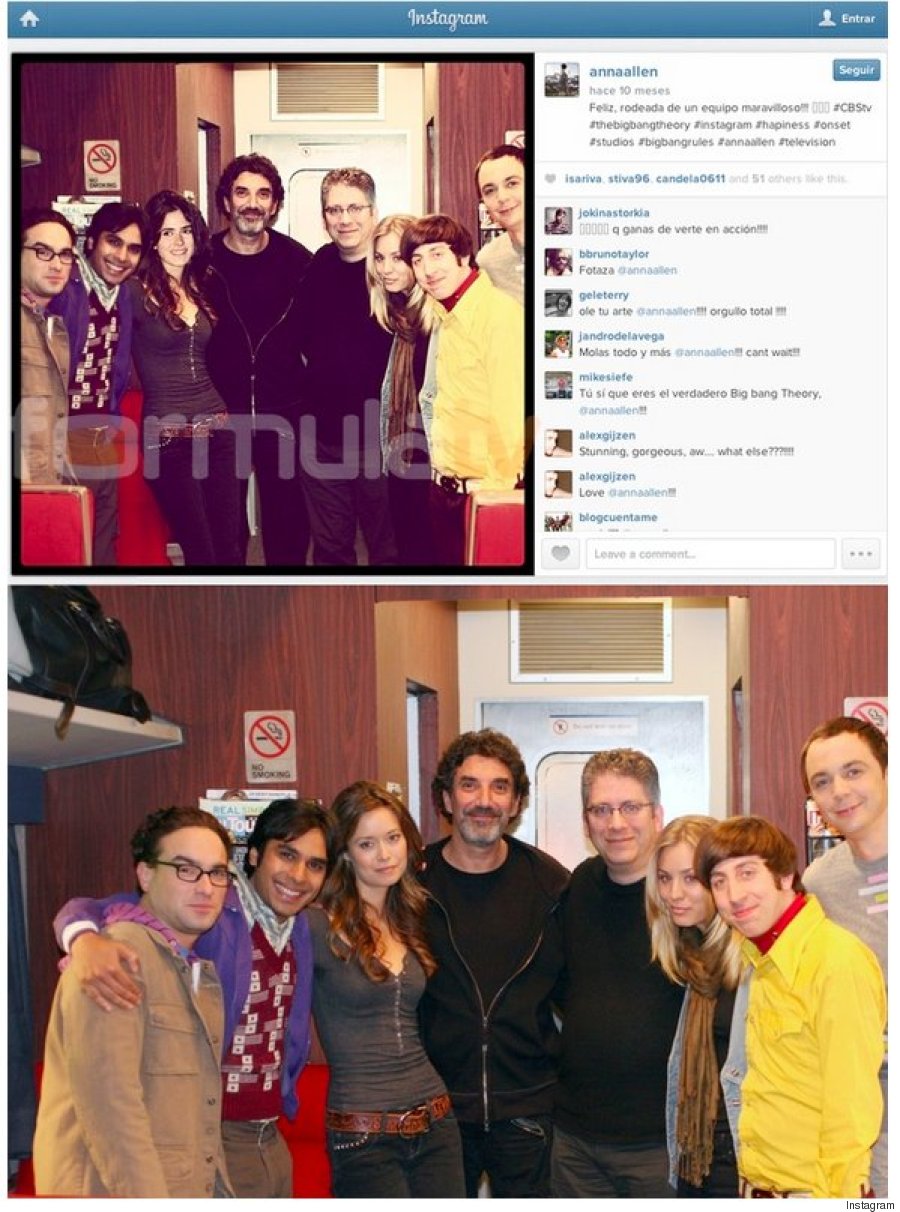 Other celebrity "victims" include Sophia Bush, whose photos Anna's passed off as her own, and Matt Bomer.
Si no te has enterado de lo de Anna Allen, aquí tienes el #resumen: #AnnaAllen #photoshop http://t.co/k8zbjZ36wL pic.twitter.com/KEqOh3iUPE

— Miguel Iglesias (@Maiky_IF) March 3, 2015
Strangely, she also Photoshopped her head on Keira Knightley's body at a red carpet premiere and Photoshopped herself into a TV show with "Elementary" star Jonny Lee Miller.
Me ha dado entre miedo y pena. http://t.co/0ObTe9fvYu pic.twitter.com/NAngPmzeap via @FormulaTV

— Juanra (@DelMoloon) March 3, 2015
Since her antics have been revealed, Anna has taken down all of her social media accounts.
Follow Huffington Post Canada Style on Pinterest, Facebook and Twitter!