We really hope spring comes soon, but when it does, the stunning display at one Newfoundland beach will be no more.
A waterfall at Middle Cove Beach, near St. John's, N.L., froze this winter, creating a cascade of icicles that looks fit for an ice princess' castle.
The falls have drawn a steady stream of visitors, who took some striking photos.
A Valentine's Day engagement shoot at Middle Cove Beach #photography@NLtweets@EastCoastTrail@StJohnsTelegrampic.twitter.com/RNUA6Tk9Mt

— Zach Wheeler (@zw) February 16, 2015
The ice cliff at Middle Cove beach in Torbay, NL. pic.twitter.com/sYa16JG9yK

— swight (@swight) March 2, 2015
Reppin at Middle Cove Beach in Newfoundland! Where do you rep your coast? ⚓️ #EastCoastLifestyle#Newfoundlandpic.twitter.com/dMnIwVyl92

— EAST COAST LIFESTYLE (@EASTCOASTLIFEST) March 4, 2015
The parallels to "Frozen" weren't lost on photographer Kit Sora, who convinced her friend Mae Dalton to pose as Elsa for a photo shoot.
Sora told CBC a lot of people asked her whether the image was Photoshopped, but she said she only added some blue to the dress to make it match the one the character wore in the film.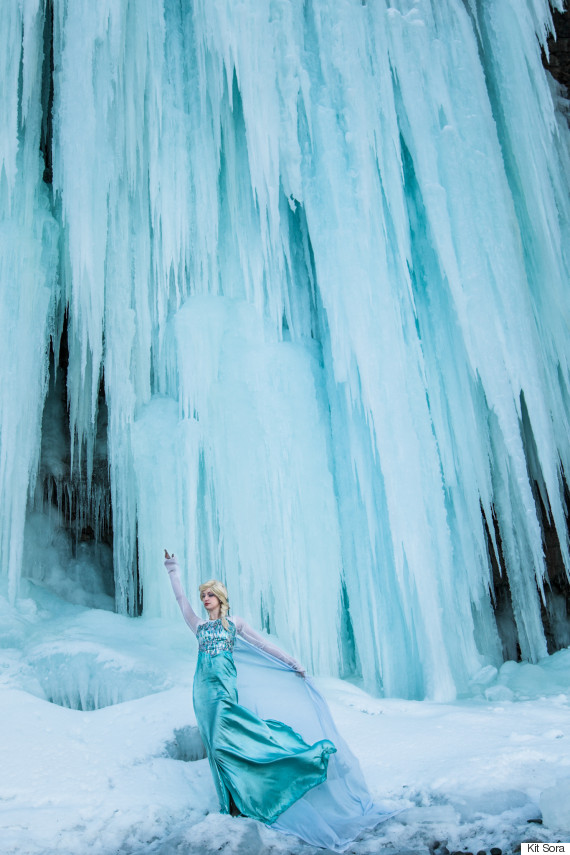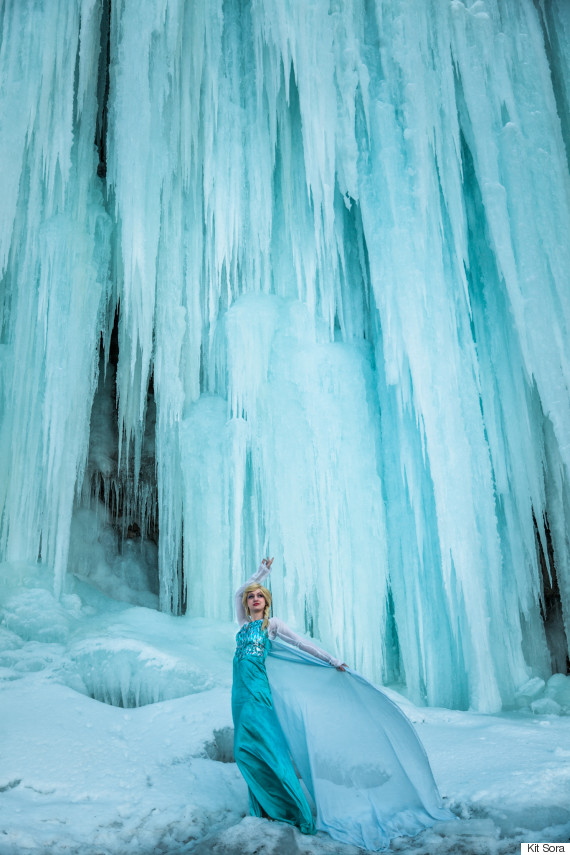 So the next time you complain about Canadian winter (don't worry, we're guilty too), remember that nature sometimes comforts us with sights like this.
Like Us On Facebook

Follow Us On Twitter

ALSO ON HUFFPOST: