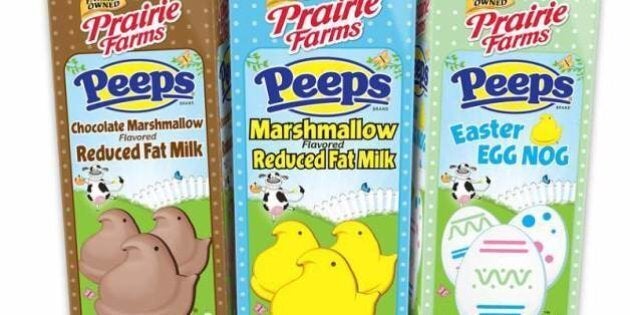 People with a sweet tooth can rejoice; the rest of us with working taste buds can run away in fear.
Yes, there is such a thing as Easter Egg Nog, and it was inspired by chick-shaped marshmallow candies Peeps. An Illinois dairy company called Prairie Farms (sounds natural!) is making milk products which emulate the one-of-a-kind Peeps flavour, because that's something we all need in our lives.
Another company, Hiland Dairy, is also introducing Jellybean Milk, which delivers exactly what it advertises -- a dairy product that tastes like candy.
These items are not available in Canada at the moment. The worldwide audience seems to be mixed in terms of reaction, with those FOR:
Where do you fall on the spectrum?