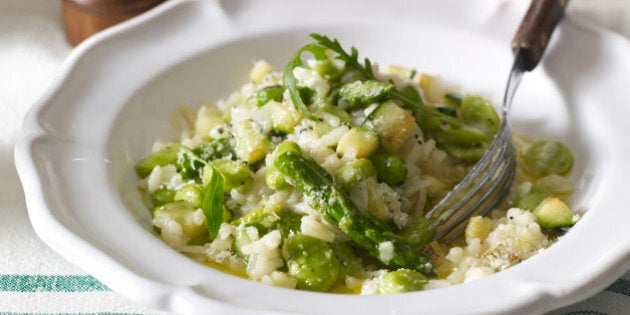 The perfect meal to warm your weary wintertime bones on a chilly eve — not to mention your home — there's nothing else that quite compares to a homemade pot of creamy, soothing risotto.
In its most basic form, risotto contains a modest few ingredients, like short-grain Italian rice, good quality stock, and a flavouring agent or two. After that, the sky's the limit. From lobster and mascarpone to braised beef short ribs and red wine, pea and prosciutto to roast chestnuts and truffle oil, risotto is exceedingly exquisite following most any flavour-packed path you choose.
While Arborio is the Italian short-grain rice of choice most commonly found in grocery stores and markets across Canada, Carnaroli and Vialone Nano are often deemed to be of a slightly higher quality. If you encounter either one, pick up a package — and enjoy stirring the pot.
Once you get a feel for making risotto, you might just become addicted. There's something to be said for that zen-like contemplative state you'll get into while stirring.