Meanwhile, in Nova Scotia ...
Two Halifax Regional Police officers are being called "seal whisperers" after an animal was found taking shelter under a vehicle near the waterfront late Wednesday night, according to a news release.
The officers found the seal near Lower Water Street before they wrapped it in a blanket and set it loose in the nearby harbour.
Police released the following photos of the unusual rescue: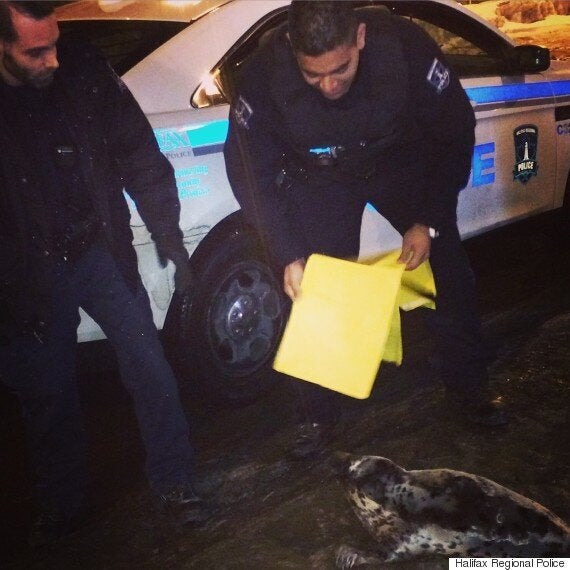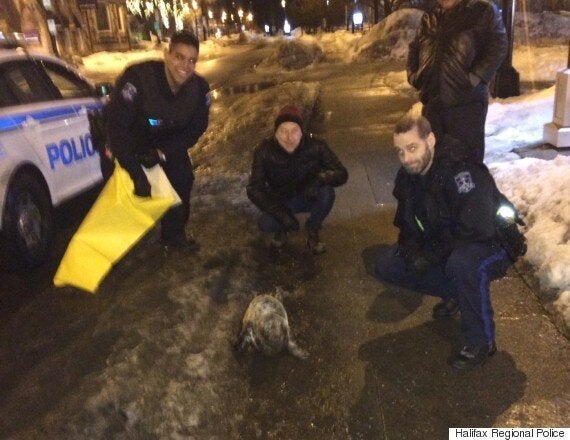 On Valentine's Day, officers with the RCMP's Inverness District found a baby seal waddling close to a highway in Newtown.
Police captured it with a net and even snapped a photo of the marine mammal appearing to smile in the back of a truck.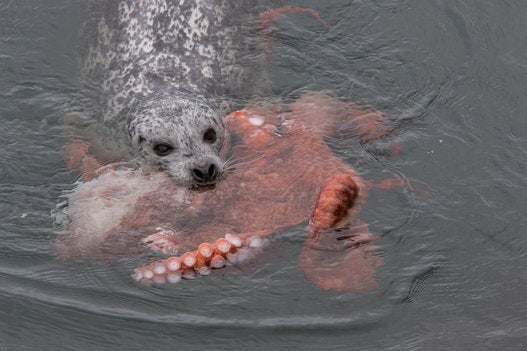 Seal Fights Octopus Off In Victoria, B.C.