The mastermind behind the infamous "Toronto tunnel" came forward this week, describing it as a "fun project," but the Vancouver area has actually had its own share of urban tunnels.
One of the more well-known passages is the Canada Post tunnel, which runs from the downtown Canada Post building to what is today's Waterfront SkyTrain station.
The tunnel — which is over 2,000 feet long — was originally built as a bicycle route to help mailmen cart the post around Vancouver, reported CBC News.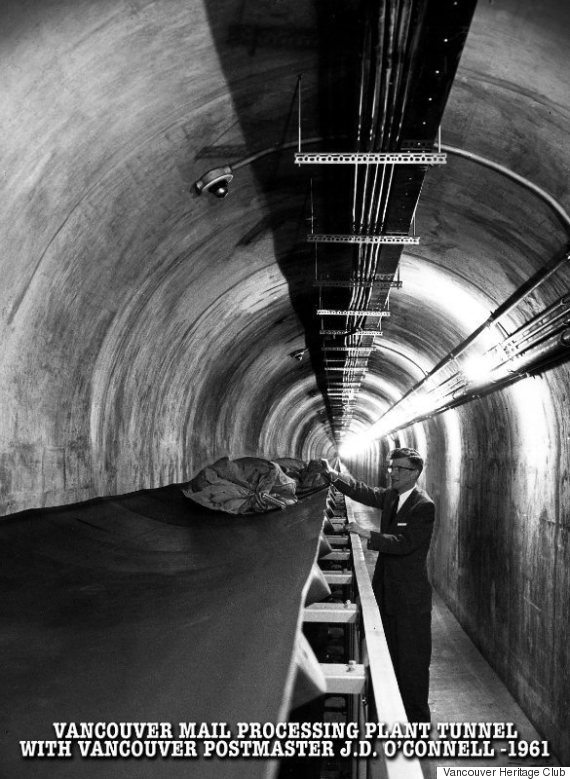 However, it was shut down for good in 1965 and was scheduled to be filled in by 2014.
Out at the University of British Columbia campus in Vancouver, there's a series of steam tunnels that act as a thouroughfare for maintenance workers. Student Bryce Warnes vividly recounted his adventures underground in an article for The Ubyssey in 2011.
"At one point, at this part of the adventure, with my head scraping the ceiling and my friends' flashlight beams drawing away, I was distinctly aware of the thousands of tons of dirt and rock pressing in at all sides," the article reads. "If something went wrong, there was only one way out — back the way we had come."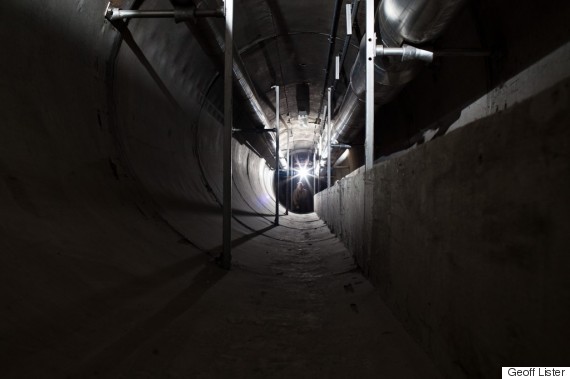 (Photo courtesy Geoff Lister Photography)
Despite the eloquent storytelling, the institution wasn't happy to hear that students had been venturing below ground.
Ron Holton, UBC's chief risk officer, published a letter in 2013 in reply to another post, demanding that students keep their distance because the tunnels are extremely dangerous.
The university has since increased security, adding locking covers to the tunnel entrances to keep curious explorers away, said Andrew Riley, UBC associate director of public affairs, to The Huffington Post B.C. in an email.
Turns out, it may be illegal to explore the tunnels anyway. Last year, a Reddit user said that a group had been fined and arrested for trespassing after poking around the passageways.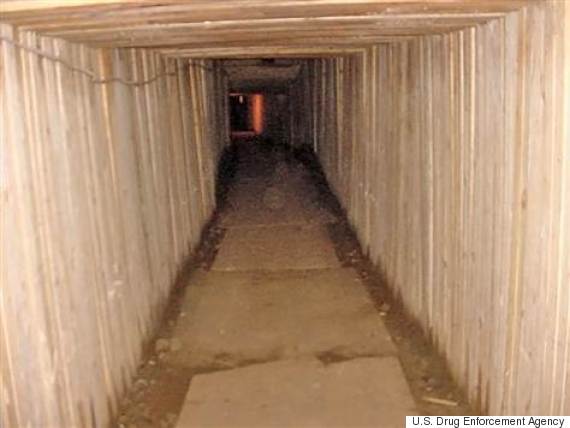 In 2005, U.S. federal agents found an elaborate tunnel dug under the border with Canada in the Fraser Valley. It led from a Quonset hut in Langley, B.C. to the living room of an abandoned house 300 feet south of the border in Washington state, according to NBC News.
The passageway, which was about four feet high and four feet wide, was used to smuggle hockey bags and garbage bags full of marijuana, reported CBC News. Three B.C. men were convicted of conspiracy to distribute marijuana and conspiracy to import marijuana, and given prison terms of nine years.
Finally, Vancouver's Chinatown was rumored to be home to a series of tunnels but The Vancouver Sun busted that myth in 2011.
Despite the lack of spelunking opportunities in Vancouver, there's still something universally enchanting about using secret passageways beneath the city's streets. Alas, it seems Vancouverites will have to put up with walking around in the sunshine on the surface for now. (Not like we have a world-famous Seawall to use, or anything.)
ALSO ON HUFFPOST: