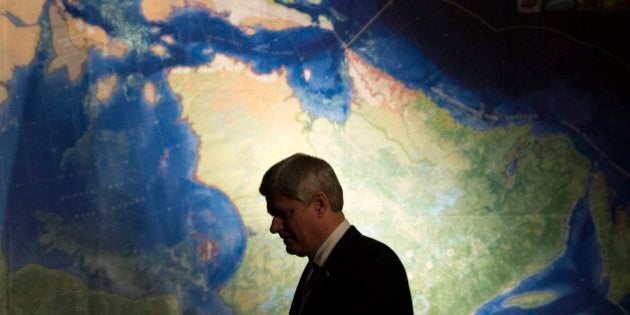 The Mohawk Council of Kahnawà:ke sent an open letter to Stephen Harper on Wednesday expressing concerns about how Bill C-51 may impact the ability of First Nations to defend and support Aboriginal rights and title.
Chief Lloyd Oronhiakhète Phillips called the current language of the anti-terror legislation "very concerning, very alarming" – specifically in how its vague definition may open "legitimate protests" to be construed acts of terrorism.
"As you know, First Nations across the country are always standing up for our rights, Aboriginal rights, Aboriginal title on land," he told Kahnawake TV. "Now [there's] a strong possibility that we'll be considered terrorists."
Phillips says though he supports efforts to combat terrorism, he's wary about how the current and future governments may exploit the legislation's broad wording to propel their own political agendas.
That's why he felt the need to write a letter to Harper and all Canadians about the proposed bill, the Kahnawà:ke leader explained.
"We have to say something publicly, to the prime minister in this case, but to Canada [and the] Canadian population as a whole," he said. "Because, again, it could be a blatant abuse of power by governments."
"This is serious stuff," Public Safety Minister Steven Blaney said in January, defending the government's pledge to provide CSIS all the capabilities it needs to thwart domestic terrorism. "We are more dedicated than ever to track those individuals and enable those who are there to protect us."
In February, Green Party Leader Elizabeth May expressed concerns in the House of Commons that the legislation could be used to crack down on protests that are peaceful, but not lawful. As an example, she pointed to Green Party members non-violently blockading Kinder Morgan pipelines.
Harper replied that the bill is intended to "deal with the promotion and actual execution of terrorist activities, and not other lawful activities."
If Bill C-51 becomes law, information sharing among government departments and intelligence agencies would be significantly expanded.
It would also lower the burden of proof to allow police to perform more preventative arrests. Authorities would also be given the power to extend detainments without a warrant if an individual is suspected to be a participant in terrorist activity.
A Commons public safety committee is slated to hear expert testimony on the bill in a series of hearings next week.
Read the Mohawk Council of Kahnawà:ke's full letter below:
The Honourable Stephen Harper

Office of the Prime Minister

80 Wellington Street

Ottawa, ON K1A 0A2

Wa'tkonnonhwerá:ton (Greetings),

We feel compelled to state our concern in regard to the proposed Bill C-51 (the Anti-Terrorism Act).

While it is clear that the Canadian people and their government are concerned with both real and potential incidents of terrorism in Canada, there is also a great fear that the law may be used to brand legitimate protests as acts of terrorism. While we support efforts to combat true terrorism, there is a lack of adequate definition of the term 'terrorism' that could lead to abuses of power.

This is the concern that we share with many other First Nations across the country: that C-51 will allow policing or other agencies to persecute First nations protesters, regardless of how they conduct themselves. This is especially worrisome because of the well-known fact that First Nations people consider themselves Protectors of the Land. Further to that, there will be great potential to label our people as 'terrorists' when they may, in fact, be simply defending or supporting Aboriginal rights and Title. Our people have spend many years marginalized and deemed 'troublesome.' Only last year Canada passed legislation that basically criminalized the entire Native tobacco trade.

The fast-tracking of Bill C-51 into legislation is, in itself another cause for concern. In its zeal to protect Canada's citizens there is a real danger that Canada's government may fail in its obligation to protect the right to protest and, quite possibly, other personal rights and freedoms.

While the Canadian government feels it is necessary to act, it is always wise to proceed with proper diligence and caution.

The fact that the government is rejecting calls to provide more oversight to accompany new powers that law enforcement agencies will receive is disturbing. While it is understandable that the free world is engaged in a very difficult fight to ensure our collective security. Canada must avoid the temptation to engage in Big Brother-type methods. An oversight process should be seen as both healthy and essential.

We feel that Bill C-51, in its current state, could potentially and perhaps even predictably be used to future oppress our defense of our Aboriginal rights and Title.

We are available to discuss this or any other issue with you. It is through honest and open dialogue that we better gain understanding of each other and, perhaps, together find solutions to the problems that we face.

In peace and friendship,

On behalf of the office of the Council of Chiefs

Mohawk Council of Kahnawà:ke

Chief Lloyd Oronhiakhète Phillips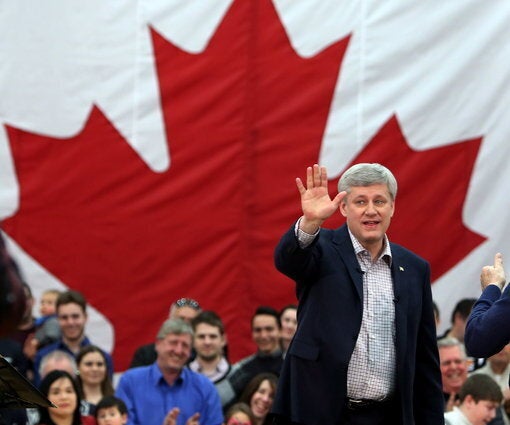 5 Things To Know About The Anti-Terror Law