That's because Environment Canada says Toronto should be seeing daily highs of at least 4 C over the coming workweek.
On Monday alone, the temperature is expected to climb up to 7 C in the late afternoon.
The pending change in temperatures has prompted the city to urge homeowners to take steps to prevent flooding in the days ahead.
For the Torontonians that have been dealing problems with frozen pipes in recent weeks, the warmer temperatures couldn't arrive any faster.
Ilona Taylor had been without water for a week, until her home was hooked up to a temporary water supply on Sunday.
Taylor said a plumber helped her determine that it was the pipes leading to her home that were frozen.
That left her waiting for city crews to arrive.
The city was swamped with calls from mid-February onward, leading to the creation of a so-called SWAT team that has been attending to the calls.
Taylor said it got to a point where she felt she'd have to "wait for spring to come," before the pipes would be thawed. But the city came to her home on Sunday and set up a highline.
"It took all of 20 minutes, really," Taylor in an interview.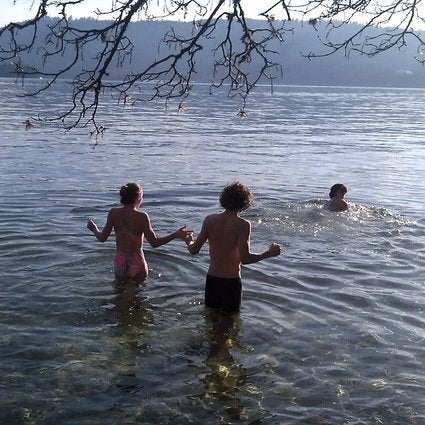 Winter Swimming In North Vancouver, B.C.