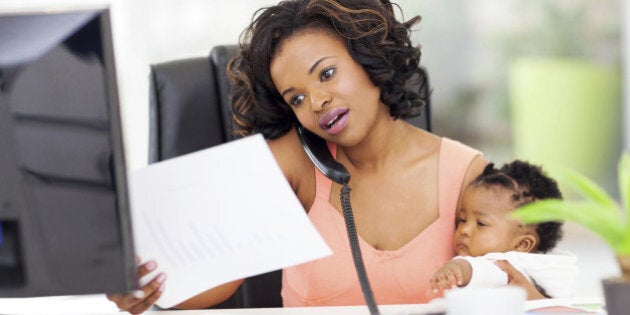 Forget "having it all." The new, more attainable goal for working women (and men) is work-life balance — and it turns out that more Canadian women think their families are holding them back than their employers.
Two-thirds of Canadian women surveyed in BMO's annual Women's Day study said they felt their employers take steps to ensure they can manage duties both at work and at home. But just one-third said their families provided them with the support they needed to succeed.
"What I found really interesting is the difference between these women and their feelings about being supported by their family versus being supported by their workplace. It probably was the converse of what I would have thought," said Betsey Chung, chief marketing officer of personal and commercial banking and wealth management at the bank.
Some of the stress over work-life balance is self- or socially-constructed, as HuffPost editor-in-chief Arianna Huffington, Facebook COO Sheryl Sandberg and women's advocacy organizations point out. But they say many of the barriers that exist to "having it all" are structurally-engineered in traditionally male-dominated workplaces, and employers can do more to help all employees better balance career and family.
A majority of the women surveyed in the BMO poll, 74 per cent, said they believe it's more challenging for women to prove themselves to new employers than for men, while just a slim majority of men, 52 per cent, said they believed the same. Seven in 10 of the women felt that perceptions regarding their family obligations or maternity leave hold them back when starting with a new employer.
The unfortunate reality is that if women take time off, they are going to fall behind, says said Jennifer Reynolds, chief executive officer of Women in Capital Markets.
"We need to start addressing that issue head on and saying 'how are we going to make sure that these women don't fall out of the pipeline' and that's going to take some work," she adds, noting her organization's 'Back to Bay Street' program that has brought 12 women back to banking in the past three years after taking time off to take care of children.
For many years, women felt they have to choose between a high-powered career or a fulsome commitment to family. The idea of "having it all" remained an elusive, gendered notion. Now, attention is starting to shift to modernizing workplace policies and cultures so that they take excessive performance pressure off both women and men.
"The 'having it all' thing kills me because I think it's a ridiculous concept … I don't think men have it all and I don't think women have it all. We just want to have careers and family and balance that," Reynolds says.
Work-life balance is not specifically a women's issue, but it is one that needs to be talked about more openly because it does hold women back, she added.
There is an "unconscious bias that happens not just around women having children but around women generally," she said.
"All too often, all kinds of assumptions get made about what she may or may not want to do with her career and doors close all around her and she didn't even realize the doors were closing or want them to close."
A panel of female BMO executives gathered last week to share their own stories about what it's like to balance careers in the high-powered banking industry with family demands and whether it's possible to "have it all" — both motherhood and professional excellence.
"It's balance," said Connie Stefankiewicz, BMO's head of North American Channel Strategy and Solutions.
"Having it all means that I'm in a good place with them, that I'm doing what I need to do for [my family]. But at the same time, my career is really important to me and it also means that I feel good about what I'm doing here and the contribution that I make."
"You can have it all, you just can't have it all at once," said Joanna Rotenberg, BMO's chief marketing officer and head of strategy, adding that women shouldn't feel guilty when more of their their focus is on one aspect of their lives for some time.
As more Canadian women climb the corporate ladder — albeit not yet through the glass ceiling — many continue to take on a majority of household duties. About half of women surveyed, 47 per cent, felt they had achieved work-life balance, compared to 49 per cent of men.
"I do think that there is some added pressures, and I think some of them we put on ourselves, actually, because we still have that bit of a stereotype about what the mom's role is and what the dad's role is," Stefankiewicz said.
"I think that it's something that's actually a lot broader than just women do not have work-life balance. People don't have work-life balance, I think is really what the study is telling us."
When asked how they'd like more support from home, women surveyed by the bank said they wanted their families to be more helpful around the house, more understanding of their work schedule and to take on more of the child care duties. And at work respondents wanted better benefits, flexibility in work time and more family emergency days and vacation time.
Companies that value keeping top talent are adapting to the needs of their employees and as the line between personal and professional lives becomes more blurred, flexible working arrangements have become key, says Alex Johnston, executive director of Catalyst Canada, a non-profit with the goal of promoting women's advancement in the workplace.
When Yahoo Inc.'s incoming CEO Marissa Mayer scaled back on the company's work-from-home policy, Catalyst researched the prevalence of flexible work arrangements and found they were in heavy demand. Women valued them slightly more than men and tended to take advantage of telecommuting whereas men were more likely to use flexible working hours.
"Everything we can do to get people into the economy developing well, contributing, achieving their potential, moving through the ranks to the extent that they want advancement, is a net benefit to the company, a net benefit to the economy and a net benefit to the individual," Johnston said.
About 8.5 per cent of the executive officer positions at Canada's Top 100 publicly-traded corporations are held by women, a small proportion, but about double what it was a decade ago.
Catalyst's main focus is putting more women on the boards of directors of companies, with a goal of about 25 per cent by 2017. A Catalyst survey from January found that one in five board seats in Canada are held by women, lagging companies in Europe.
A Spencer Stuart survey released in December found 43 per cent of first-time board appointees were women in 2014, up from 15 per cent just a few years ago.
"Progress had stalled in the last decade, when you looked at boards and executive committees there really wasn't anything substantial going on. What we've seen in the last year and a half is that's changing."
Canadian women have made bigger strides in financial boardrooms than in most countries in the world, according to a global study of 19 countries from Oliver Wyman released in December.
Canada ranked third, after Norway and Sweden, for the largest proportion of women in executive roles in the financial services sector, with women filling 23 per cent of the positions.
The survey found women in the financial services industry were in more senior roles than in other sectors of the Canadian economy. At Canada's top five banks, women occupy a wider range of executive positions than in other countries in the study, not just in traditionally female roles such as human resources and marketing.
Still, there has still yet to be a female CEO of one of the country's big five banks.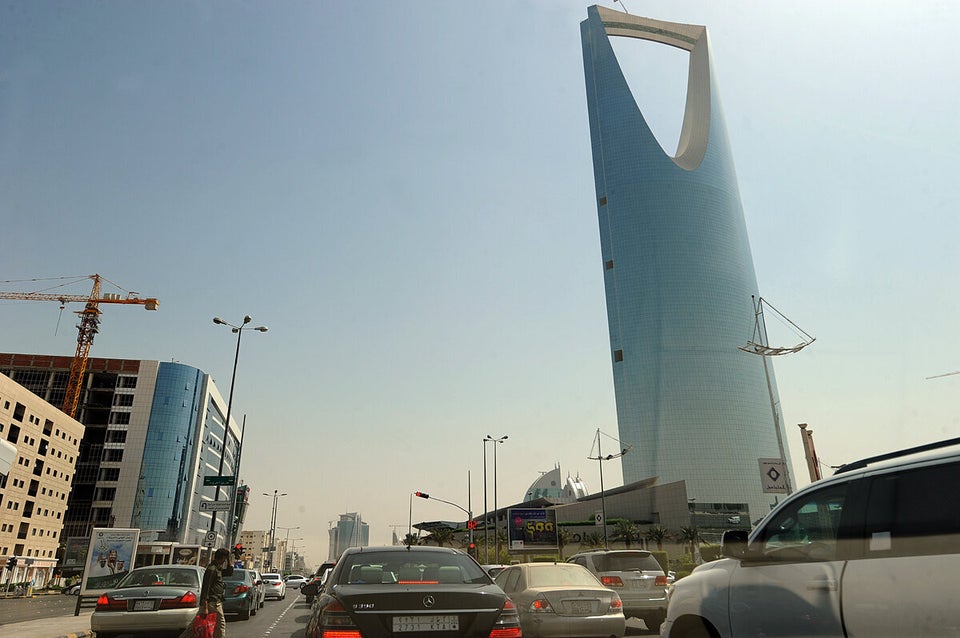 Worst, Best Countries For Gender Inequality