In case you were too distracted by warm temperatures (and who can blame you), "The Second Best Exotic Marigold Hotel" opened in theatres this past weekend, which matters to anybody who appreciates Maggie Smith, Judi Dench, and actors of the senior variety (so, everyone), as well as their clothes.
And that shouldn't come as a shock: Advanced Style has become a movement unto itself thanks to photographer, blogger, and filmmaker Ari Seth Cohen, which is slowly (but, hopefully, surely) edging ageism out of fashion. Bringing us to our next point: It's time to pay homage to the styles of various Hollywood veterans, "Marigold" stars and non-"Marigold" stars alike. Here are 10 of our favourite "now and then" looks, and proof that the older you get, the cooler you are.
1. Judi Dench
Then (1959)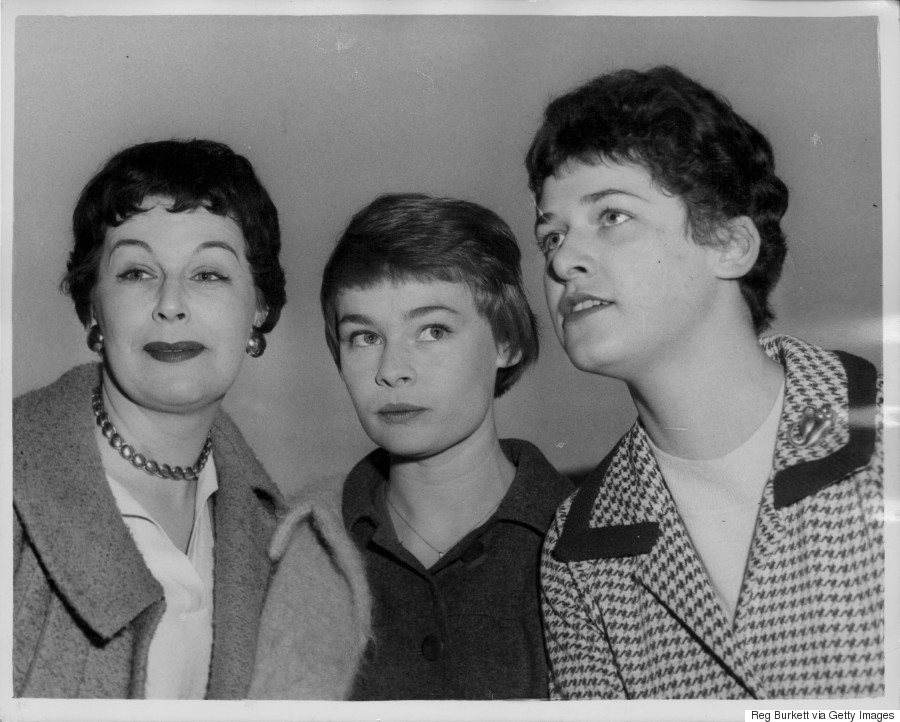 Dame Judi has lived. But on top of this, girl changed the theatre game, working consistently since the 1950s, and bringing her subtle sense of style with her. Unsurprisingly, Dench's pixie, sweater, and jacket still work over 50 years since she first wore them, which makes sense, considering we'd still wear anything the 80-year-old does.
Now (2015)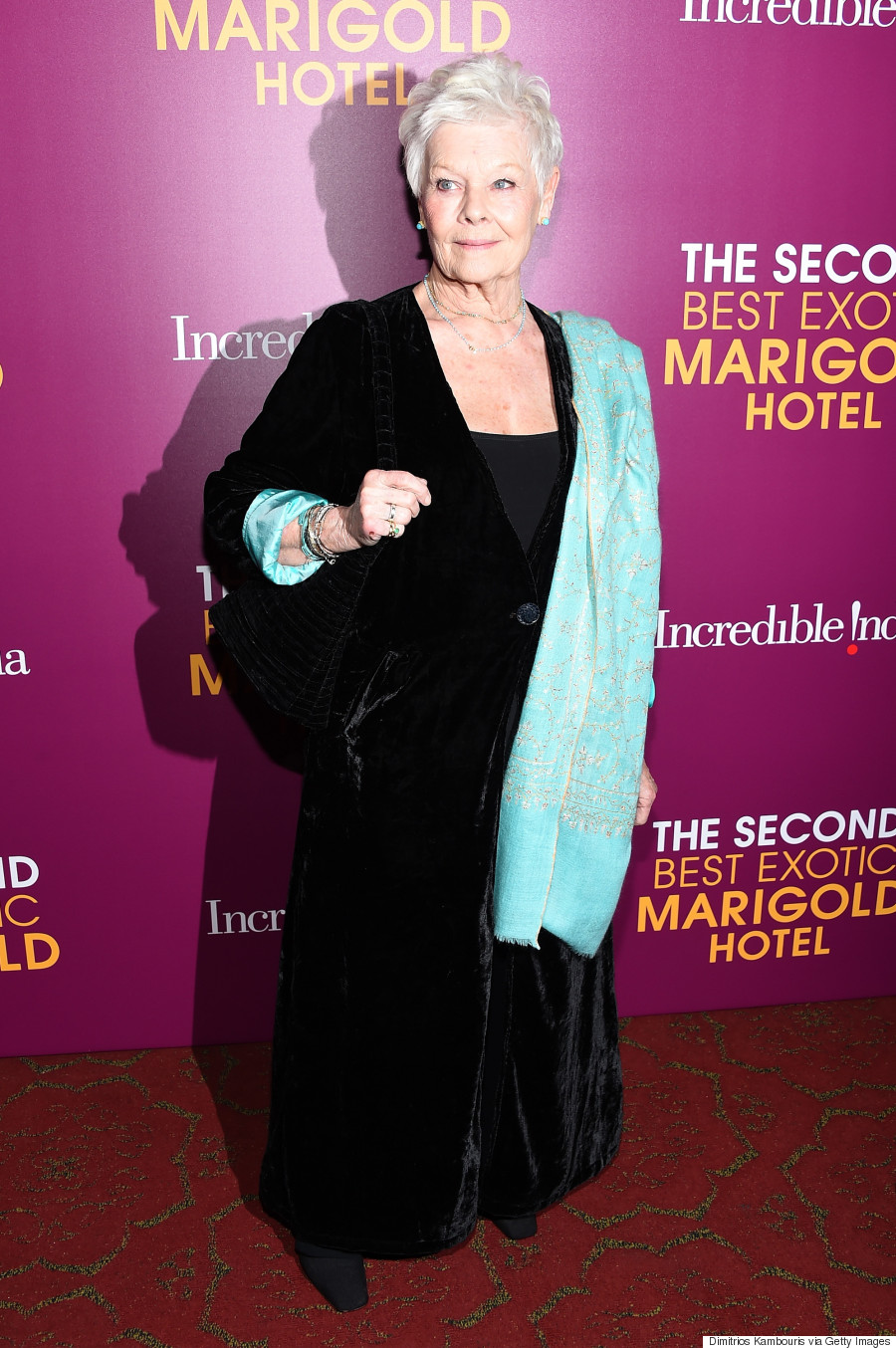 See? In ankle-length velvet (like spring/summer 2015 Valentino), Ms. Dench embraced a timeless trend that's becoming even more celebrated thanks to the revival of '90s style. But instead of going full "Craft," she brightened her look with a powder blue pashmina and silver accessories, because she's Judi Dench, damn it, and she understands the merits of contrast.
2. Maggie Smith
Then (1970)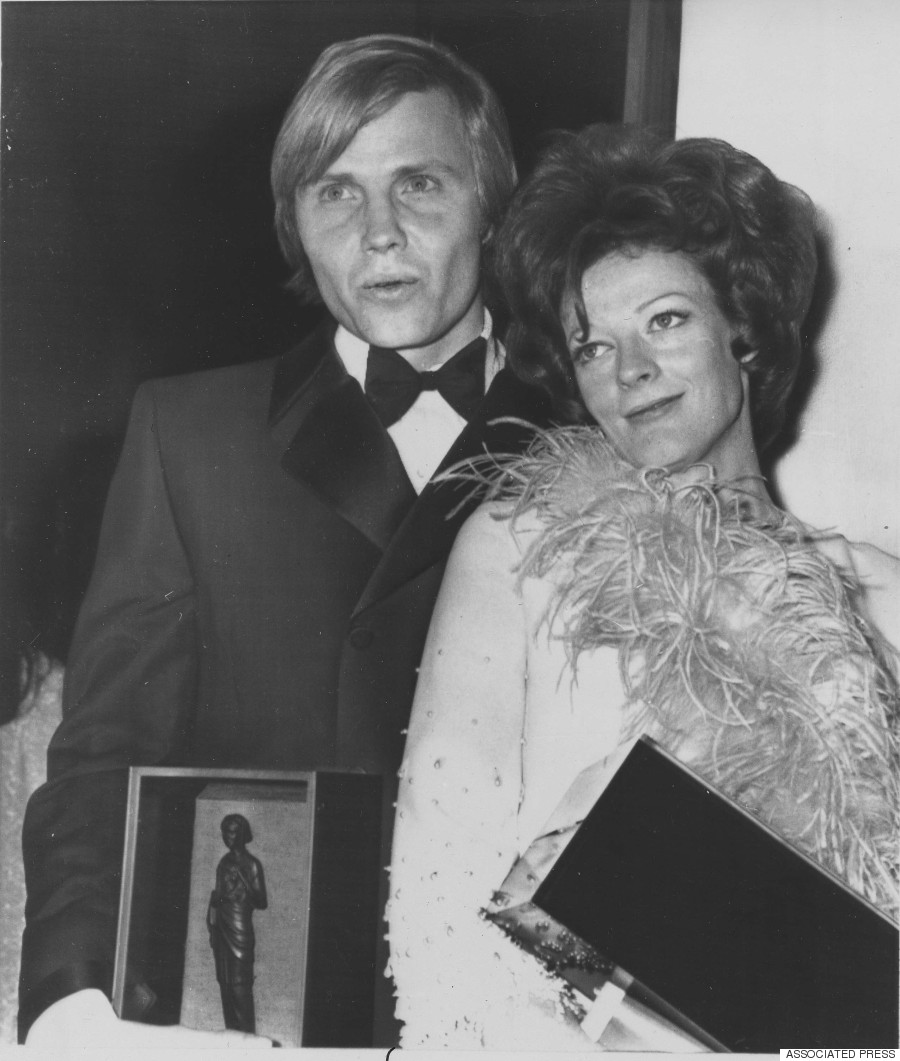 Let's all bask in the glory of Dame Maggie Smith, queen of Hogwarts, Downton, and our hearts. Circa 1970, Smith helped set the feather train in motion (seen again in collections by the likes of Elie Saab this spring), combined it with beading, and kept it simple with only one colour. Thus, let's assume the actress would've been a fan of Rodarte's spring offerings (and probably still is).
Now (2015)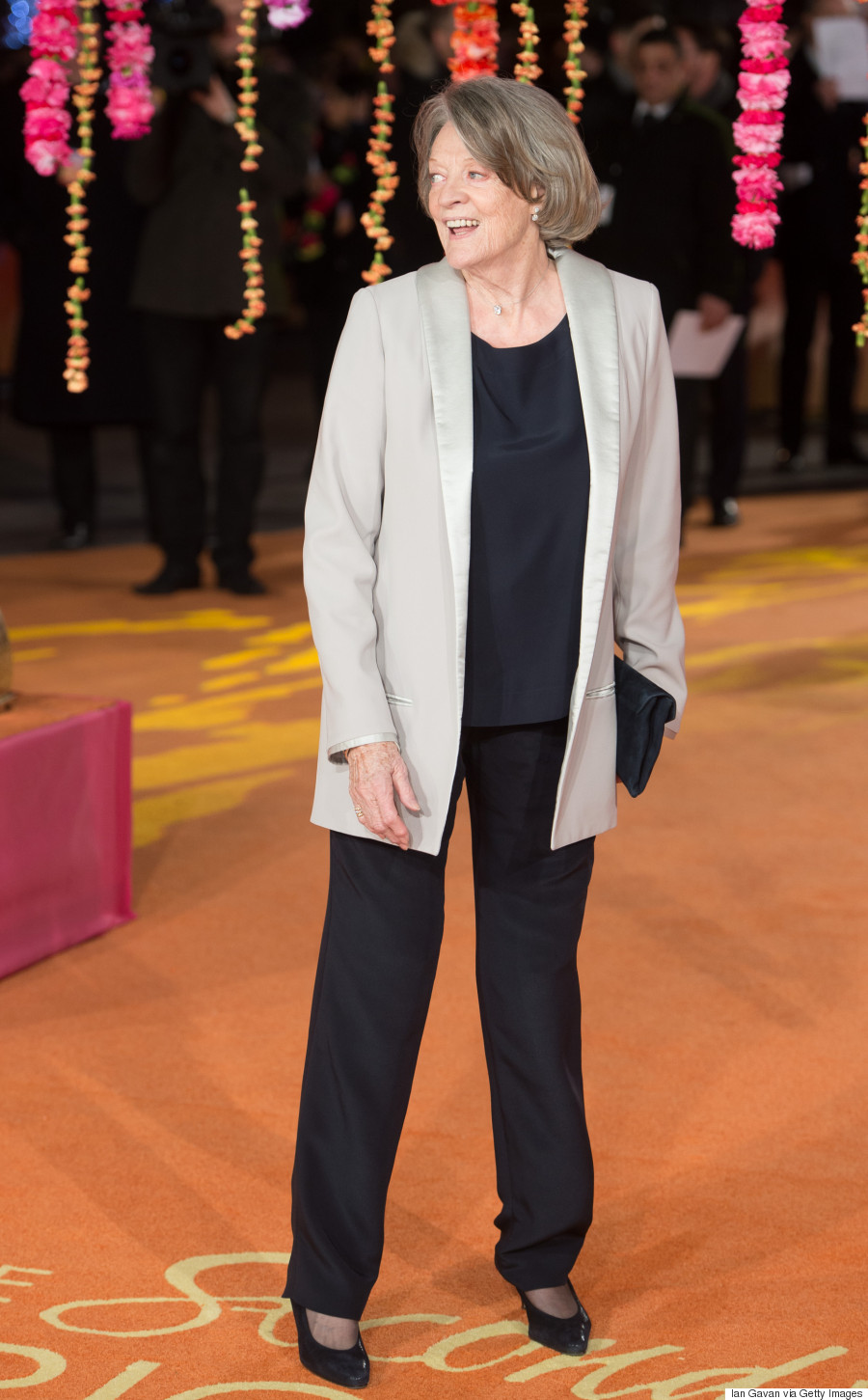 Chic alert! Breaking up her basic black outfit with a light beige blazer, the 80-year-old epitomizes casual cool, taking a page from the book of Elizabeth and James with an oversize jacket that she could -- and should -- wear with everything.
3 and 4. Celia Imrie and Penelope Wilton
Then (2003)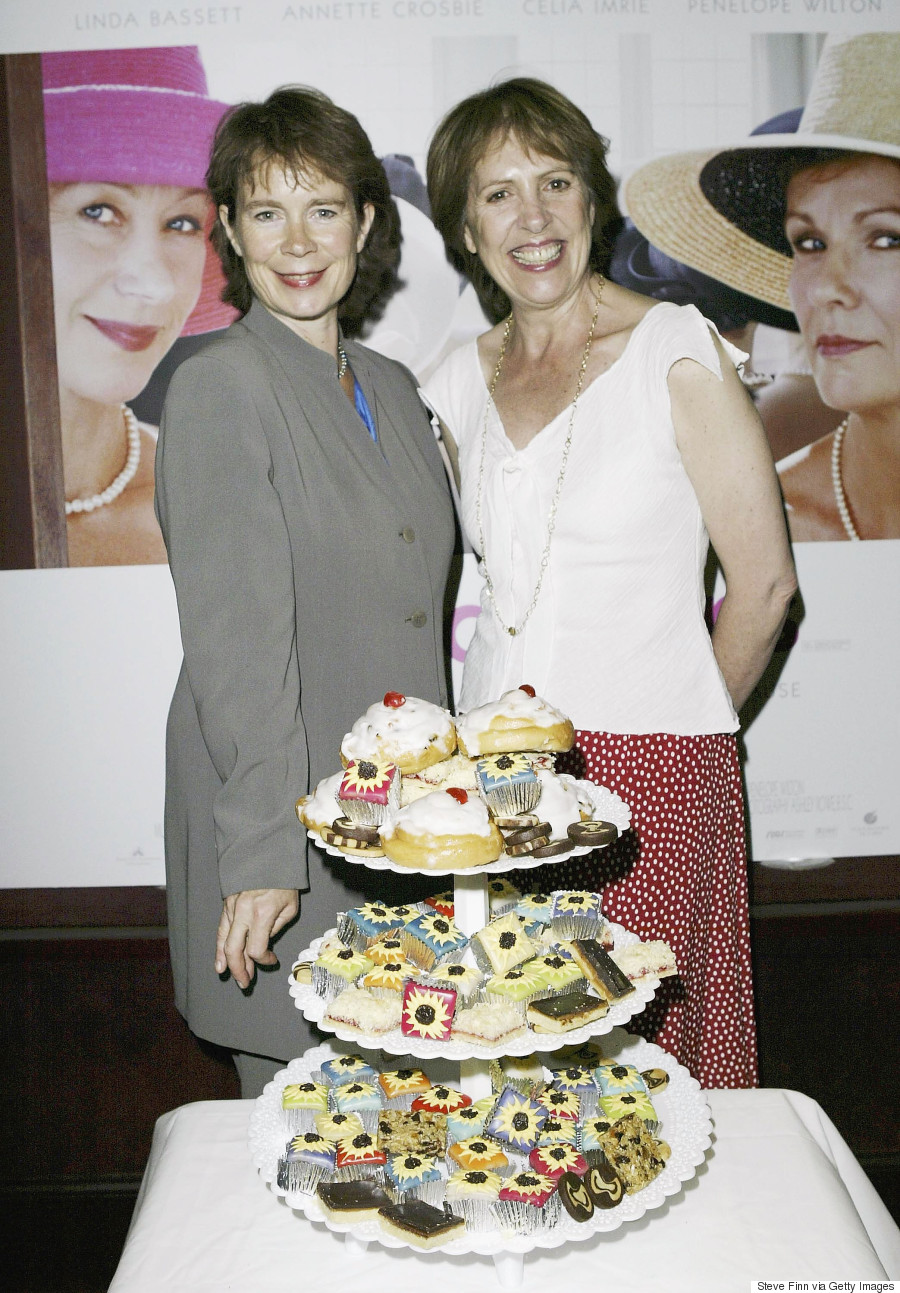 We'll keep this simple since this photograph should be celebrated for many things, including that tower of cookies and cakes. First up: Celia Imrie, who, back in 2003, opted for gender neutrality with a suit in the spirit of Wes Gordon this spring, while Wilton kept it afternoon tea-appropriate with polka dots and a simple white top (think: toned-down Dolce & Gabbana). Also: we're serious, we would really like those cookies and cakes.
Now (2015)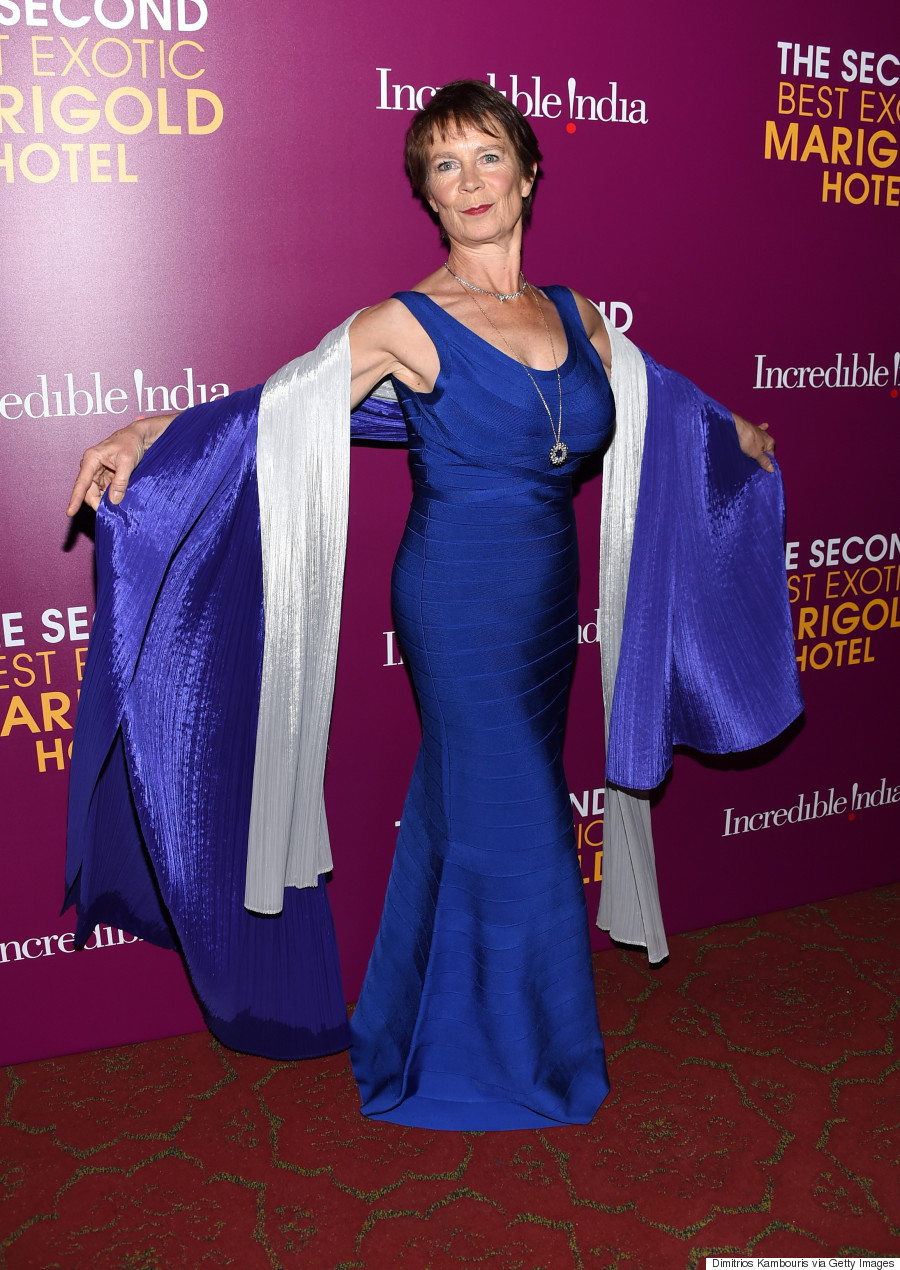 Celia Imrie is probably better than us. Why? Because the 62-year-old British actress can carry off an indigo gown (that could easily be a piece from Alexander Wang this season, at least colour-wise) and a wrap with it -- which don't even really match. But who cares? She doesn't. Clearly, this makes her look work even more, and also makes us wonder if it's something we should try at some point.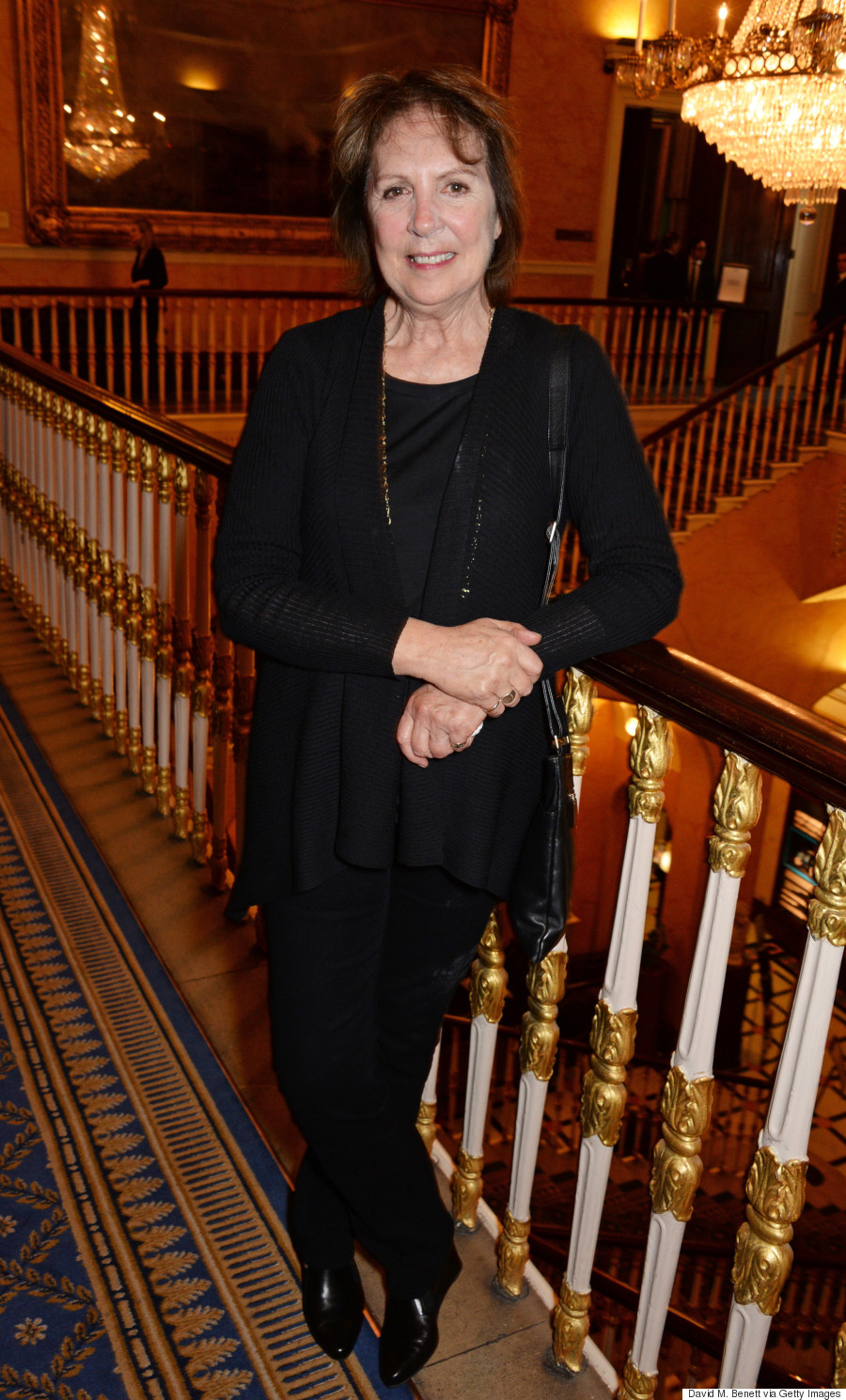 On to the 68-year-old Ms. Wilton, who proves that you can never -- ever -- go wrong in simple all-black. Just look at Gareth Pugh's spring/summer 2015 campaign. The "Downton Abbey" star knows what's up.
5. Helen Mirren
Then (1968)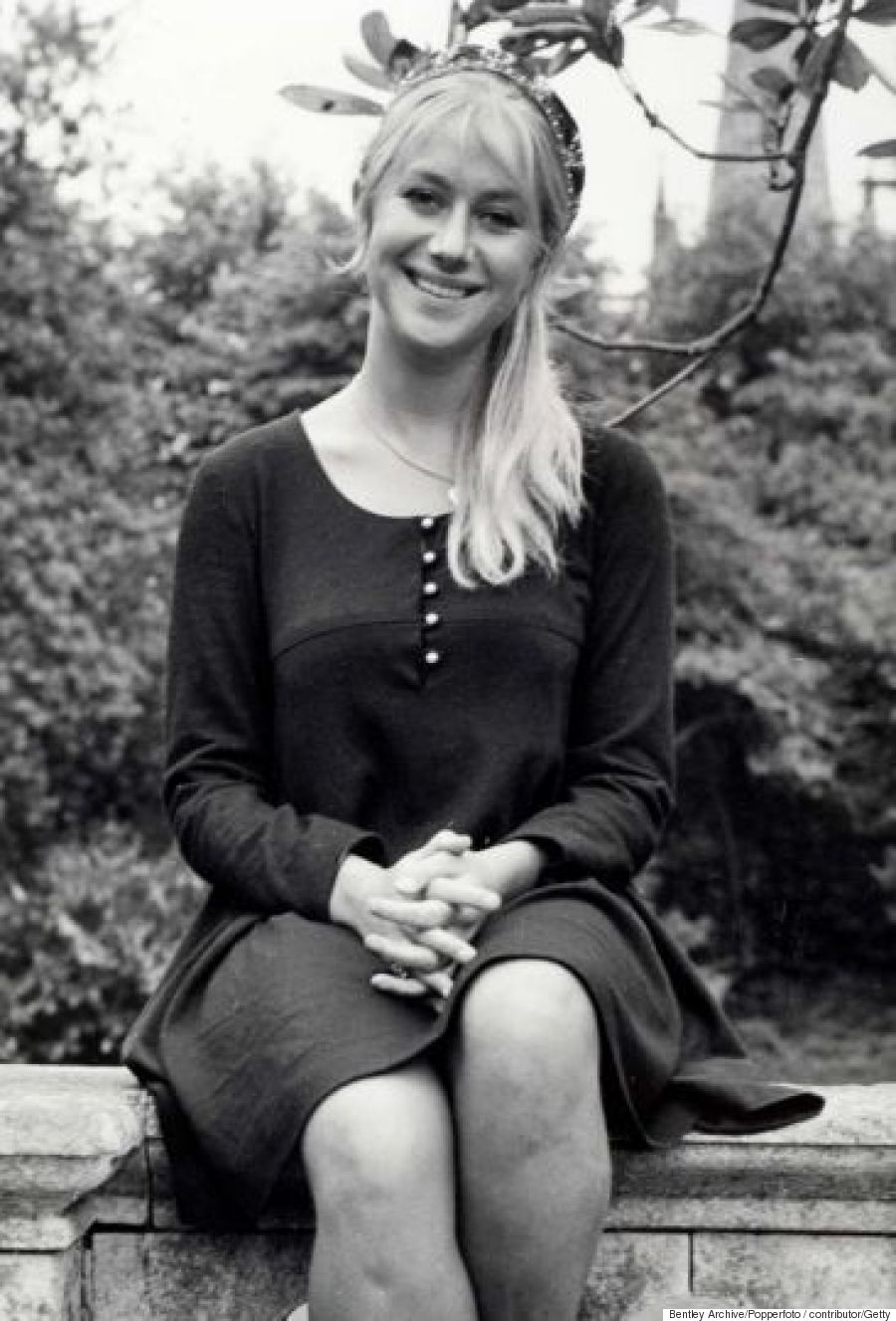 Bow down, everyone, for she is our queen. (Or one of them, at least.) Unsurprisingly, Dame Mirren looked relatively similar to her just-as-badass 69-year-old self, looking fly in a Carnaby Street-appropriate swing dress (or, think Fendi spring/summer 2015) and what appears to be either an embellished hat or part of her stage costume. Either way: well done.
Now (2015)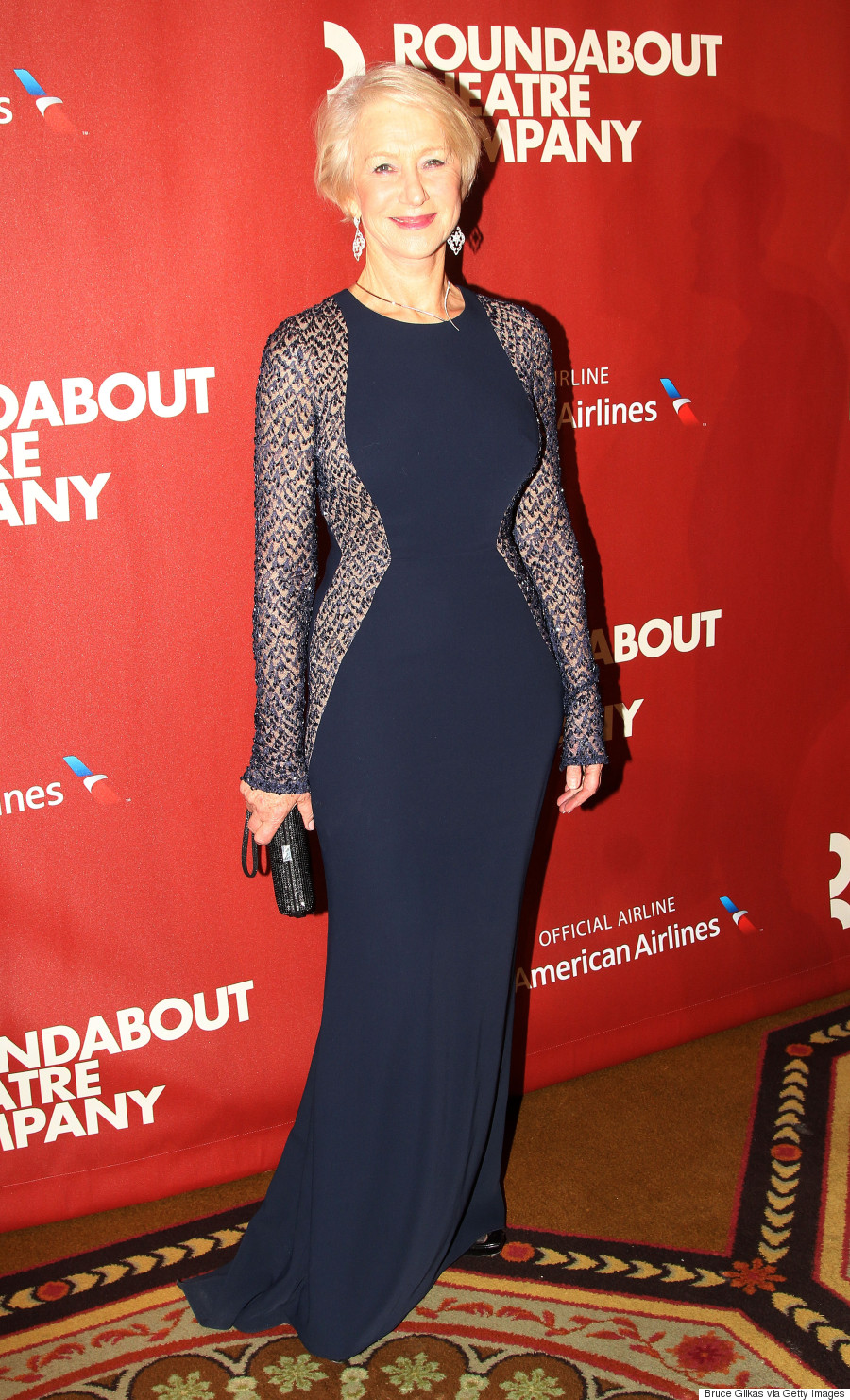 Let's keep it simple: last week, Helen Mirren wore a shimmery, sheer Carmen Marc Valvo gown that arguably defines "the stuff of dreams." Teach us your ways, Dame Helen. (Or at least please return our phone calls so we can hang out.)
6. Betty White
Then (1958)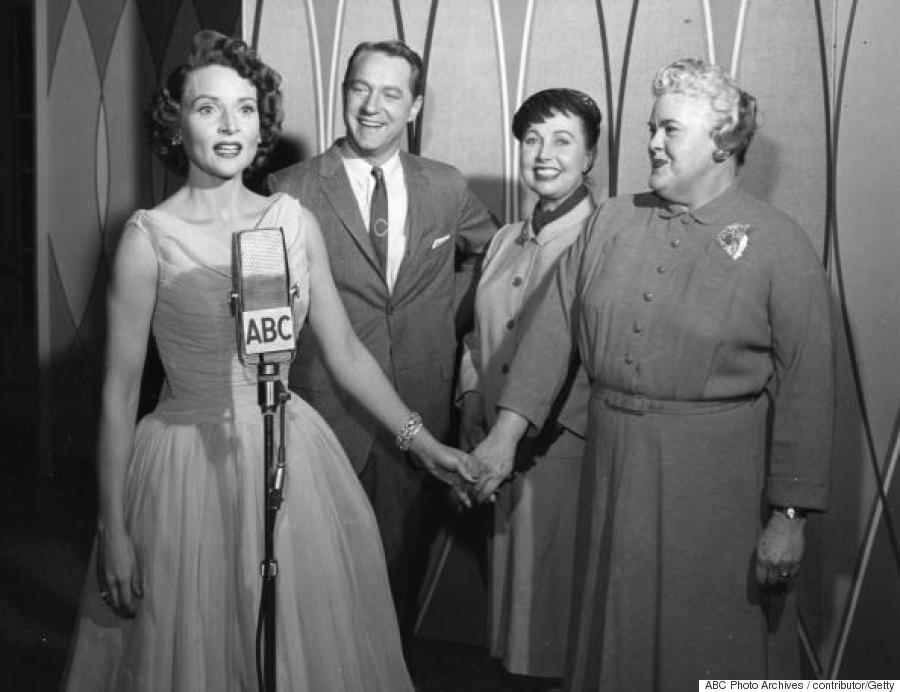 We're sorry, but it's not an Advanced Style round-up without an appearance by Betty White, God of show business/our hearts. Back in '58, girlfriend epitomized the decade's glamour code, embracing the A-line silhouette (like Delpozo's skirts this spring) and chiffon (as seen in Armani).
Now (2015)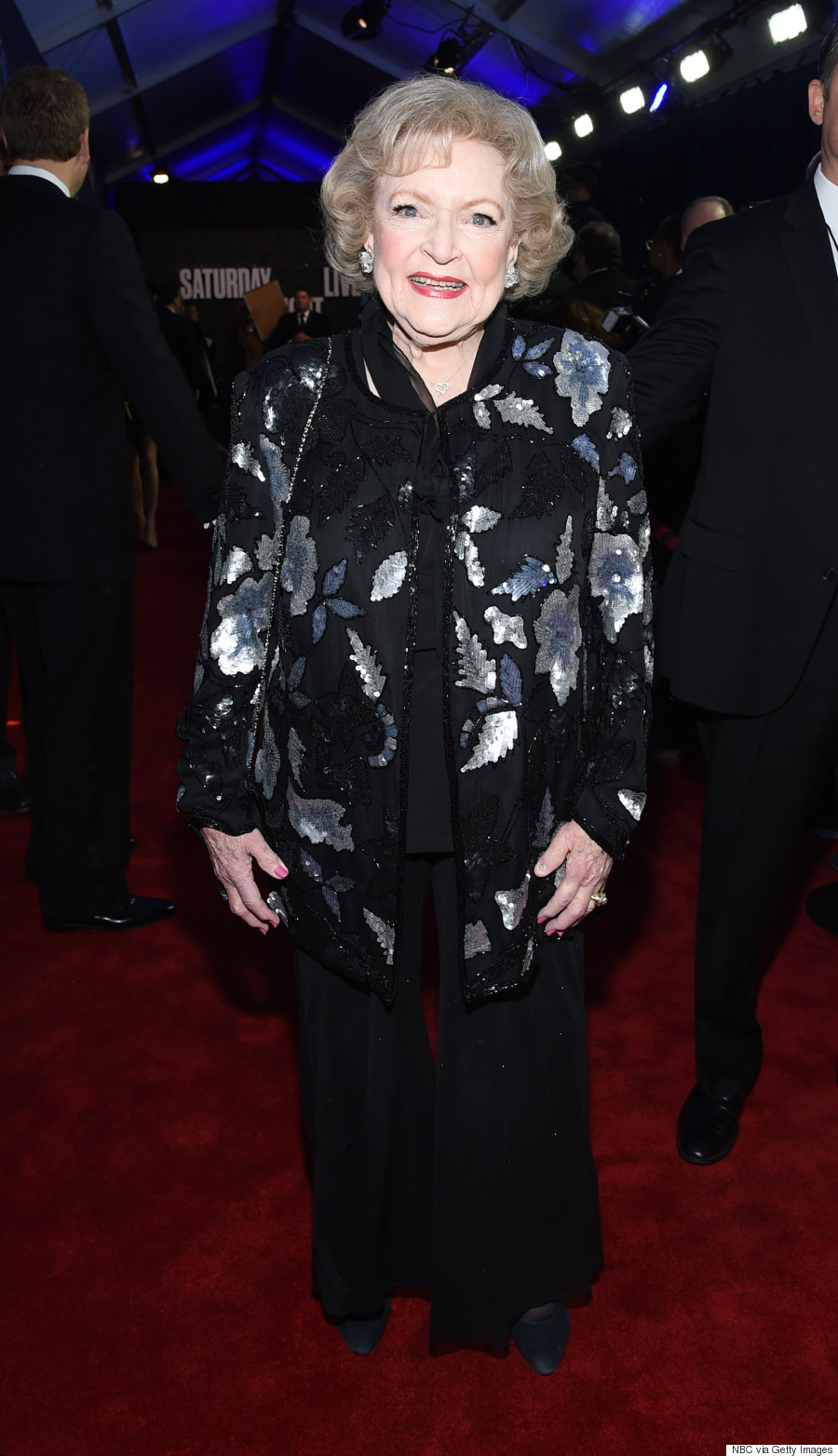 So many sparkles! The florals! Black! Obviously, the 93-year-old actress still has it going on, which is clearly why Jean Paul Gaultier copied her for his latest pieces. Let's just remember to protect Betty White at all costs. We only get one.
7. Nichelle Nichols
Then (1966)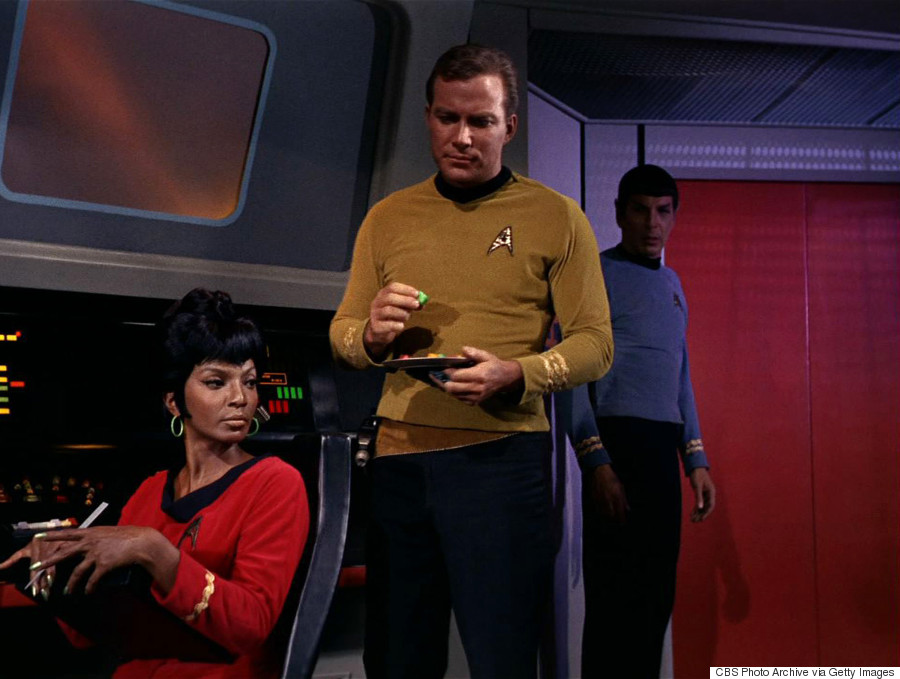 If you don't think Nichelle Nichols isn't one of the most stylish women of the 1960s, then it's time for a serious conversation and repeated viewings of "Star Trek." Even in costume, her winged eyeliner and beehive look the stuff of (Marc Jacobs spring/summer 2015) dreams, forever justifying our allegiance to the Starship Enterprise.
Now (2015)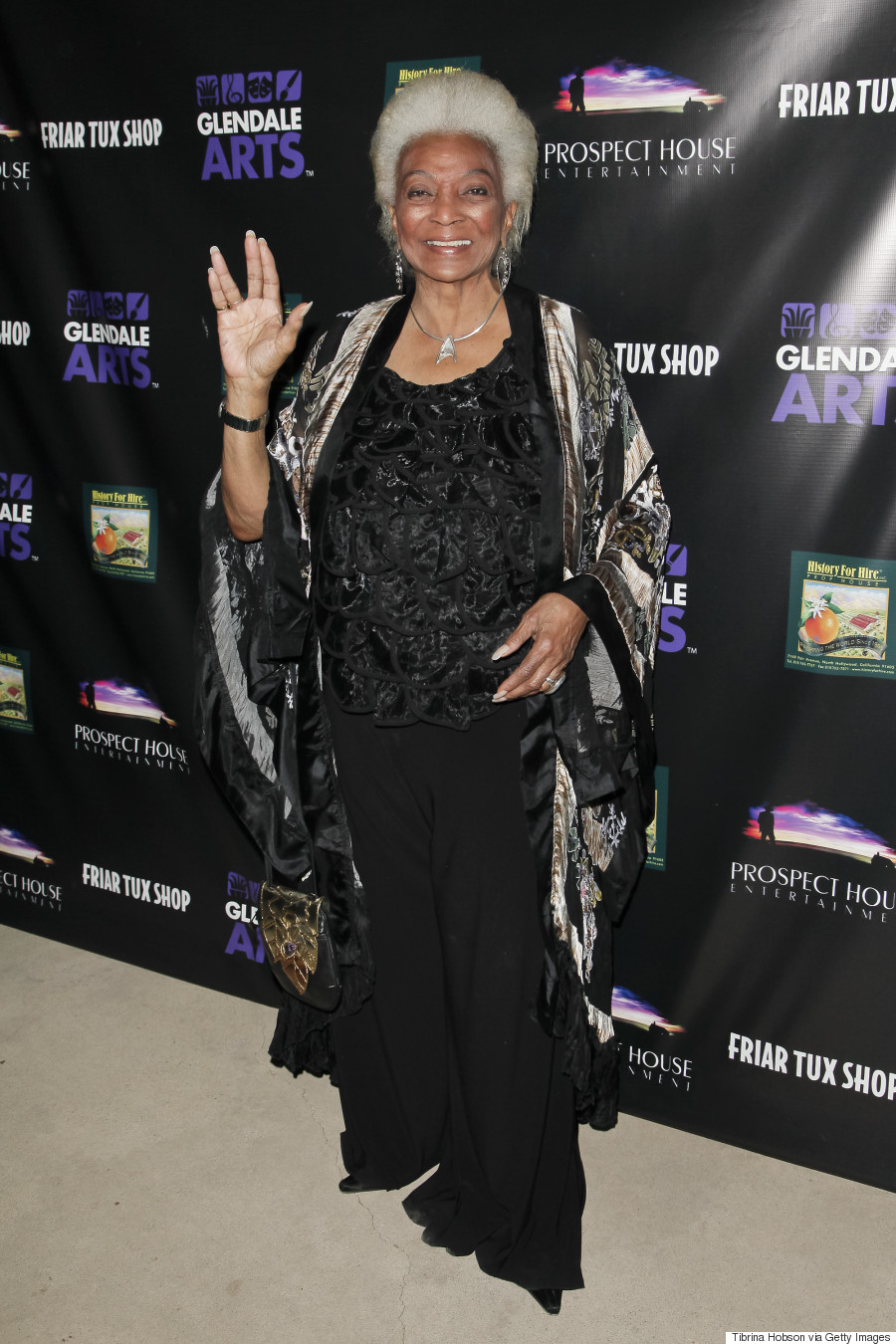 "I'm very surprised Nichelle Nichols is still killing the fashion game," said nobody. (As if she'd lose her sense of style.) So behold: back in January, the 82-year-old donned a crushed velvet top with an ankle-length skirt (like Jason Wu this spring if he collaborated with Stevie Nicks), but broke up her neutrals with a rich, textured overlay (think: more dramatic Leonard). Teach us how, Nichelle Nichols.
8. Aretha Franklin
Then (1968)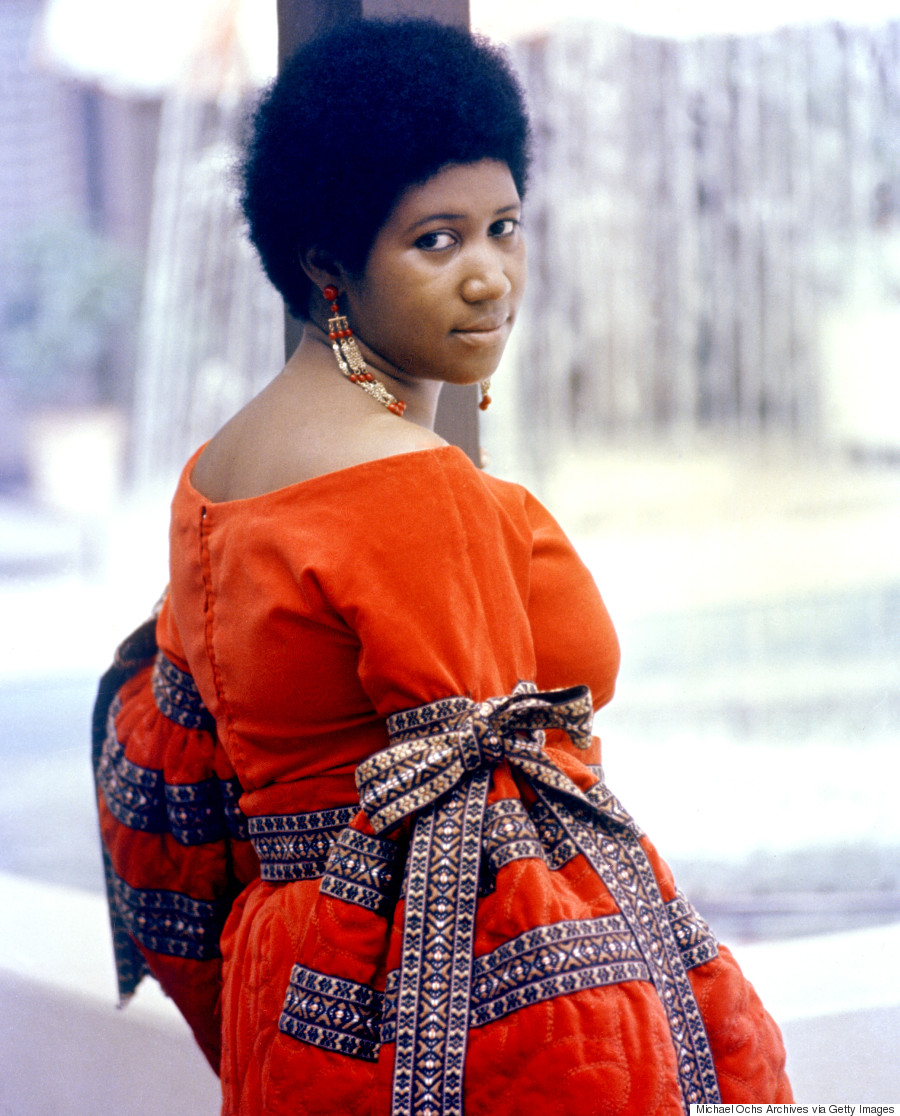 First, this is a perfect photo of Aretha Franklin, so let's just take a second to appreciate it. Second, orange is the colour of spring/summer 2015 (see: Alice + Olivia, Mugler, and Christian Dior), so going forward, we will assume it's because these designers found this photo and feel the same way about it as we do. (Simple as that.)
Now (2015)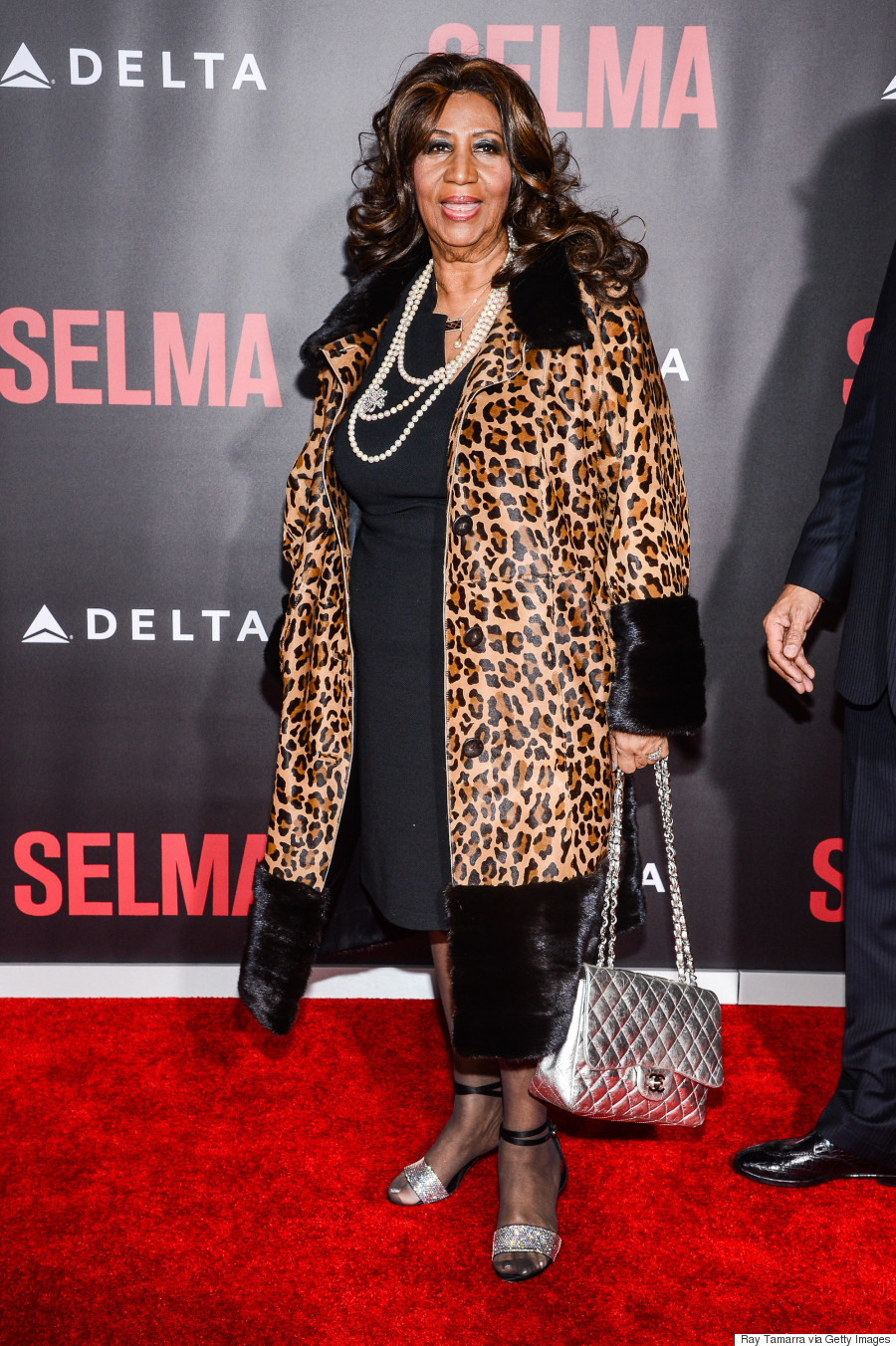 Considering Saint Laurent's whole spring schtick is to pay homage to the 1970s (and the music industry at that time), it makes sense that like the 72-year-old songstress, they opted for animal print, too. Queen, people. She is a queen.
9. Jane Fonda
Then (1970s)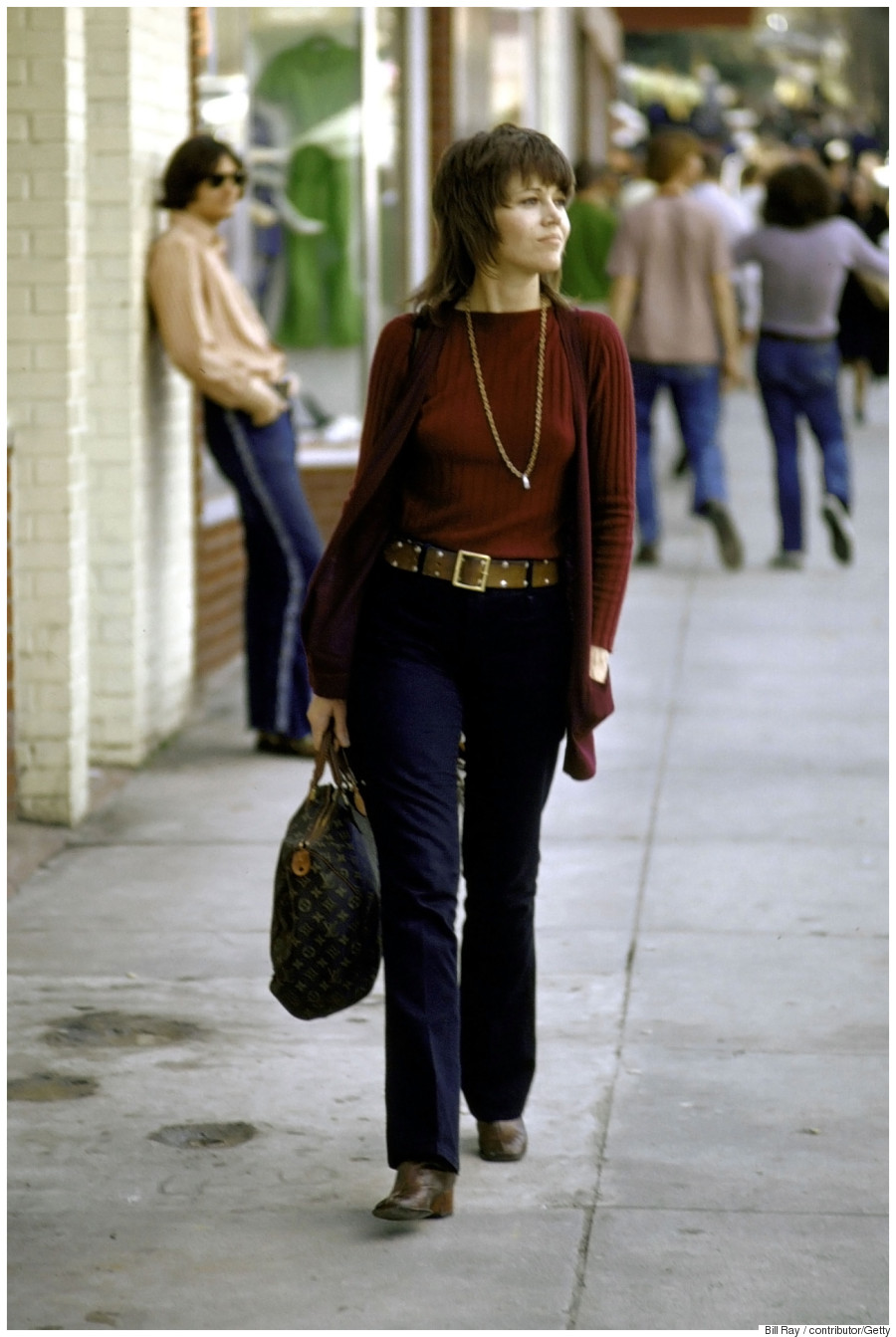 Flared jeans (the biggest street style trend of the year), chunky heels and a sweater set: these are just three of the reasons we hope the 77-year-old actress has kept her wardrobe over the last couple of decades. (And how dare she pull off a haircut we would look so bad in.)
Now (2015)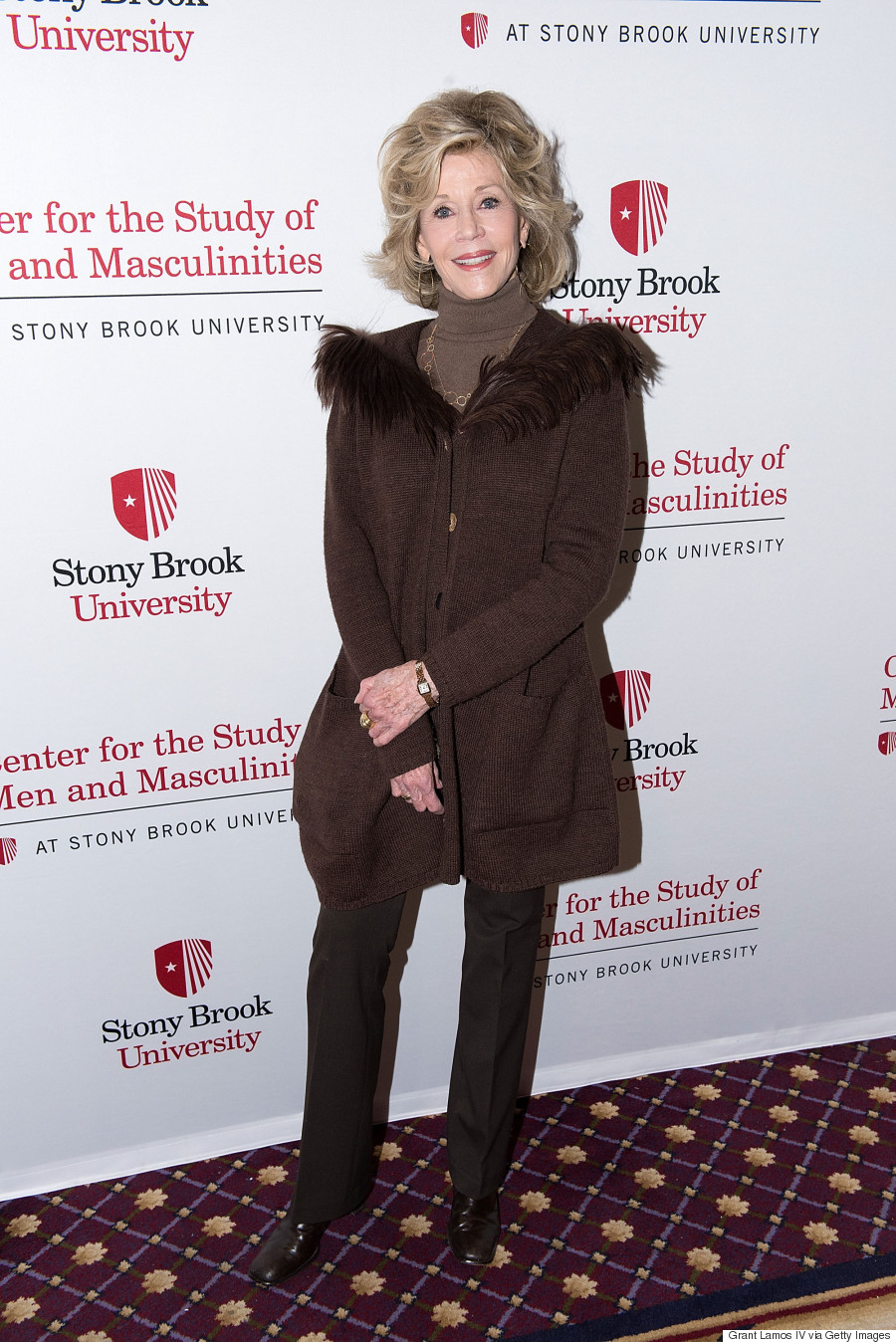 Shout-out to another sweater set! (Seriously.) However this time, Fonda embraced the feather trend (thanks to houses like Erdem), which added a bit of glamour to a relatively neutral ensemble. Understated, but never boring: the Jane Fonda style story.
10. Julie Andrews
Then (1960s)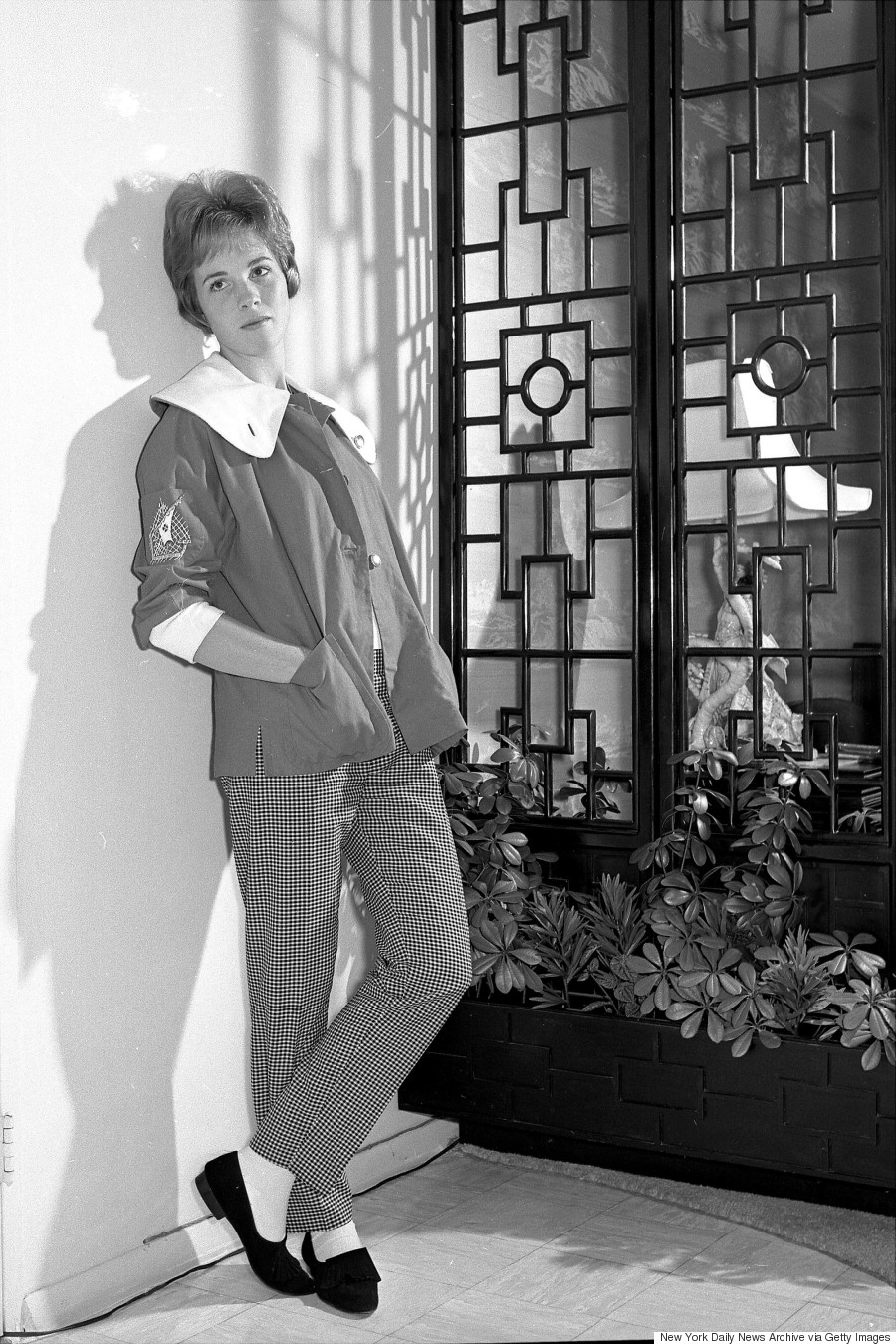 Every so often there's an ensemble that includes everything to ever exist: prints, embroidery, pockets, and what we think might be suede loafers. And thank goodness, because it's these looks that go on to inspire collections 40 years later. Case in point: Dame Julie's pants look eerily similar to Diane Von Furstenberg's version from this spring, while her jacket could find its way into Phillip Lim's collection from last year. Go Julie.
Now (2015)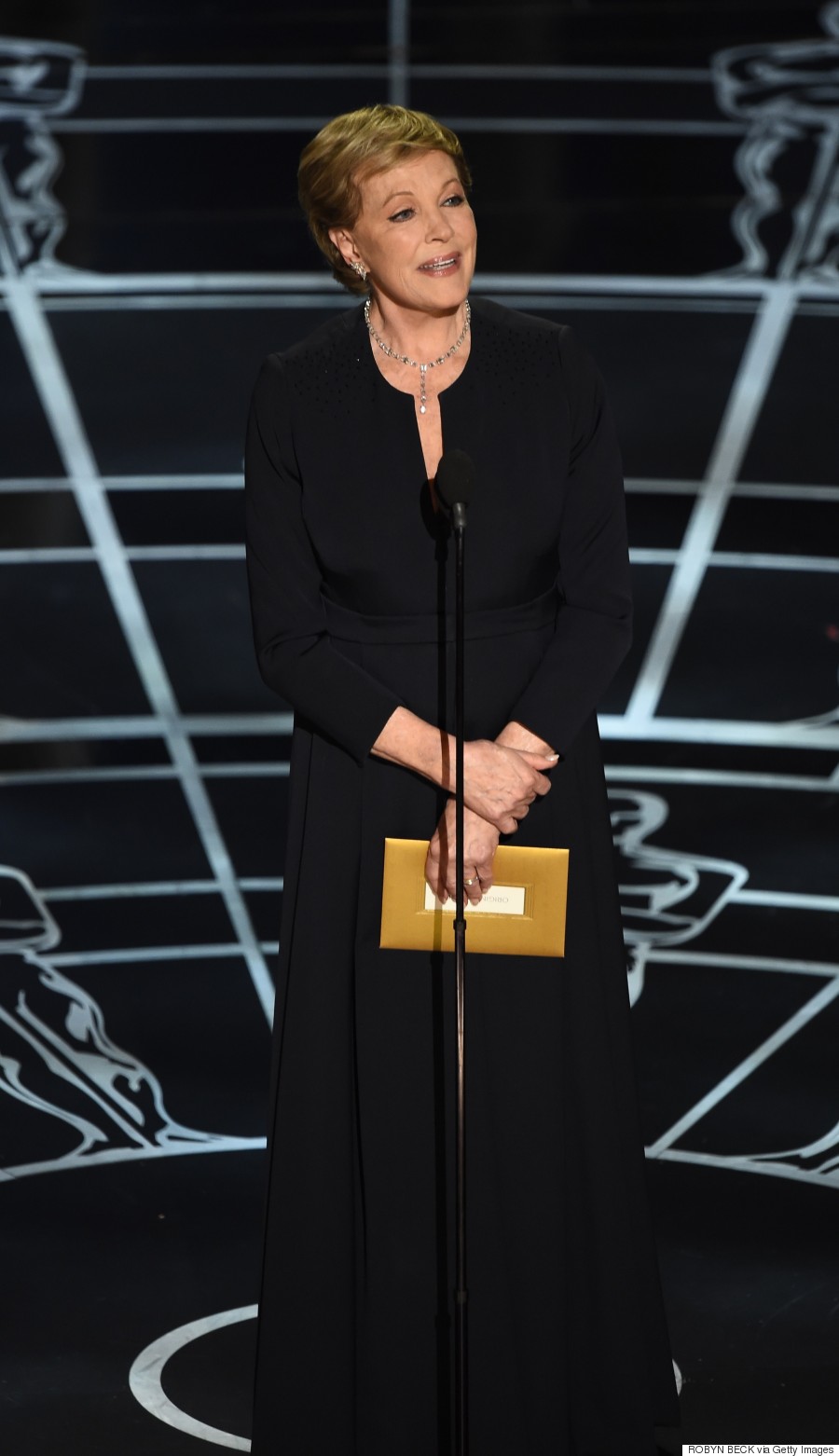 Class act all the way, forever. After congratulating Lady Gaga for her tribute to "The Sound of Music" at this year's Oscars, the 79-year-old "Mary Poppins" star presented the trophy for Best Original Score in head-to-toe black and diamond accessories. All hail the Queen of Genovia.
Follow Huffington Post Canada Style on Pinterest, Facebook and Twitter!