Can we all say a big collective, "Ugh!"?
Elisabeth, who was in Paris for Paris Fashion Week, seemed to find the scene amusing and captioned the pic, "Paris is full of surprises….and @voguemagazine readers even in unexpected corners!"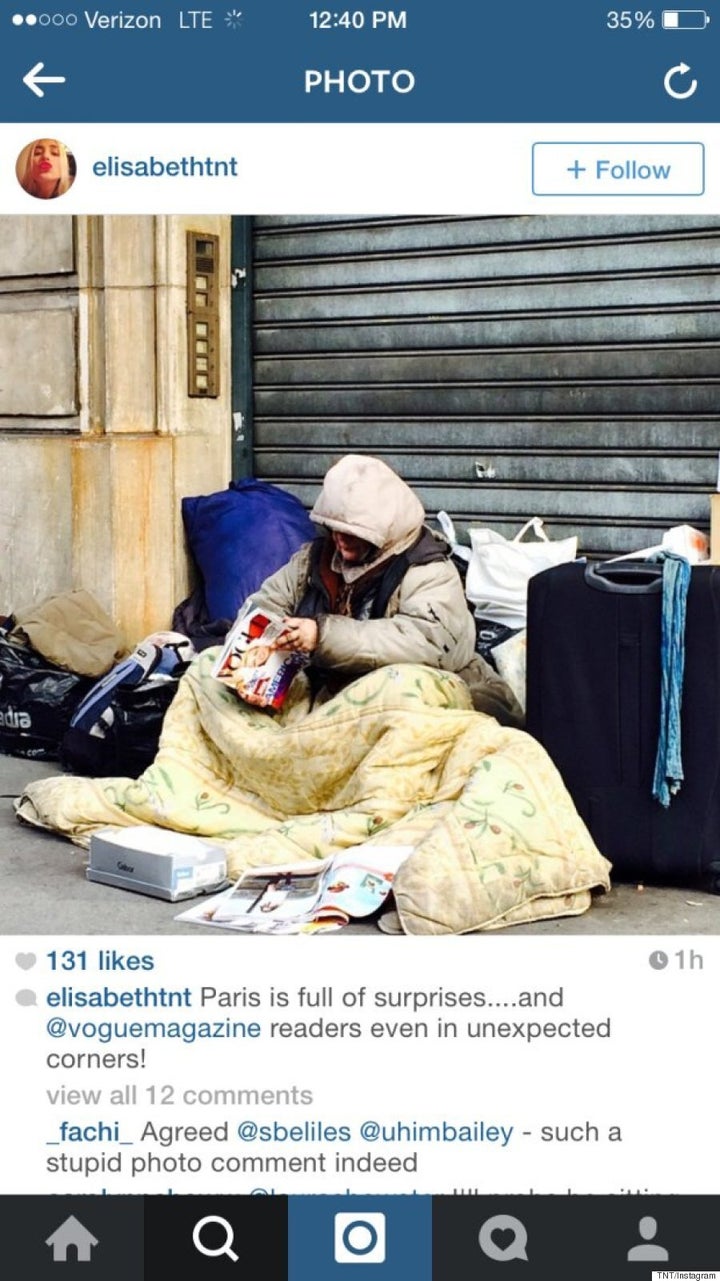 Not surprisingly, many of her followers criticized the 32-year-old editor for her twisted sense of humour, dubbing the photo "shameful", "cruel" and "tasteless," according to the Sydney Morning Herald.
On Sunday, Elisabeth, who also goes by the nickname TNT, replied to the commenters and asked, "Why cruel? The person to me is as dignified as anyone else!" She then deleted the photo and posted an Instagram pic of the Seine in Paris with the caption: "I wanted to extend my sincerest apologies for the offense my post has caused. Yours truly Elisabeth."
According to Buzzfeed, TNT began her career with a blog called "The Princess Diaries," which appeared in the UK's Finch's Quarterly Review. TNT is a member of the German royal family; the daughter of Countess Gloria von Schönburg-Glauchau and Johannes, 11th Prince of Thurn and Taxis.