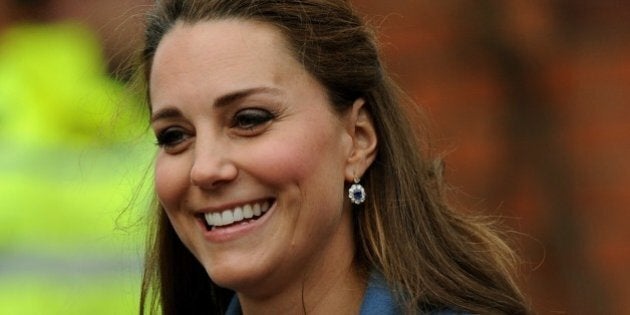 As a royal, the Duchess of Cambridge (née Kate Middleton) has plenty of official engagements that — while important, and part of her job — don't look like tons of fun. So we'd like to think this next stop on the pregnant Duchess' itinerary came directly from her, since she's a massive fan of "Downton Abbey."
As confirmed by Kensington Palace on Twitter last week, on Thursday, March 12, the Duchess will be visiting the set of "Downton Abbey," the ITV television show about an aristocratic family and its servants, beloved by viewers the world over:
The Duchess will take a tour of the studio and meet some of the show's stars, including Hugh Bonneville, Elizabeth McGovern, Dame Maggie Smith and Phyllis Logan, and watch a scene for Season 6 being filmed "below the stairs" — a.ka. the servants' quarters, according to the Telegraph. The visit will conclude with a full cast picture with the Duchess in the servants' dining hall.
And while we know there are all sorts of rules and etiquette that would likely prevent this sort of thing, we can't help but hope Kate will make a cameo while she's on set. Maybe she could sneak a ring of the bell?