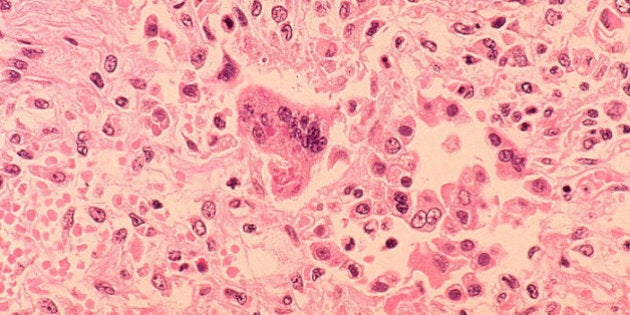 There are now 80 confirmed measles cases in Quebec's Lanaudière region, up from 32 at the end of February.​
All the cases are linked to an outbreak in Disneyland, California.
Pascale Lamy, a spokesperson for the local public health department, said all the new cases involve unvaccinated adults and children.
Measles is a highly contagious infection that causes high fever, a distinctive rash and a runny nose. Complications can include pneumonia, deafness and death in about one or two cases per 1,000 infected individuals.
According to the Centers for Disease Control and Prevention in Atlanta, 170 people from 17 states and the District of Columbia were reported to have measles from the start of 2015 until the end of February.
Just under three-quarters of those cases were linked to the Disneyland outbreak.