Casey Reid wasn't having the best time.
The centreman for the Junior B St. Albert Merchants saw his team bow out of the playoffs earlier this month after coming in with a stellar record in league play.
Disappointed, the 21-year-old from the small city outside Edmonton and some friends spent last weekend playing some beer pong.
But not just any beer pong: Tim Hortons beer pong.
Reid and his friends had built a game table out of snow last year, but the Timmies idea is something new.
"We were thinking, what could make it really Canadian?" he told The Huffington Post Canada.
Then it dawned on a friend: Tim Hortons cups!
They bought approximately $30 worth of coffee and some Timbits, with the intention of lobbing the pastries as part of the game, Reid told The Huffington Post Canada. But they were too heavy.
The cups nevertheless helped them create what is possibly the most Canadian beer pong table that has ever been built.
Reid and his pals built it by piling snow and placing boards on top to flatten it. They used beer bottles to set a perimeter and the cups to capture balls.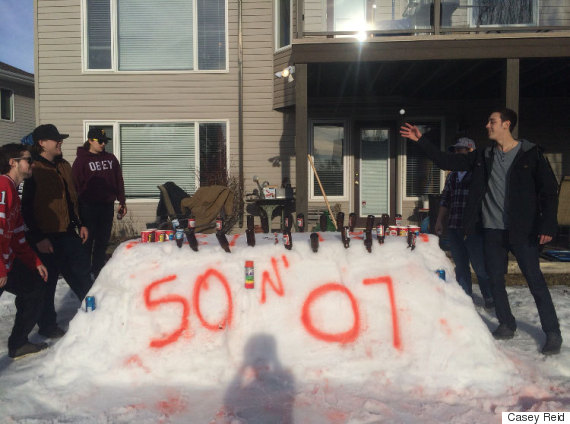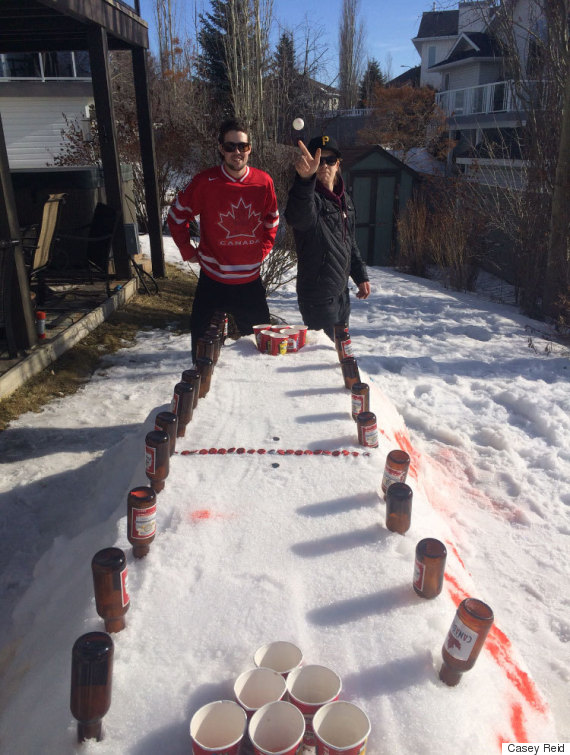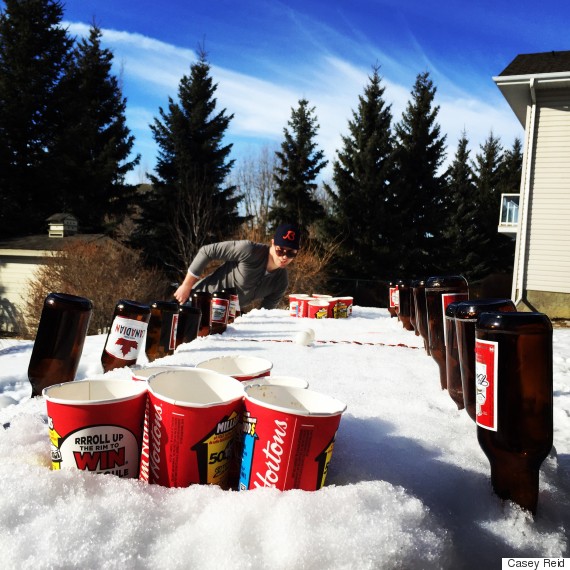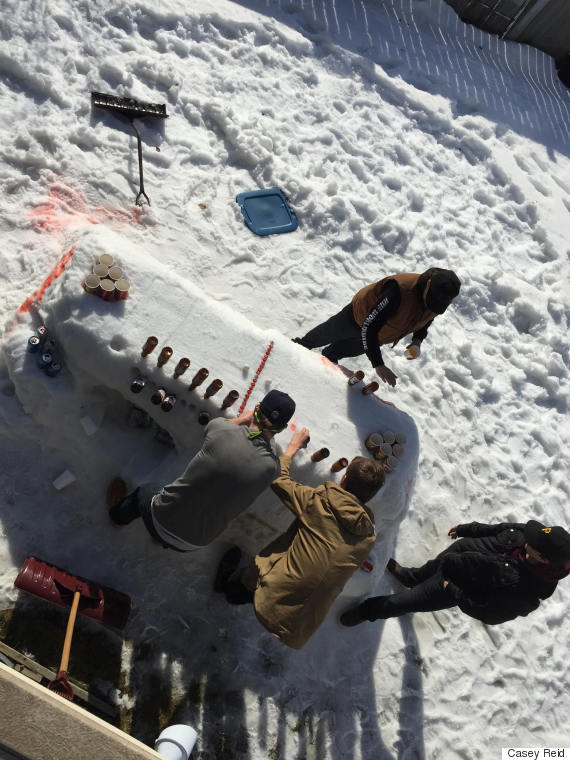 He admitted the table has helped him let off steam after a disappointing playoff exit. Though it's not likely to last much longer.
The temperature in St. Albert is set to climb as high as 12 degrees Celsius on Saturday.
"I'd say this weekend will be the last weekend we can use it," he said.
Like Us On Facebook

Follow Us On Twitter

ALSO ON HUFFPOST: