Only in Florida.
Myakka Pines Golf Club in Englewood, Fla. is the toast of the Internet after two pictures of a 12 to 13-foot-long alligator on the seventh hole were posted to its Facebook page on Friday.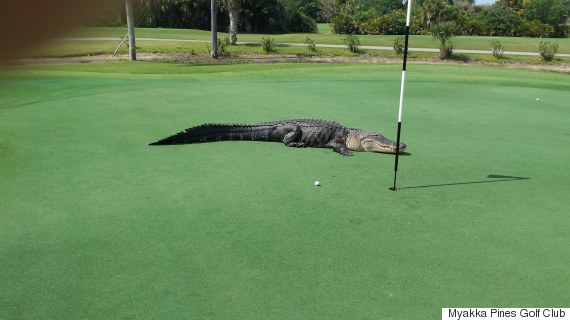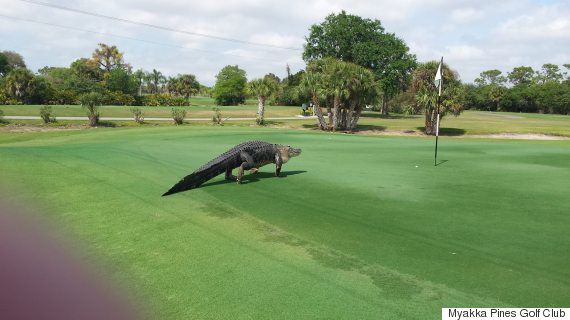 A third photo of the "dinosaur-looking reptile" was posted the following day.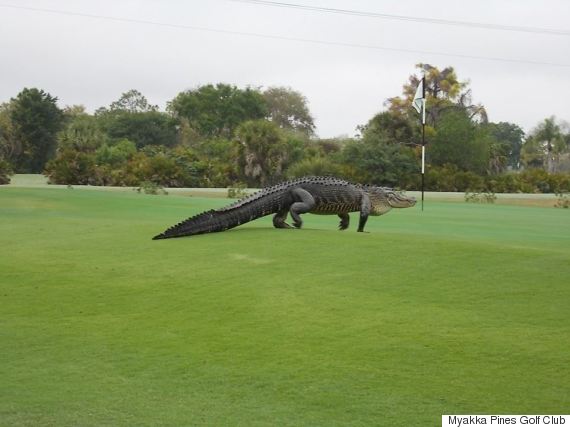 The images have collectively been shared over 6,800 times on its Facebook page and have appeared in media outlets including CNN, ESPN and The New York Times.
Far from scaring staff and membership, general manager Mickie Zada said the giant reptiles are actually spotted on the course on a daily basis.
"Our course has been here 37 years, we're surrounded by swamp," she told The Huffington Post Canada. "We're part of the natural environment, which includes Florida alligators."
Zada went on to say that this isn't even the biggest alligator the course has ever seen.
Myakka Pines once had a resident alligator known as "Big George" who, Zada has been told, was 16 feet long and lived there for years.
"Alligators are territorial, so he had his area and that was his stuff," she said.
And the latest 'gator?
"I think I'm going to name it 'Viral,'" Zada said.
Like Us On Facebook

Follow Us On Twitter

ALSO ON HUFFPOST: