The Canadian dollar was throttled once again Wednesday, dipping to as low as 78.14 cents before closing the day at 78.36 U.S.
The loonie has dropped almost half a cent since Tuesday.
BMO's chief economist calls the slip another "full-blown retreat," edging the Canadian dollar closer to "the lows hit in the depths of the financial crisis."
"If the Canadian dollar drops through that level, it will be at its lowest in more than a decade," said Doug Porter in a client note on the loonie titled "Caught in a Landslide."
Porter published this chart showing the loonie vs. the U.S. dollar since 2001: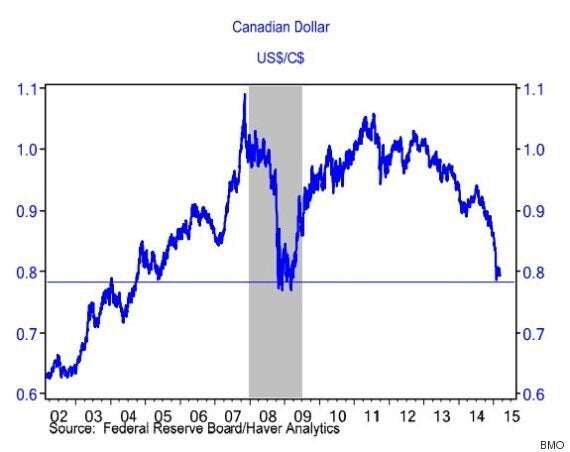 He explained there's little mystery about what's pulling Canada's dollar lower, pointing to the strong U.S. greenback that's "on a tear against all comers."
While the loonie has been floundering in recent months, the strong American dollar has been out-performing against other major currencies.
"The Canadian dollar continues to get hammered by broad based U.S.-dollar strength," explained Knightsbridge Foreign Exchange's Rahim Madhaviji.
Madhaviji added that the latest Canadian employment data, due out Friday, will be important to watch. Weak jobs numbers, along with the recent downturn in the oil industry, could spell more bad news for the loonie.
And anticipation the U.S. Federal Reserve will raise its interest rates is just another factor weighing heavily on the loonie, according to Scotiabank's chief foreign exchange strategist Camilla Sutton.
Sutton told CBC News she predicts a loonie valued at 75 cents U.S. is within reach.
With files from The Canadian Press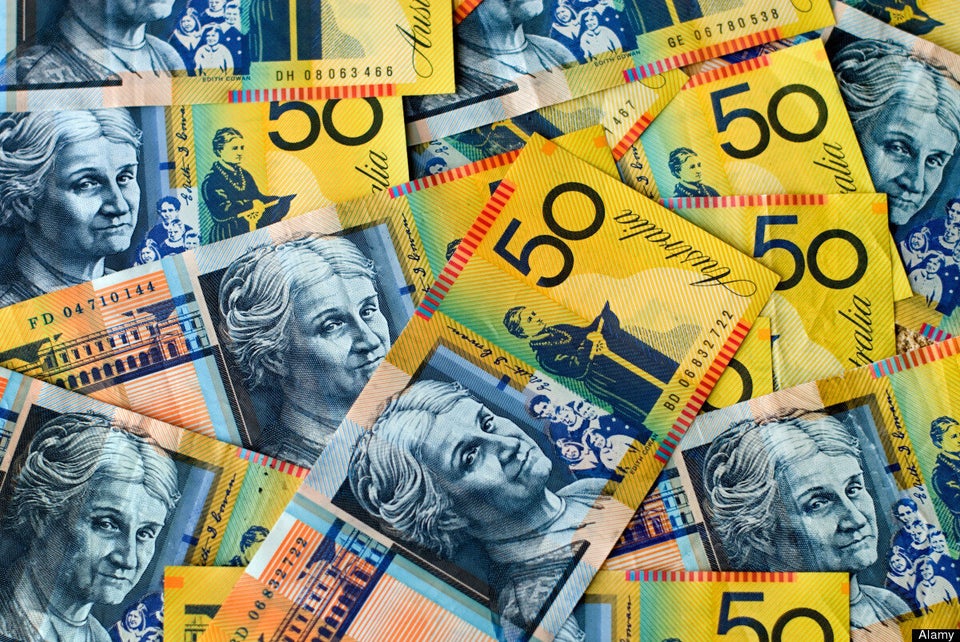 Cool Currencies Of The World