Hey, girl. Stop making us jealous.
While most of us are busy watching "Full House" or "House of Cards," new mother Eva Mendes is busy gracing the April 2015 issue of Women's Health -- five months after giving birth to baby girl Esmerelda.
The actress, who's dating actor Ryan Gosling, said goodbye to big coats and chunky sweaters, and revealed her fit post-baby body on the cover of the magazine. Inside the issue, Mendes is seen sporting a slim-fitting white dress that shows off her curves in all the right places.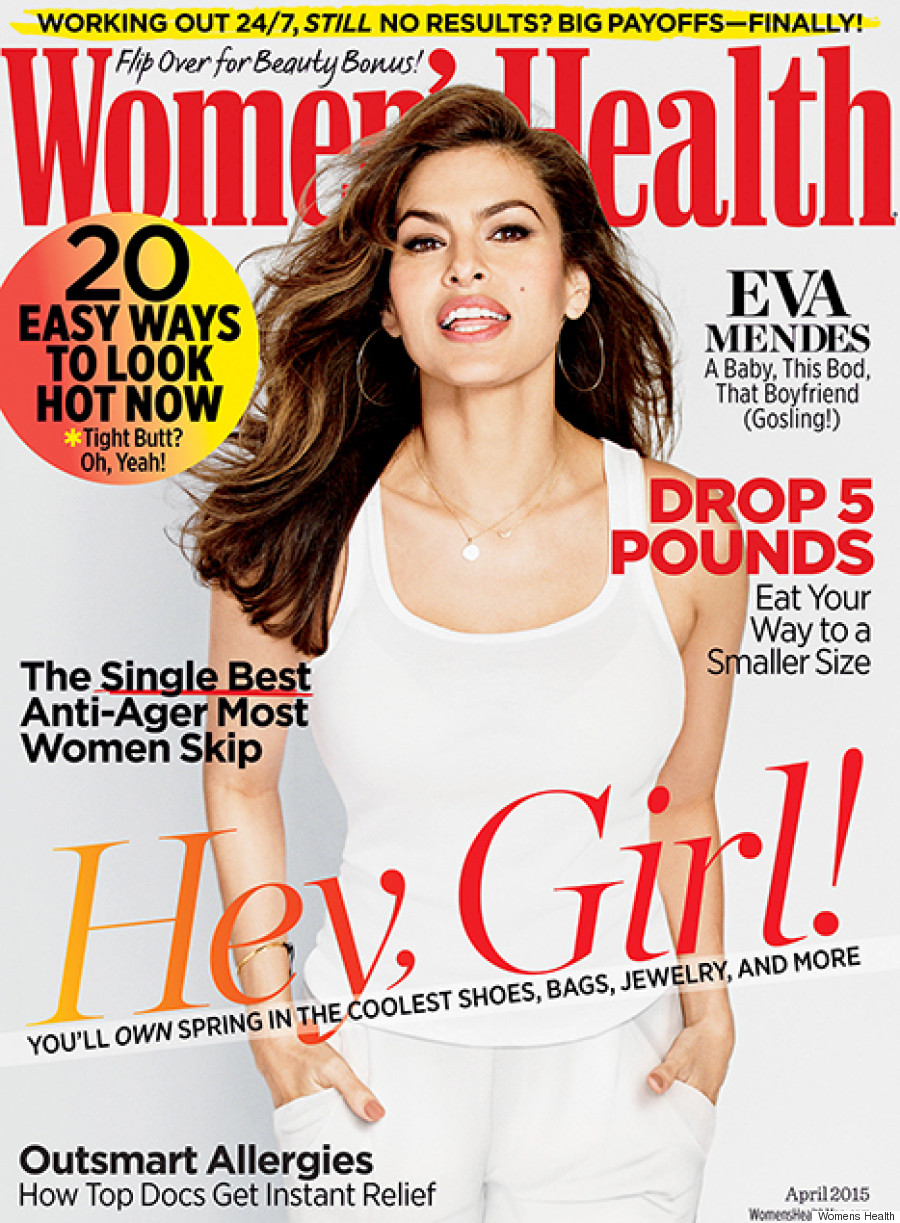 Her fab figure isn't all good luck. The 41-year-old told Women's Health that she stays active and sustains healthy eating habits -- not that she's happy about it. "I don't love it, but I've made peace with that," Eva told the mag about her fitness regimen. "I mix up [exercise] with yoga, or sometimes I'll hike with my trainer."
But what about that beauty sleep? Now that she's welcomed a new life into the world, don't expect Mendes to explain about sleepless nights. "[I'm] bonding with my little girl," she said.
Eva also revealed that she's cautious of advising other moms out there - after all, she's new at this. "I want to respect all the moms out there," she said. "They're going to be like, 'You know what? You're a few months in. Just shut up."
While physical health is a priority for the "Lost River" star, so is emotional health, which is why she sees a therapist. "Having [someone] who's totally objective and who points out my patterns -- I find that really helpful," Mendes stressed to the magazine. "I need to hear what you think! Tell me what's wrong with me so I can fix it!"
On top of spending time with her new family, Mendes has her new beauty line, Circa, which, according to the Pret-a-Reporter, is inspired by Old Hollywood glamour.
Will she have a hard time balancing the glitz and glam of Hollywood life now that she has a family? Well, it's a little too soon to know. "Ask me in a few years," she told WWD.
We're sure she'll do just fine!
Follow Huffington Post Canada Style on Pinterest, Facebook and Twitter!
Also on HuffPost