XPX/Star Max via Getty Images
Things keep going from bad to worse for Hollywood's troubled starlet, Lindsay Lohan.
The actress tweeted the N-word on her Instagram and Twitter accounts, then hastily deleted it. But not before several adept users screengrabbed it: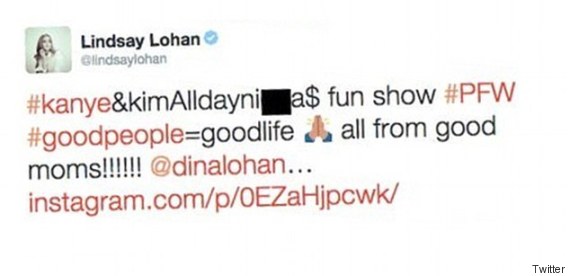 Lohan has received heavy online criticism since the ill-advised post, according to TMZ.
The actress went to a Kanye West concert on Tuesday night while attending Paris Fashion Week. She posted a photo of West along with the hashtag ""#kanye&kimAlldayn***a$."