She's a modern day princess!
On Wednesday, Lily James attended the Toronto premiere of "Cinderella" sporting an elegant off-white Christian Dior number for the occasion.
The 25-year-old "Downton Abbey" star looked gorgeous in the silk and wool dress that would probably seem too plain her "Downton" counterpart, Lady Rose MacClare, but on Lily, the simple button-down dress was sleek and modern.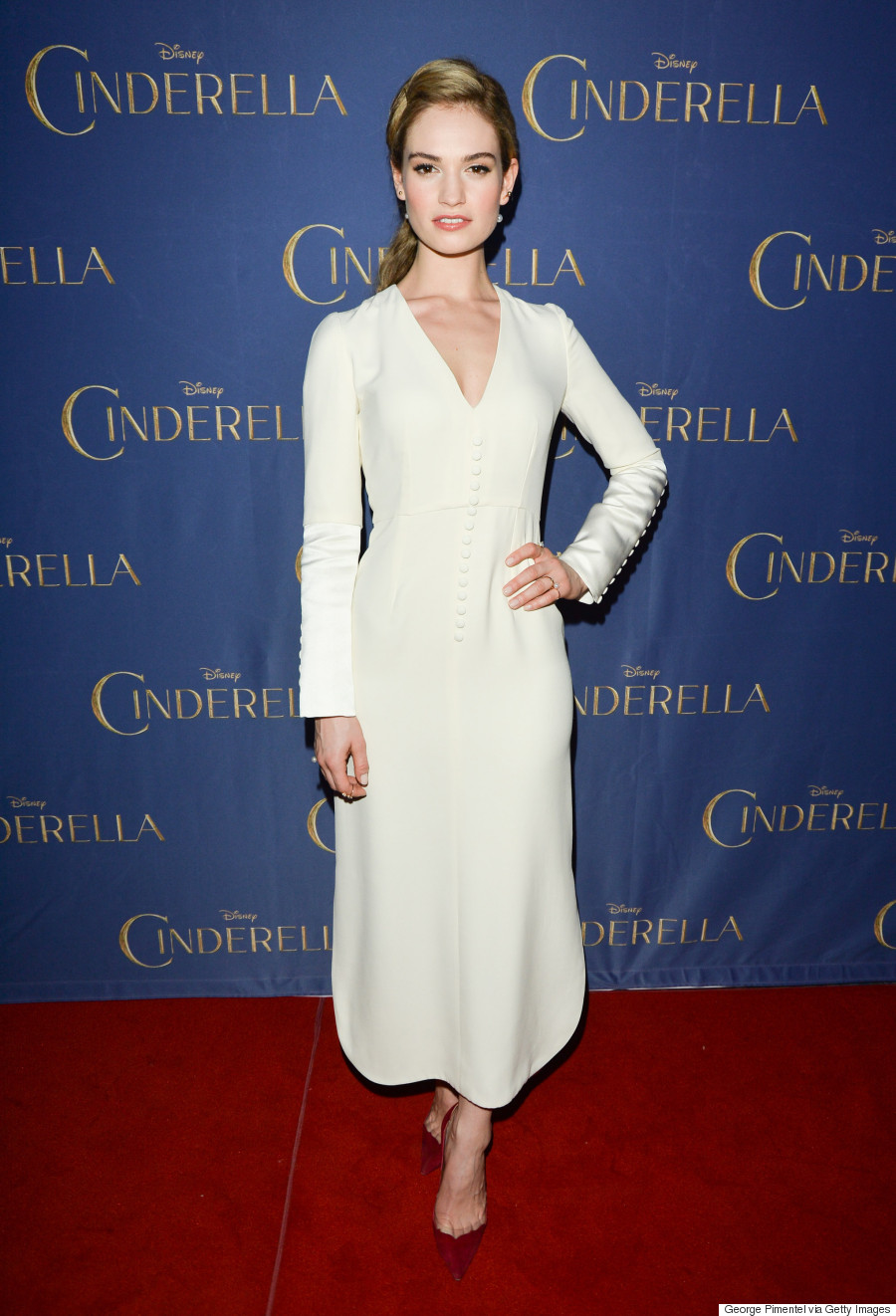 To tie the outfit together, the blond beauty added a pop of colour with Aquazzura red leaf pumps and donned an Olympia Le-Tan 'Cinderella' book clutch. (We're calling it: book clutches will be a huge trend in 2015.)
While the Dior dress fit James like a glove, the same couldn't be said about Cinderella's glass slippers. "They didn't fit me," the Brit told Time. "They didn't fit any human foot! They're Swarovski crystals."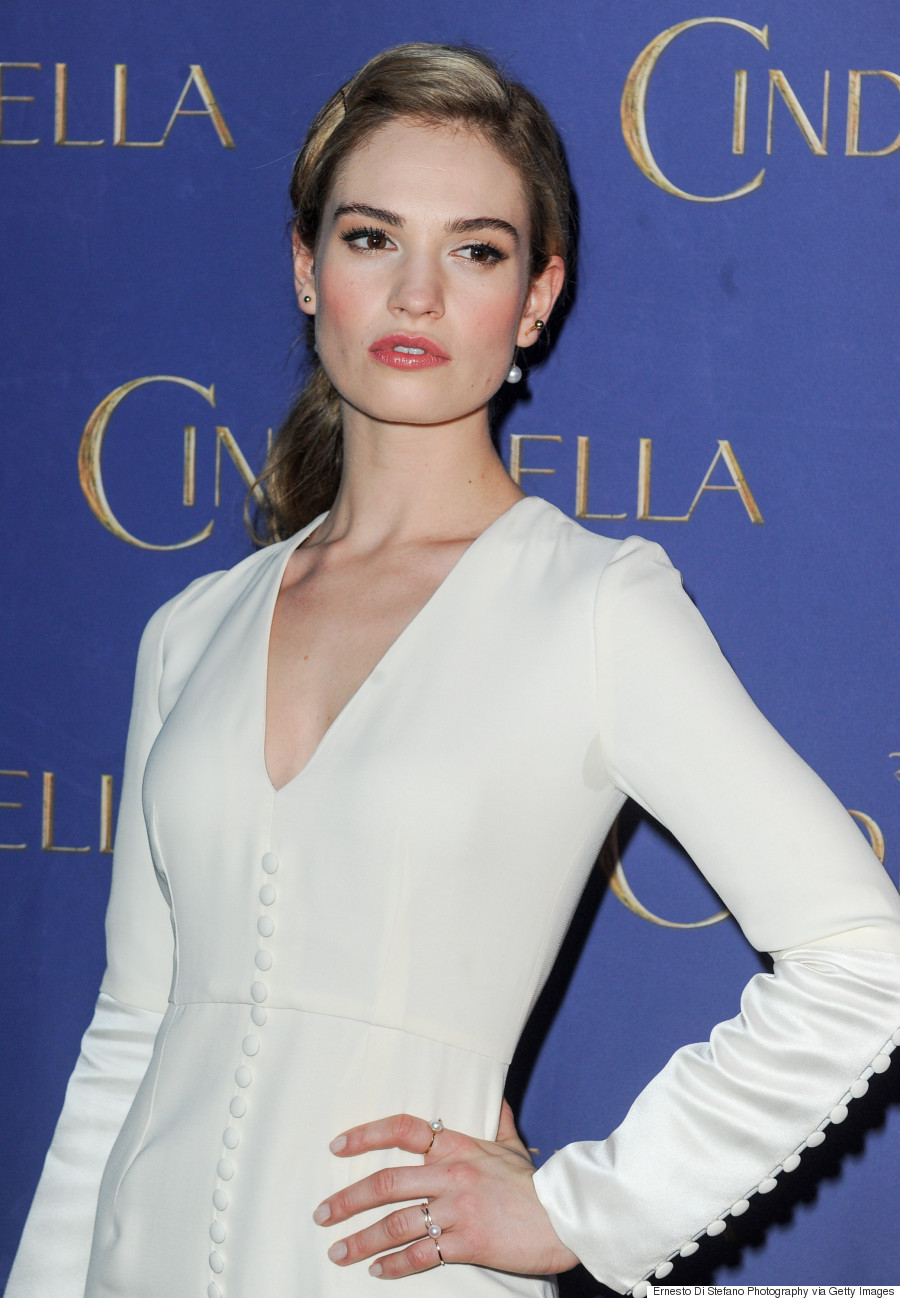 But it's not her shoes that are generating attention (and controversy). The actress has had to defend the size of her waist thanks to the hourglass silhouette created by her Cinderella dress.
"I naturally have a really small waist," Lily explained to the L.A. Times. "The skirt's big and the corset pulls me in, and that's the point. That's the shape [costume designer] Sandy Powell created.
"I think it's all very hypocritical, and they contradict themselves, and they're drawing more attention to it," she continued. "I think all that stuff's so negative, and you've got to let it wash over your head. I'm so healthy. I've got hips and boobs and a bum and a small waist."
Follow Huffington Post Canada Style on Pinterest, Facebook and Twitter!