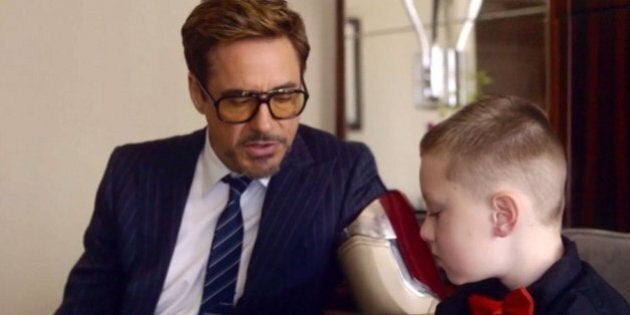 This will probably be the sweetest, most heartwarming thing you'll see all day.
Actor Robert Downey, Jr., who (of course) plays superhero Iron Man, surprised a seven-year-old amputee with a bionic arm -- and it looked absolutely badass.
The boy, identified only as Alex, visibly lit up with wonder as Downey, Jr. opened the case containing the arm.
Downey, Jr. recorded the moment and posted the video to his Facebook: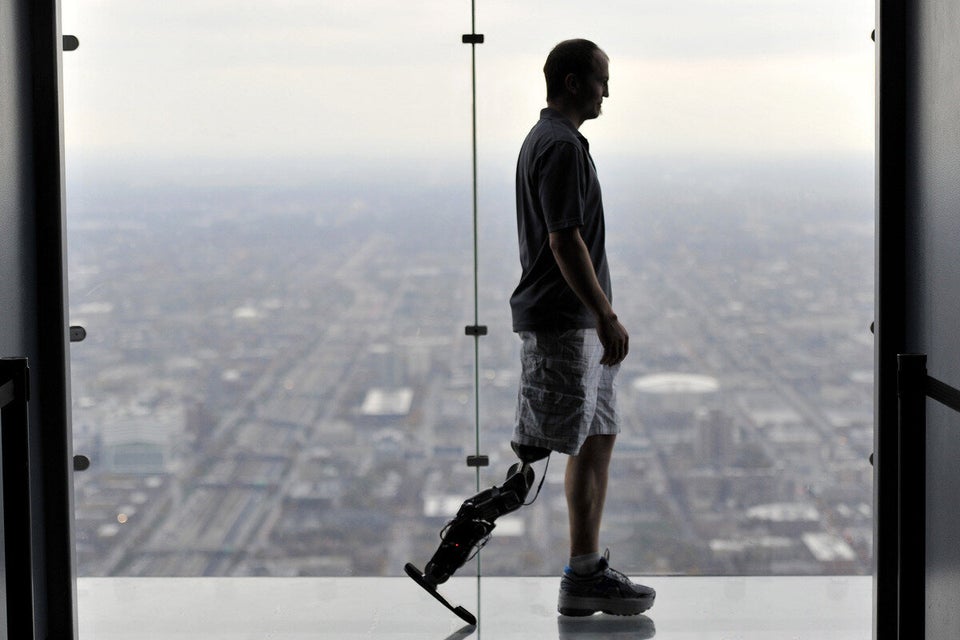 The First-Ever Thought-Controlled 'Bionic' Leg