Helen Boast via Getty Images
You know what they say: if Drizzy's got the money, Drizzy's gotta pay it. And while that doesn't entirely have anything to do with what we're about to explore right now, it's still a great Drake lyric we deserve to lead with.
Thus, welcome to our daydream. With Toronto Fashion Week a.k.a. World Mastercard Fashion Week fast approaching, we could talk about trends, colours, and what to wear, or we could get serious. And we could use WMCFW to pay tribute to the ultimate Torontonian by raising our hands and high-fiving (and/or praying) like the tattoo Drake has.
These are the fashion lessons we've learned from Drake. No woes to run with here.
1. Owls
No one in the history of our human world (because the wizarding world already has a monopoly) has done as much for owls. As his official symbol/logo/representation of the OVO crew/way of life, Drake has re-established these majestic creatures as the superior bird, finally putting those self-righteous eagles to shame. Fortunately, the OVO store exists for a reason so, like Drizzy, you can also deck yourself out in owl gear. Somewhere, Hedwig is smiling.
2. Black And gold
Bringing us to our next point: the man loves a colour scheme. (Seriously, more than you will ever know.) Fortunately, achieving maximum Drake isn't a hard get. To do it on the cheap, pair any black tank top with any gold chain (or preferably every single one, even if you're in the house), and descend upon your town. They'll know, they'll know, they'll know.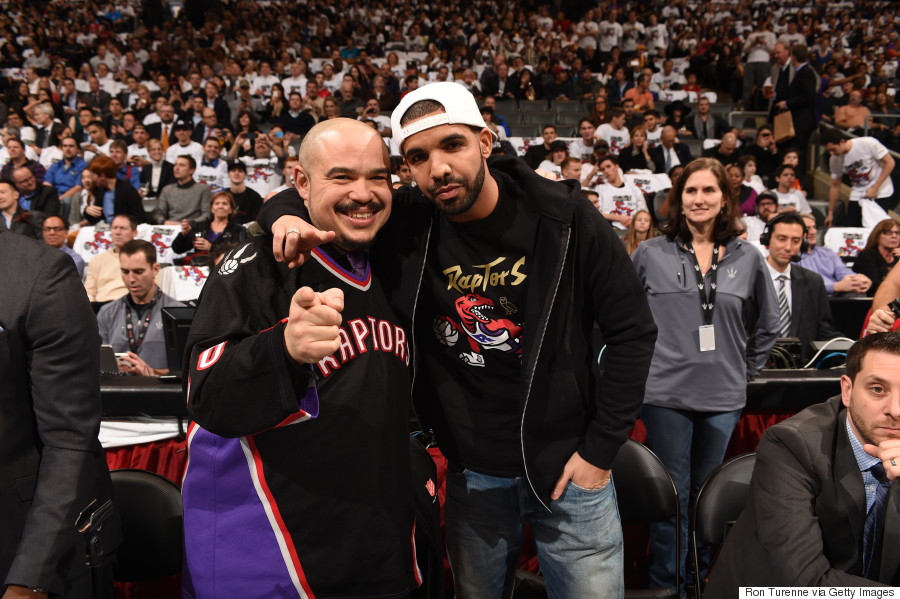 3. Raptors Anything
It's time to drop a bombshell: the Raptors rebrand you saw in December actually has nothing to do with Drake, ambassador to the Toronto Raptors/their biggest fan in the world. (It's true! When their new gear was revealed last year, Drake went on record saying his collaboration with Nike comes out next season.) But, even though Aubrey was reportedly unhappy with the new logo, his attendance at games still sends an important message: deck yourself out in basketball gear and try to high five the players frequently.
4. Attempt Normcore With Relish
You may be one of the most successful rappers in the game (or, unless you're actually Drake reading this, a normal, hard-working person who deserves to bask in said success). You may rap about your love life, your money, and your secret sadness (or maybe you blog about it). But that shouldn't make you shy away from normcore. And thanks to Drake's courtside look back in the fall, none of us will be. Oversize sweaters and frameless glasses (a.k.a. dad-wear) are for all of us, but they are especially for you if you're very disappointed in your kids (a.k.a the team you love so much).
5. When In Doubt, Wear A Tank Top
Take it from Drake: Saturday afternoon out with pals? A tank top. Sunday afternoon family dinner? A tank top. Writing about Drake's sense of style? A tank top. If there's one takeaway from Mr. Graham's aesthetic, it's this: just wear a tank top. It's the uniform of running through any city with one's woes.
6. Get Classy Regardless Of Labour Day Rules
Guess who cares about wearing white after Labour Day? Just kidding: Drake doesn't care. Drake will wear white pants on, around, before, and after Labour Day, and then to make those white pants stand out even more, he'll top them off with a light brown fur coat, because we're so, we're so, we're so, we're so proud of his rejection of fashion norms.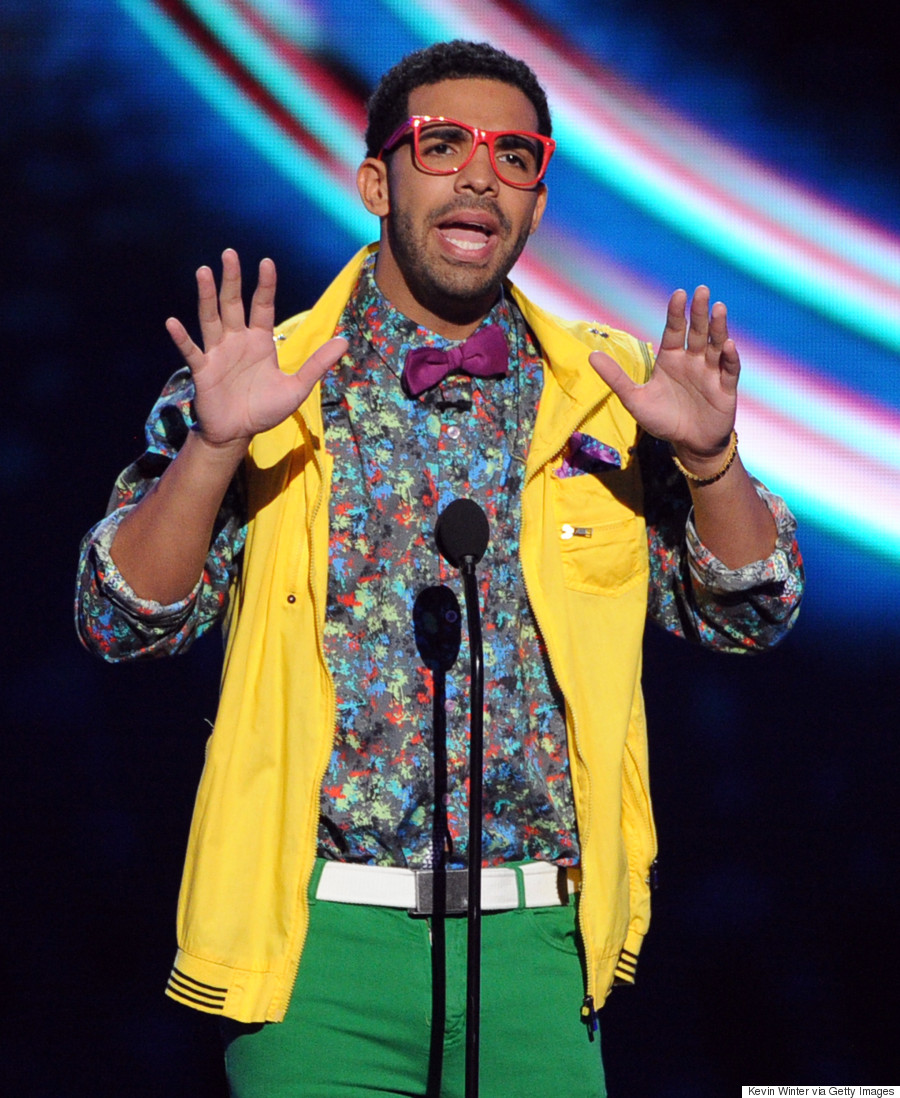 7. Whatever This Is
Lest we forget that when Drake hosted the ESPY awards we were reminded that on top of dropping surprise albums in the middle of the night (or, at 11:45 p.m., but look -- that's late sometimes), dude has exquisite comedic timing. He can also carry off a print, thick-framed glasses, and a yellow vest, which we've chosen to include in this roundup because if you can put that look together in no less than 146 colour tones, it's not just a style lesson, it's a way of life. (So the lesson? Aspire to this. But be careful, whoever you are.)
8. Sweaters Are The Greatest, And Don't You Forget it
Aubrey Graham is a man who can wear a sweater. So guess what: he does! On "Saturday Night Live," while smoking a cigar, and when standing next to Justin Bieber (to name a few times). In fact, the world is torn over the frequency and depth of Drake's full sweater scope, with some sites heralding them, and others condemning them, despite the fact that the latter is wrong. (Horribly, horribly wrong.) May the volume of sweaters only increase. May Drake also let us borrow one.
9. Military Print Will Not Make You Invisble
And thank goodness, because Drizzy recognizes a decent camouflage print; celebrates a decent camouflage print and wears a decent camouflage print.
10. Your Greatest Character Contains All Aspects Of Your Personal Style
Because SNL's Cool Dad is the amalgamation of all things Aubrey: poise, swagger, generosity (which is what he is giving to the Raptors via pure devotion, FYI), and sweaters. Be the Cool Dad you want to see in the world. (Which is 100% what most of Drake's songs are about, we think.)
More on HuffPost:
Follow Huffington Post Canada Style on Pinterest, Facebook and Twitter!