Australian news anchor Natarsha Belling can probably file this under "never again."
The Network Ten reporter was absolutely lambasted on social media for wearing this phallic-necklined green jacket: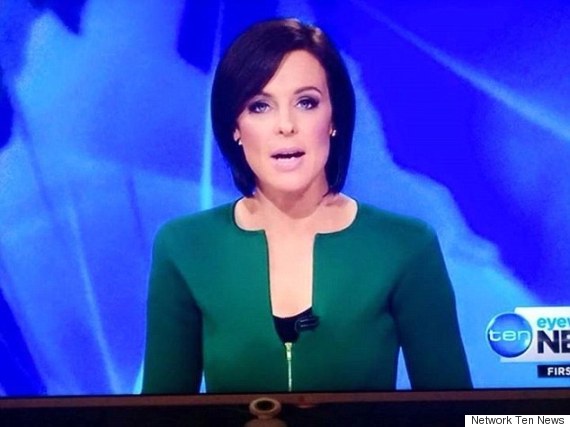 A photo of Belling wearing the jacket has been liked over 110,000 times on Facebook after the website Unilad posted the caption "Once you see it, you cannot unsee it."
The image has also been shared over 6,000 times as the comments keep rolling in.
*giggles*

March 16, 2015
Oh boy. Always check your #professional#image before taking pictures and going on #TVhttp://t.co/ahTzWJcDC5#news#anchor

— SD Marketing (@SDMarketing3) March 16, 2015
RELATED ON HUFFPOST: