GoFundMe
Despite all odds, Terry Murphy tied the knot Saturday afternoon.
The Calgary man planned to marry his girlfriend, Rachelle Kennedy, this coming summer in Vancouver, but a terminal cancer diagnosis put the plan in fast forward.
Murphy was diagnosed with liver cancer 23 months ago, when Kennedy was six months pregnant with their child, reports the Calgary Sun.
He didn't even know if he'd live to see the birth of his daughter Katherine.
The typical survival rate for liver cancer is approximately six months, but through a variety of alternative treatments, surgeries, radiation, and chemotherapy, Murphy is coming up on two years.
Murphy told the Calgary Herald he proposed to Kennedy on his daughter's first birthday, by hiding the ring in a slice of birthday cake.
Since then, he decided attending his wedding day would be the goal of his cancer fight, he told CTV News.
"I hoped and prayed it would (happen), but there were lots of times where...you wake up and you can't get out of bed and it's a little tough to think you're going to make it a couple months, sometimes," he said.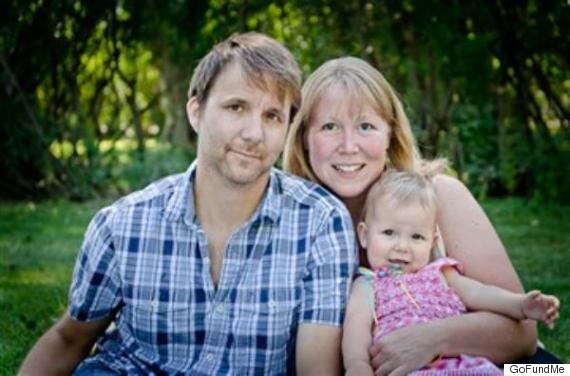 On Saturday afternoon, Murphy walked down the aisle to his bride. He told the Calgary Sun he got a call from his doctor the evening before the wedding with some additional good news — his tumor has not grown since he began alternative treatments last December.
"Thank you everyone for your kind words and continued support. We made it!! Terry was so strong through the ceremony! He stood for the entire ceremony and stayed for the entire reception after. He is stronger from your support! Thank you so much!" read an update posted toMurphy's fundraiser page Sunday evening.
So far, Murphy's family has raised more than $28,000 to help with his treatments. To donate, visit his GoFundMe page.
Like Us On Facebook

Follow Us On Twitter

ALSO ON HUFFPOST: