Over the course of this week, and before the premiere on Monday, March 23 at 8 p.m., Global TV and "ET Canada" will be revealing the contestants in bunches over three consecutive nights. We will introduce them to you here as they are announced.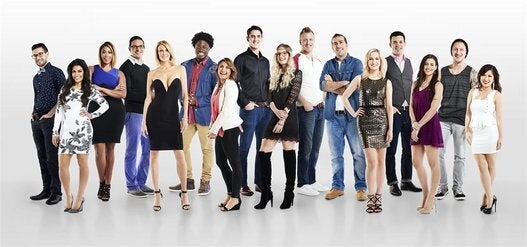 'Big Brother Canada' Season 3 Cast
"Once again, the 'Big Brother Canada' team has outdone themselves and hand-picked a really diverse group of individuals from all walks of life, capturing the heart, soul, and character of Canada," said Christine Shipton, SVP, Content, Shaw Media.
In Night 1's reveal, fans meet a mixed-bag of Canucks from across the country, including Regina's first-ever houseguest. Tonight, Canada met a varsity football player, a plus-size model, a swingin' yogi, a girl next door, a "hemployee," and a jocular conservative.
Following a coast-to-coast casting call, the new group of houseguests are moving into a recently renovated "Big Brother Canada" house, outfitted wall-to-wall with cameras and microphones capturing their every move. The houseguests compete for a grand prize of $100,000, a $25,000 gift card from The Brick, and a $10,000 trip of a lifetime.
"Big Brother Canada" premieres on Global on Monday, March 23 at 8 p.m. ET/PT and airs Mondays at 8 p.m. ET/PT, Wednesdays at 9 p.m. ET/PT and Sundays at 7 p.m. ET/PT.