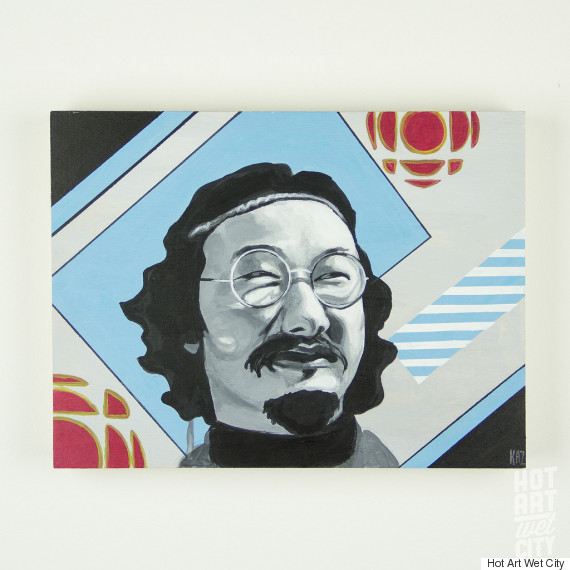 CBC by Kazimir Simpson
Renowned environmentalist David Suzuki turns 79 this month, and one Vancouver gallery is celebrating with an exhibit of all-Suzuki portraits.
Suzuki's official resume is 17 pages long — he's recognized as a pioneering academic, activist, and broadcaster. He's received over two dozen honorary degrees and has been inducted to both Order of Canada and the Order of British Columbia. (Not bad.)
Now adding to the list of honours: a three week-long art exhibit in his hometown of Vancouver.
From March 13 to April 2, Hot Art Wet City gallery is showing (and selling) dozens of Suzuki portraits, curated by local volunteer artists.
Artists depict Suzuki in various formats, from oil painting to origami and even piñata.
One print titled "Safe and Sound" shows the activist holding a teddy bear and picking wild flowers. Another artwork is called "David Suzuki Being Harassed by Sun News While Oil Rains From The Sky."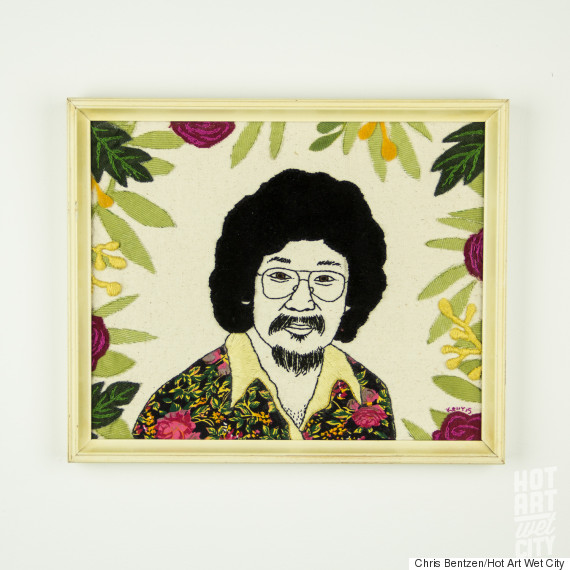 The Suzuks by Kelly Baker
Gallery owner Chris Bentzen said the exhibit is first and foremost about honouring Suzuki, but also about acknowledging his legacy.
"We're trying to raise awareness around what he's fighting for, but mainly, to celebrate the man," Bentzen told The Huffington Post B.C. in an interview. "Just to remind him that he's doing a good job."
For Bentzen and many other Vancouverites, Suzuki's widespread acclaim is a point of hometown pride.
"I also grew up watching him on TV as part of my pop-culture experience… Now, I see him all the time," Bentzen said. "He's a person that a lot of people have a connection to."
Hot Art Wet City often seeks to create those kinds of connections with art, for example, hosting a "postcard" show that encouraged people to trade reproductions like sports cards.
This time around, Bentzen simply hopes that everyone leaves the show with a new appreciation for the Suzuki the pioneer.
And with a little luck — maybe even a visit from the man of the hour.
"Hopefully, if (Suzuki) sees the art — even if it's just online — he'll know that people are thinking of him and that there's definitely people who respect him out there."
Check out some David Suzuki tribute art: