Just because she's due to give birth in the next few weeks, doesn't mean Kate Middleton is slowing down!
For the special occasion, the 33-year-old mum wore a dark Catherine Walker coat, black pumps and a Lock & Co. hat that revealed her twisted updo.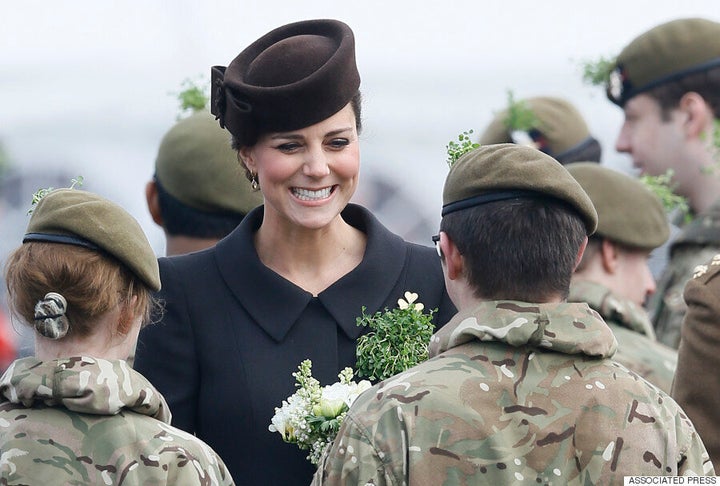 The Duchess let her "accessories" speak for themselves. Wearing a sprig of shamrocks and a gold shamrock brooch given to the Queen Mother by the Irish guards, Catherine looked every inch the royal, and definitely would have made the Queen Mum proud.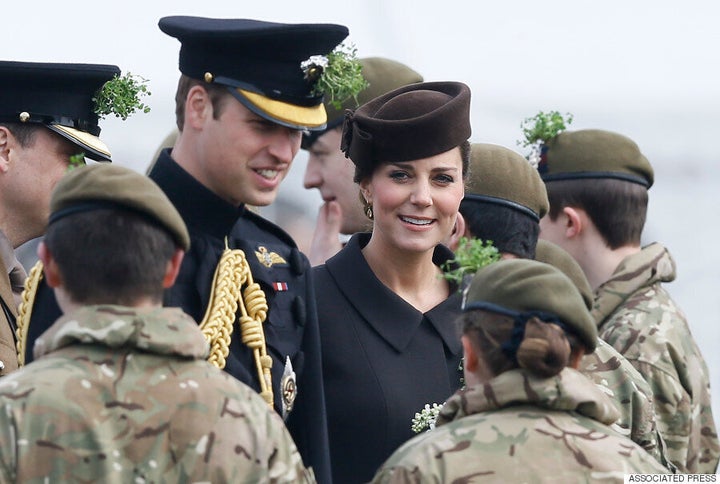 According to the Mirror, Kate was following a century-old tradition that began in 1901 by Edward VII's wife, Queen Alexandra, whereby a senior female member of the Royal Family presents shamrocks.
Hubby Prince William was also on hand, looking dashing in full military regalia.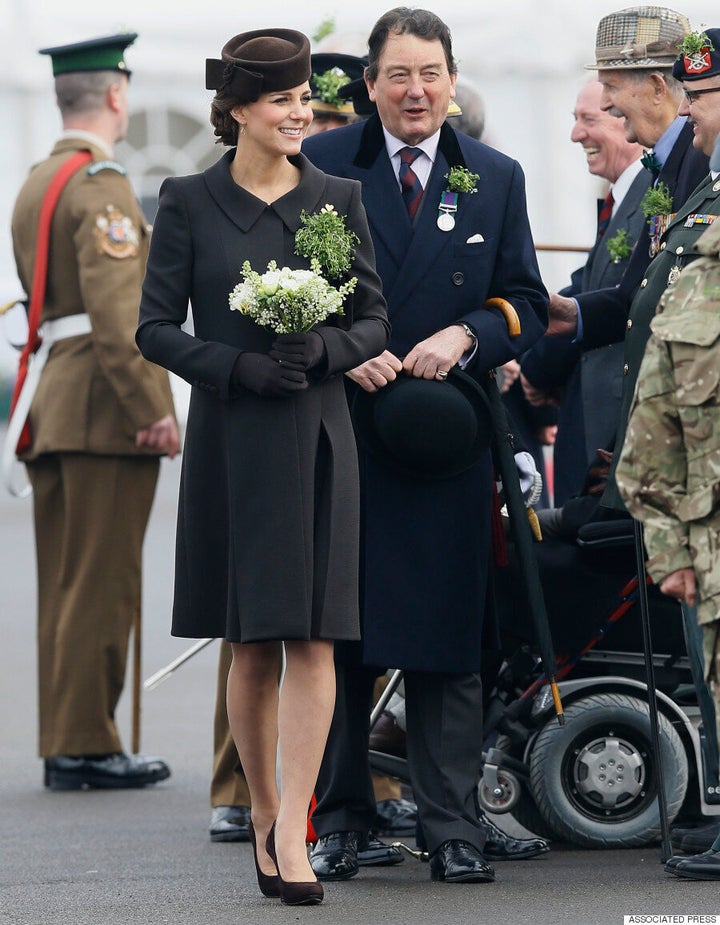 It won't be long now until we see her and Will's bundle of joy!
There's more where that came from: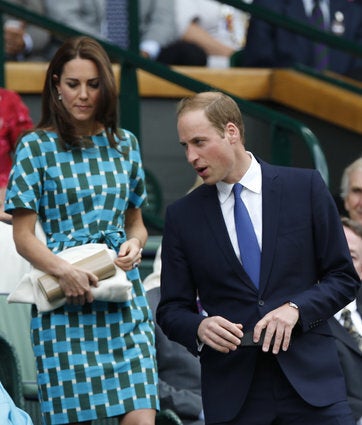 Kate Middleton's Best Outfits Of 2014