A new dog trick and a fateful walk through East Vancouver started an adorable Instagram sensation that's turned into a cancer fundraiser.
Two years ago, Luna, a husky/Lab mix, was learning a new trick — 'Up!' — and her human companion, Robert Pacey, saw the perfect platform for a little extra practice.
"We were walking down the alley and I saw a couple of chairs sitting there," he told The Huffington Post B.C. in an interview Tuesday. "She was used to going 'Up!' on rocks, so I wondered if she could do it on a chair."
So Pacey tried out his idea — and Luna was all (paws) in.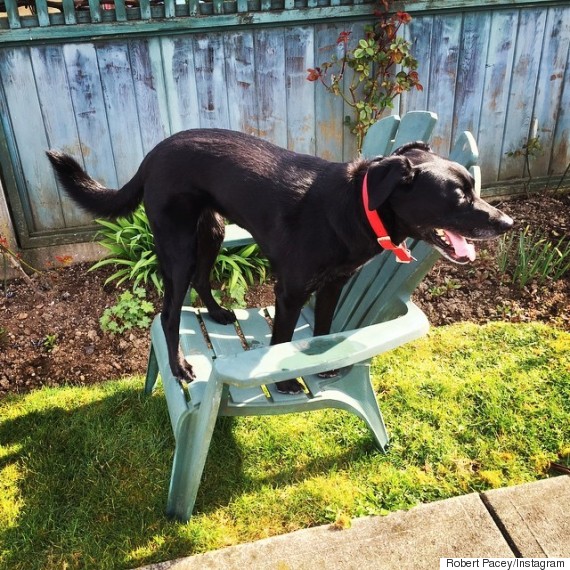 Pacey snapped a photo and showed his wife, Diane Gagné-Pacey, who was recovering from breast cancer after being diagnosed in 2010. To Pacey's delight, Diane agreed that the photos were hilarious.
So, Pacey and Luna started keeping an eye out for abandoned chairs, knowing the poses would be a pick-me-up for the whole family when things got rough.
Two years, 150 photos, a blog, and an Instagram account later, Luna On Chairs is helping raise money for cancer research.
And even better, Diane is now cancer-free.
The Paceys are fundraising for the Workout to Conquer Cancer — a one day, eight hour event set for April 25.
Luna, of course, is officially part of the mix.
She hops on just about any surface, like rocking chairs: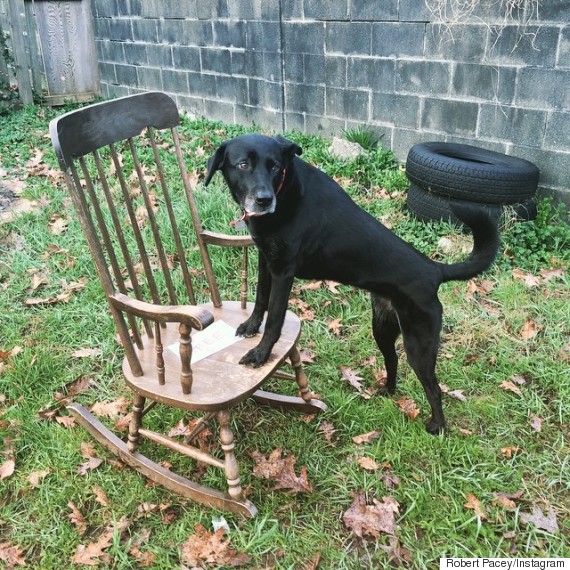 ...and even stomps over the enemy's fortress.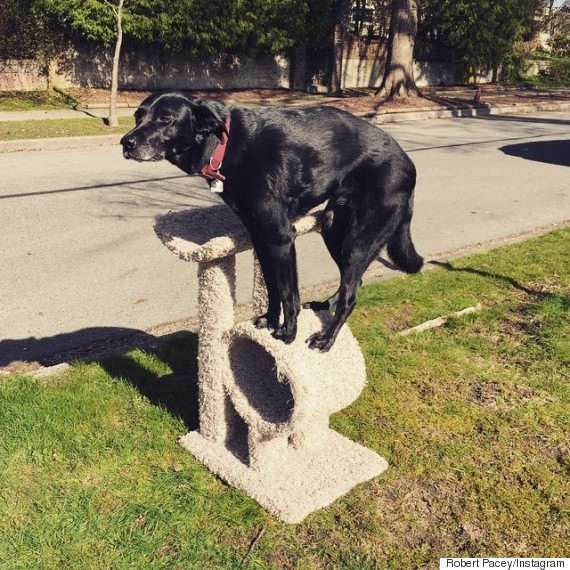 Then, when the time is right, Luna On Chairs will even get a little festive.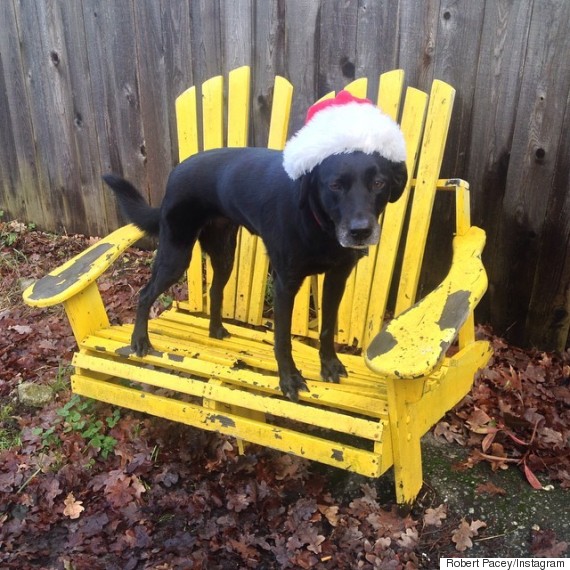 Make Vancouver, a custom printing shop on Granville Island, offered to print Luna On Chairs T-shirts to contribute to the Paceys' efforts. Anyone who donates $50 to the Paceys' fundraising page will get a free Luna shirt in return.
"It's really funny. (Luna) doesn't know she's raising money for workout to conquer cancer, but it's part of our thing," said Pacey, who is an artist and photographer.
"If she sees a chair, she'll look back at me as if to say, 'Is this one we're gonna do?' Then she'll sit in the chair until the photo's taken, and then she hops down and we have to celebrate!"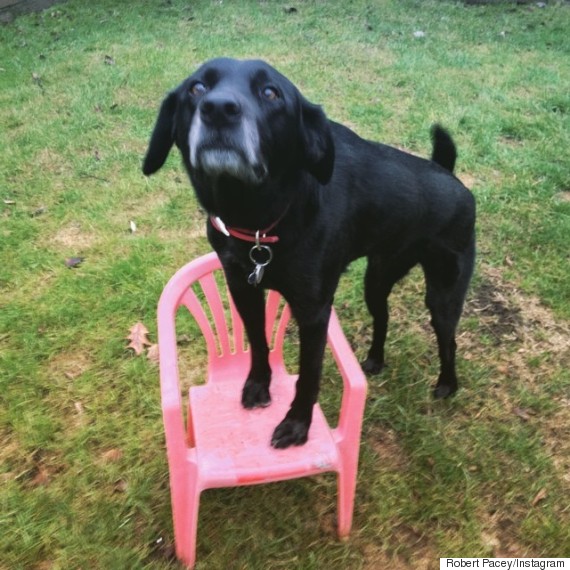 And celebrate they should — in the last three years, the Paceys have raised $13,000 for cancer research. With Luna's help, they've come up with $7,500 this year alone.
For the Paceys, having something to laugh at together during Diane's cancer recovery meant more than Luna may ever know.
"Diane is definitely happy that Luna was there through the whole process," Robert said. "It's shown me that that kind of release and that kind of pure joy is something to be cherished."
Check out more photos of Luna On Chairs below: