Spring is only two days away but you definitely can't tell on Canada's East Coast.
Many people took to social media to document the absurdity of the area being hit by yet another snowstorm.
Many have had enough of unrelenting snow and winter weather and are using the hashtag #WinterISurrender
Authorities are telling everyone to stay off the roads and look out for those who might need assistance.
The only silver lining is that the storm coincided with March break so area schools are not in session. Although the storm did close government buildings, malls and universities in the area, the Chronicle Herald reported.
Of course, not all Maritimers have a choice about staying out of the horrible weather. Health care workers and many others are using snowshoes, skis and sheer determination to get to work.
Good luck, East Coast. It'll be over soon, we think. Remember, there is NO SHAME in calling in the army. NONE AT ALL.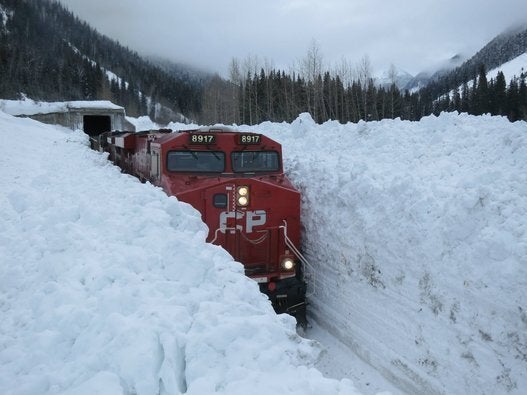 Most Insane Photos Of Winter 2013-2014