Wealthy Canadians may complain about taxes, but this seems to be a particularly good time to be rich in Canada.
The ranks of Canada's super-rich are growing faster than they are in the U.S., and they are getting richer faster than their American counterparts, too, with wealth up 6.7 per cent last year. Canada's 5,300 or so people with $30 million or more in wealth now control a total of more than $700 billion in wealth.
Some are no surprise, such as pharmacy magnate and Edmonton Oilers owner Darryl Katz being the richest person in Alberta. Nor is it much of a surprise to hear that the Irvings of Irving Oil fame are the wealthiest family in New Brunswick.
But who knew former premier Danny Williams is one of the three richest people in Newfoundland? Well, Newfoundlanders apparently did, nicknaming him "Danny Millions" after he sold his stake in Cable Atlantic for $225 million more than a decade ago, the 10 and 3 blog notes.
Check out this chart from 10 and 3 of the wealthiest people in each province and territory. (They passed Nunavut over because "most of the funding arrives from federal sources and non-resident companies own most large assets." That's a technical way of saying "we couldn't find any rich people in Nunavut.")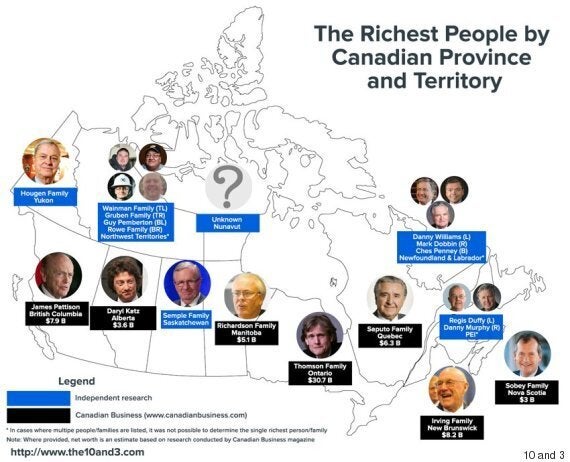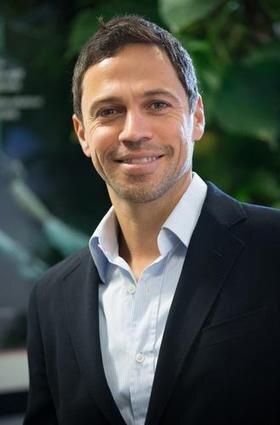 Richest Canadians, According To Forbes