You've argued about it with your spouse, your roommates, your family, and pretty much anyone else you've shared a bathroom with.
What's the correct way to place the toilet paper roll, over or under? Now we seem to have a definitive answer.
New Old patent drawings from 1891 by the inventor of toilet paper with tear-off sheets, Seth Wheeler, have resurfaced and are making the rounds on social media.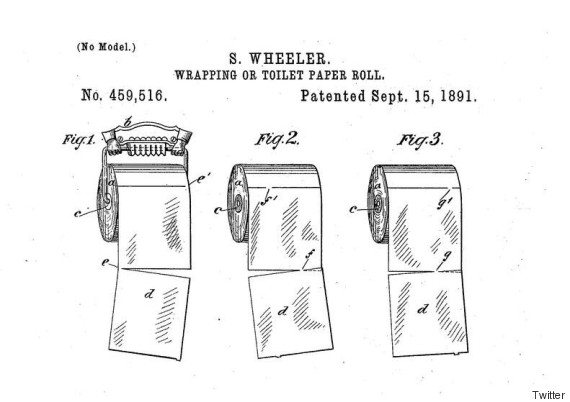 As the drawing clearly shows, the toilet paper is falling over, not under. Seems that debate is over now. Or is it?
ALSO ON HUFFPOST: