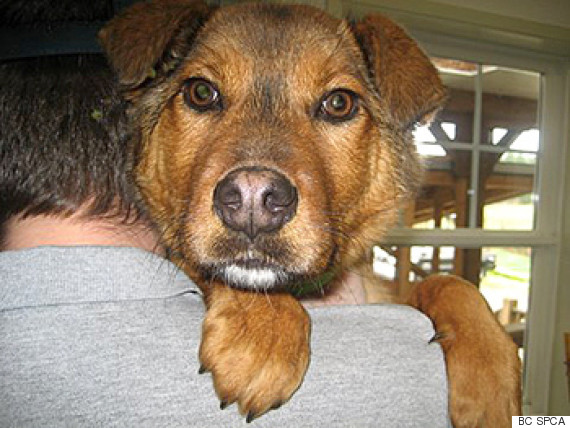 A bleeding five-month-old puppy was found wandering Vancouver Island with a rope embedded an inch into his neck, and now the BC SPCA want to know what happened.
"The veterinarian estimated that it had been like that for at least a month," said Cowichan and District BC SCPA branch manager Sandi Trent in a news release..
"He's also very skinny," she added. "He's such a sweetie pie. We're glad someone saw him."
Jay underwent emergency surgery after he was rescued and was subsequently named after Dr. Jay Pollock — the vet who may have saved his life.
Trent said the collie/German shepherd puppy seems to be recovering well, although he is fighting an infection from the wound to his neck.
The SPCA is hoping to find out where Jay came from, and hope the public can help. If you recognize the puppy, please call BC SPCA animal cruelty line at 1-855-622-7722.
Like Us On Facebook

Follow Us On Twitter
ALSO ON HUFFPOST: