Damn, girl!
Our favourite Bella a.k.a Rebel Wilson covers the April 2015 issue of Elle Australia and girl is looking good.
For the cover shot, the 29-year-old "Pitch Perfect 2" star sports the perfect red lip (so vamp!) paired with a baby pink jacket over a white button-up with a pearl embellished collar.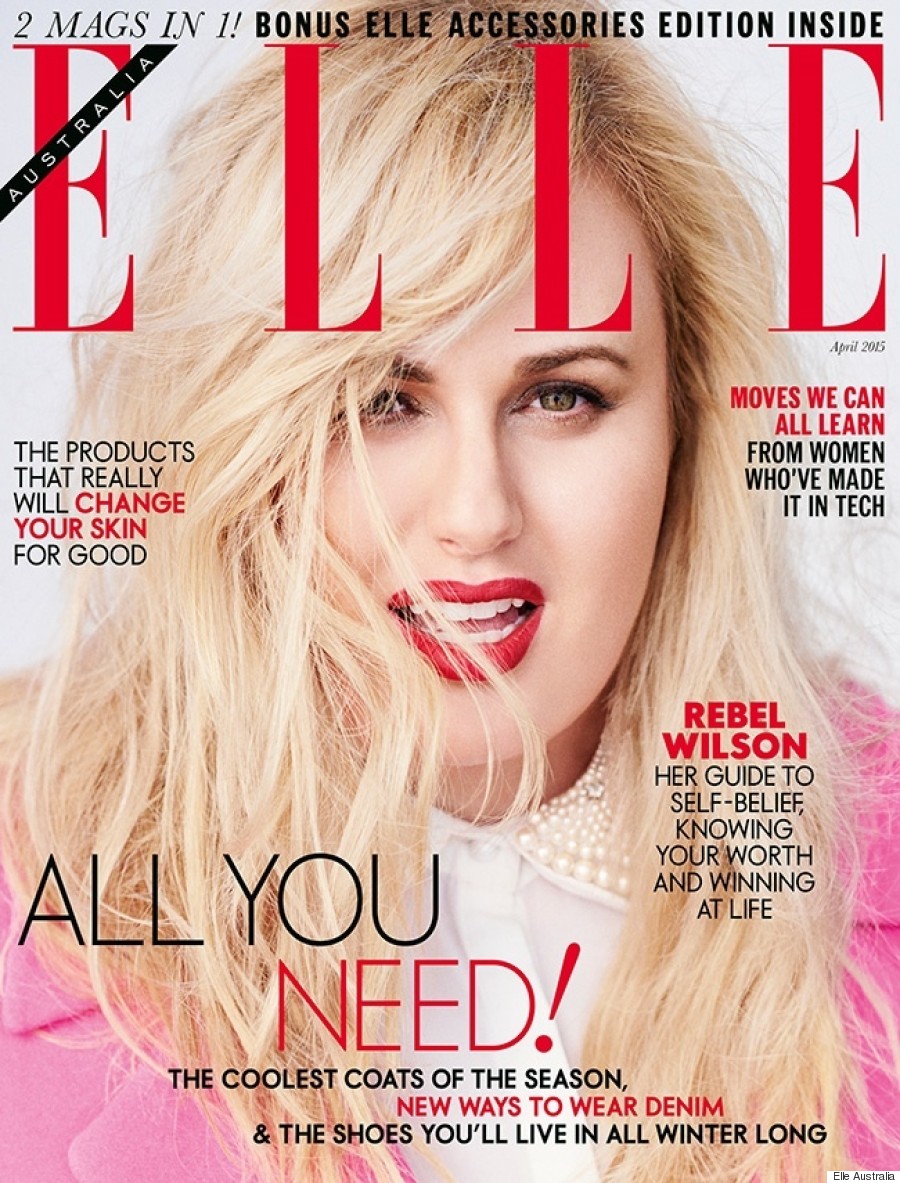 The inside photo shoot is even better; in it, Rebel sports pretty spring looks including a whimsical white polka dot dress and a chic black-and-white coat that perfectly complements her red lips.
In the issue, the gorgeous blond talks about where she learned how to model for fashion magazines. (Hint: it's clear she watches "America's Next Top Model.")
"I never thought I'd be the type of girl who'd be doing, like, fashion shoots," she says. "I used to watch some of the reality shows about models and then, weirdly, now I try to incorporate into my fashion shoots the skills I learnt from watching those shows. It's like, 'Thanks Tyra, cause you've given me like all the cool tips. Like how to smile with your eyes.'" (#teamsmize)
More proof that she's down to earth? Girl loves her flats.
"I can't wear high heels," she tells the mag. "I suck at wearing high heels."
Welcome to our world, Rebel!
Follow Huffington Post Canada Style on Pinterest, Facebook and Twitter!
There's more where that came from: