American Apparel is trying to clean up its dirty image -- but its going about in the wrong way.
After causing controversy last year by displaying mannequins with pubic hair in shop windows, the controversial retailer is attempting to remake its brand by airbrushing out models' nipples and body hair in their ads.
Animal reports that new product images on American Apparel's website show models wearing see-through lingerie sans these essential body parts and hair.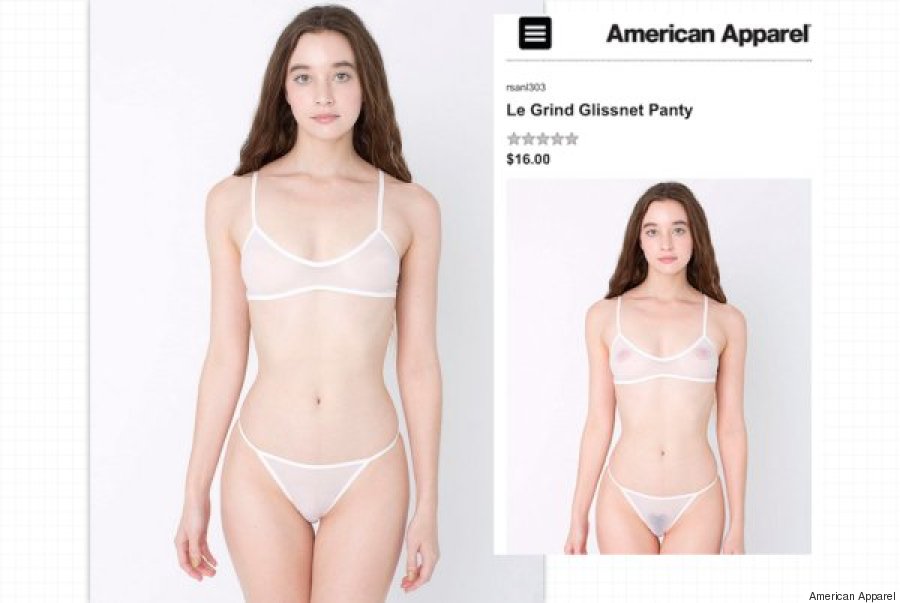 "The changes can be seen on the site's lingerie page, where each bra or panty marked 'new' shows a stark contrast to older clothes: Women are airbrushed to look like plastic dolls rather than real women," the site reports.
But Photoshopping out women's nipples and their pubic hair is not only wrong (we're not Barbies, guys), but beside the point. The whole problem with AA's ads weren't that they were showing nipples (which are awesome) but that the photos showed girls who looked underage in very sexually provocative poses.
The company has been trying to distance itself from ousted founder Dov Charney's controversial vision for the company, which saw ads featuring these young women in sexually charged poses.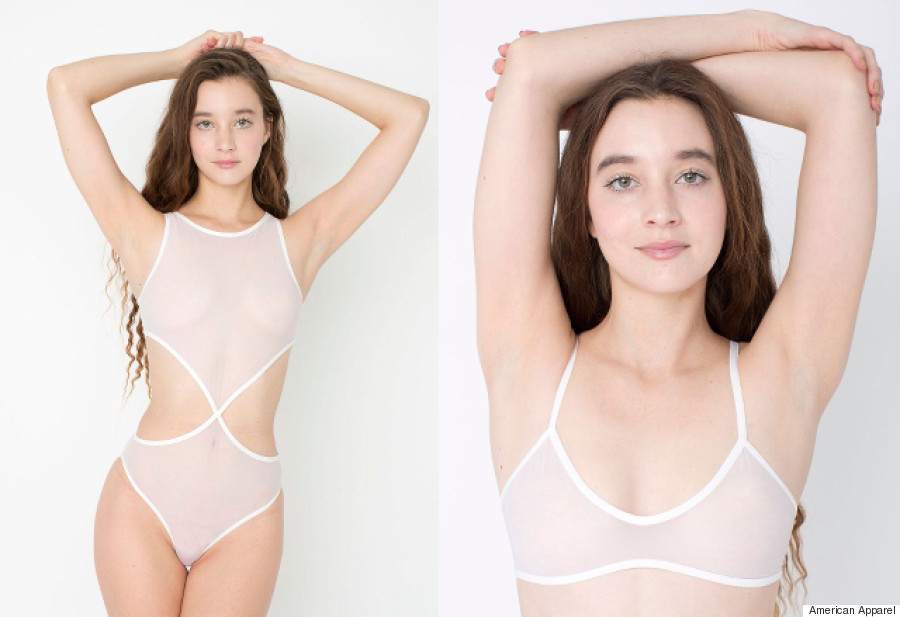 Last year, the company took a beating after racy photos that showed women bending over in skirts allegedly appeared on its U.K. website and Instagram account.
However, the American retailer still has a lot to do if it wants to re-brand itself. This week, the U.K.'s Advertising Standards Authority banned American Apparel ads for a bodysuit, which shows a model -- who appears to be under 16 years old -- with her bare bum visible.
New CEO Paula Schneider spoke with the New York Times about how she wants to keep the brand edgy without being too sexual. "This is an edgy brand and it's always going to be an edgy brand, and it's about social commentary, it's about gay rights, and it's about immigration reform. It's about the things millennials care about," she said.
Follow Huffington Post Canada Style on Pinterest, Facebook and Twitter!
Also on HuffPost