We're going mad over Christina Hendricks' new blond 'do.
The "Mad Men" actress debuted her new look in Clairol's "Nice 'n Easy" ad campaign; images of which were released this week.
In the campaign commercial, the former redhead reflects on life as a blond and her decision to trust that Clairol's hair dye would make her look great.
While part of us is sad about her departure from her signature fiery locks, the 39-year-old's fun and flirty hairdo just goes to show that she can rock any look.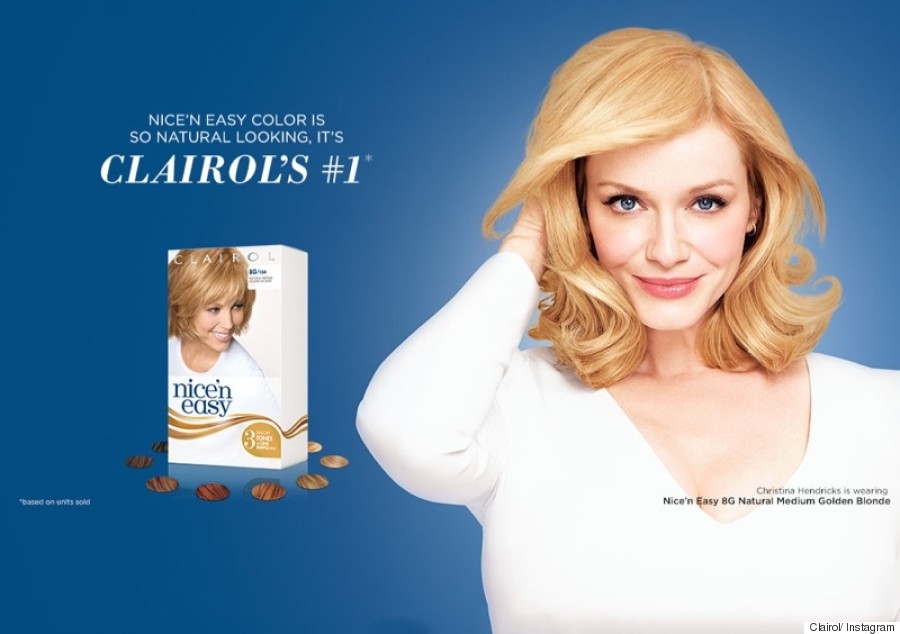 "The colour has this new energy about it," the actress told People magazine. "It may not seem like a huge deal, but I think every woman knows that when you colour your hair it changes your vibe. I'm having a lot of fun with it."
With her new hair colour, Hendricks is returning to her roots -- quite literally. The actress told People she was a blond for half of her life. "It's a bit nostalgic and there's this sort of youthful feeling about it to me," she said in the same interview.
Hendricks' look is having the desired effect as her new glow makes her look fresh. We can't wait to see how she styles her hair on the red carpet and, according to her, she's already planning it out. "I'm going to start experimenting with different colours and see what looks best," she said. "I'm sure some lipsticks will end up in the trash can."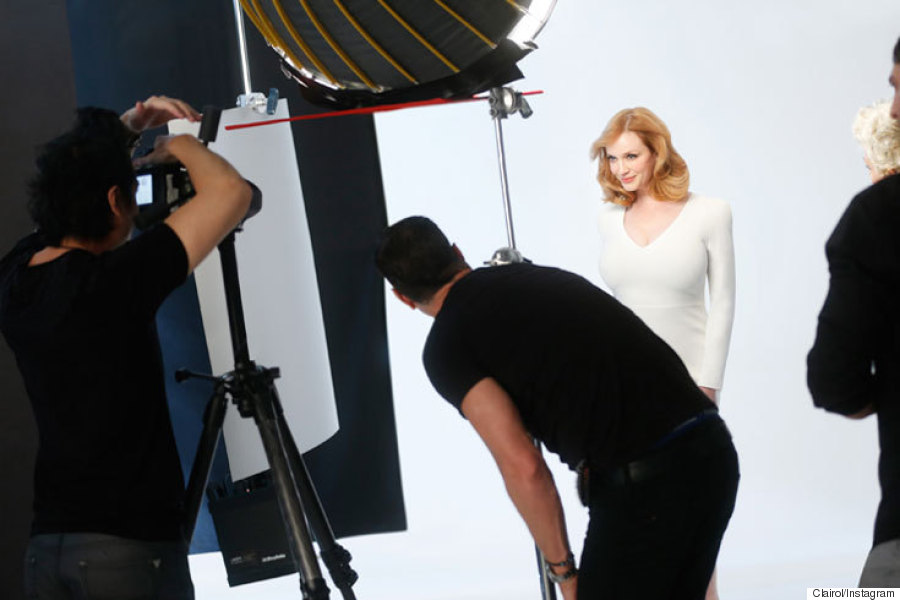 Hendricks isn't only saying to goodbye to makeup that clash with her blond hair. Her farewell to red is an ode to the end of "Mad Men," and, therefore, Joan, as the show begins the last half of the series finale in April.
"All these changes were happening, I thought 'Why don't I just embrace the change and change a little bit of everything, and give Joan a nice little send off. '" she said. "It was sort of an emotional thing for me too."
Follow Huffington Post Canada Style on Pinterest, Facebook and Twitter!
Also on HuffPost