Londonderry, Northern Ireland has seen plenty of fire throughout its history.
But the people of the city, which was a hotbed of conflict during the Troubles, will nevertheless see something very unique when a wooden temple located there goes up in flames on Saturday night.
The temple, standing 72 feet tall on Kelly's Field, a hilltop where you can see much of the city, was built by David Best, a Californian sculptor who has set similar structures on fire at Nevada's Burning Man festival, The Associated Press (AP) reported.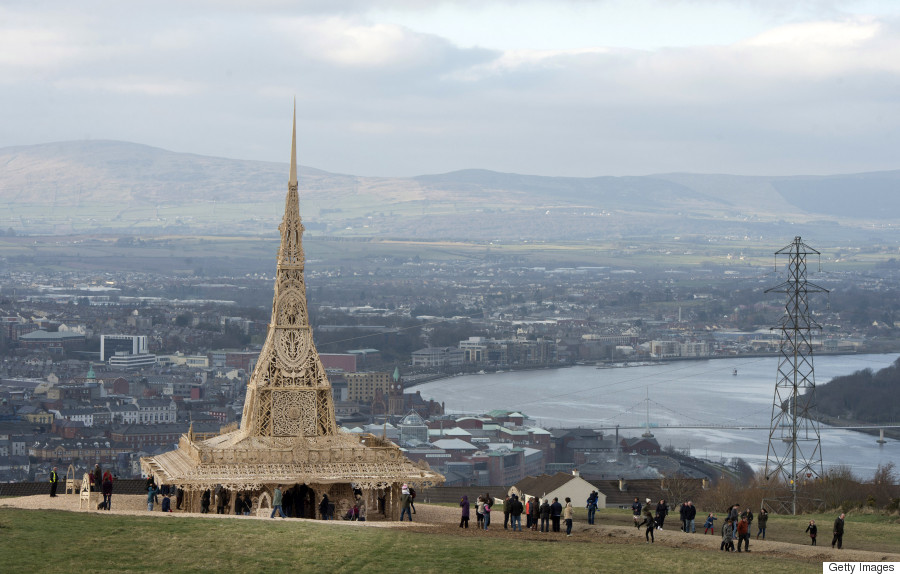 His project is the latest in a series of temples that he has built to help people who have lost loved ones, said BBC News.
Best built his first in 2000 to pay respects to a man who died while racing a motorbike. He has built many temples since, and Best told the network that the one in Londonderry is his "ninth last" one.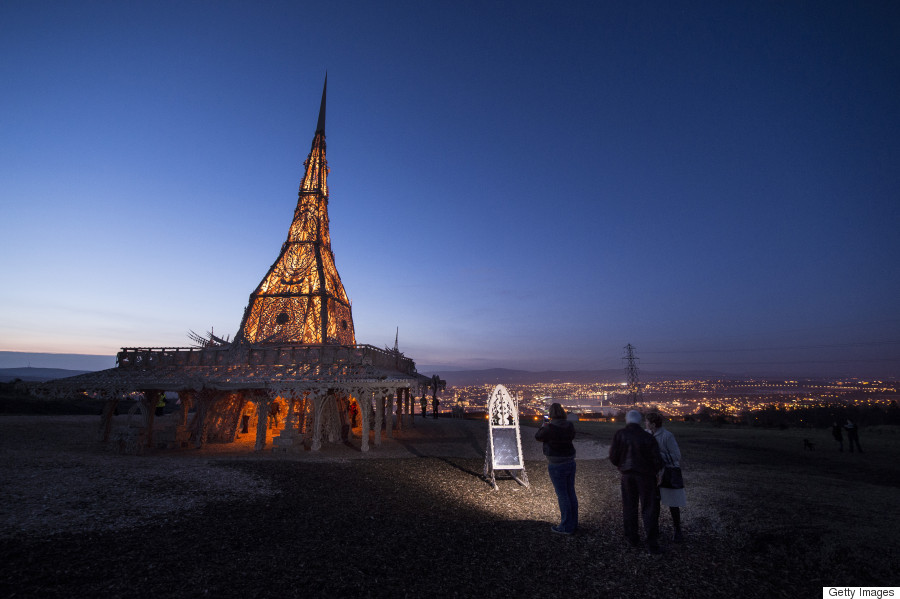 Public art promoters invited Best to a city where the British Protestant majority lights up hundreds of bonfires every summer. Members of the city's Catholic population dislike seeing anti-Irish symbols displayed at such events.
The temple invites people to come inside and write messages to loved ones who are living and who have passed on.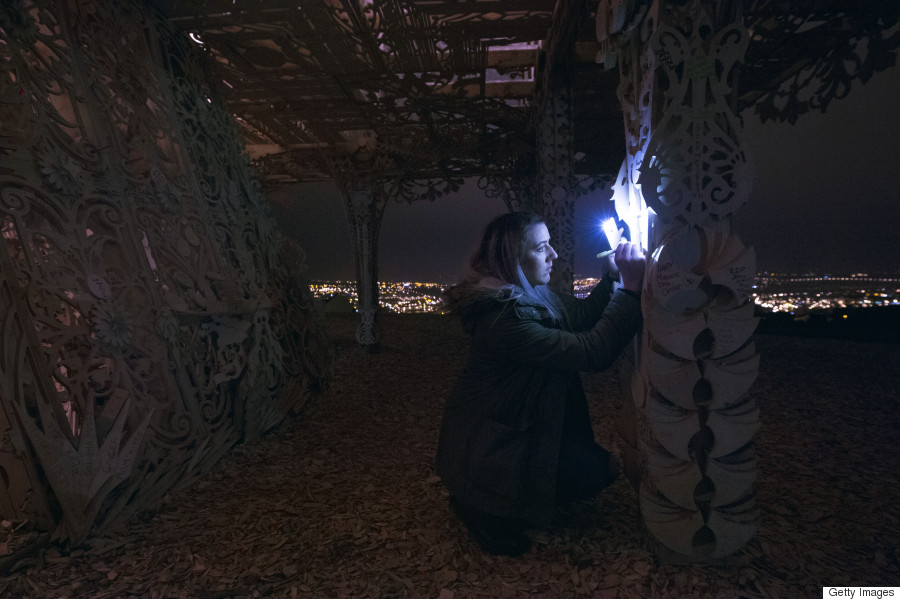 It is intended as a place where visitors can take the burdens they're feeling and let them burn to the ground with the rest of the structure, said BBC.
"There is grief but there is also absolute joy — this is to share in that," Best told the network.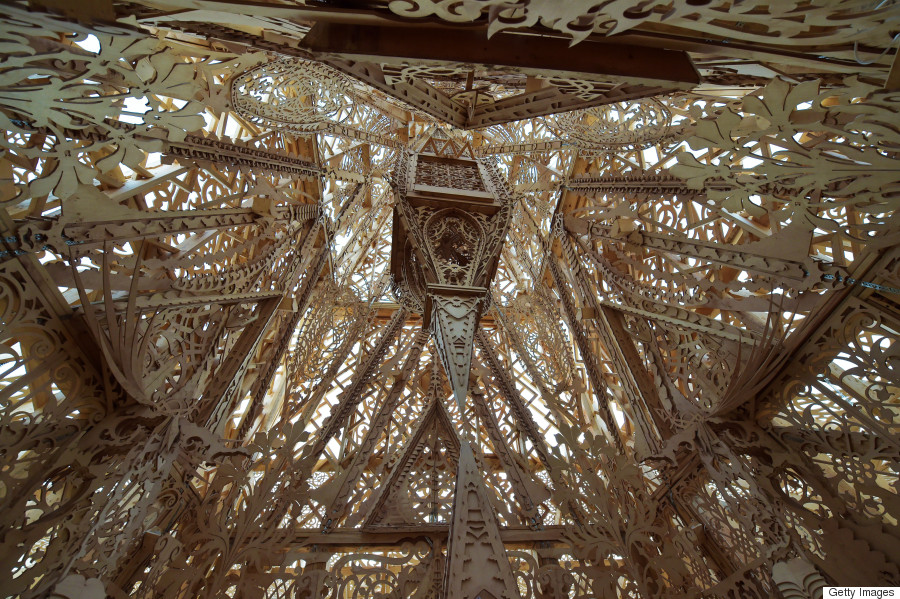 Thousands of people have visited the temple, including both Protestants and Catholics, and written messages inside such as "May the people of Derry be united" and "Best granny in the world."
Best isn't necessarily on a mission to preach peace, he told BBC. But he is offering people a spectacle that could bring catharsis and release.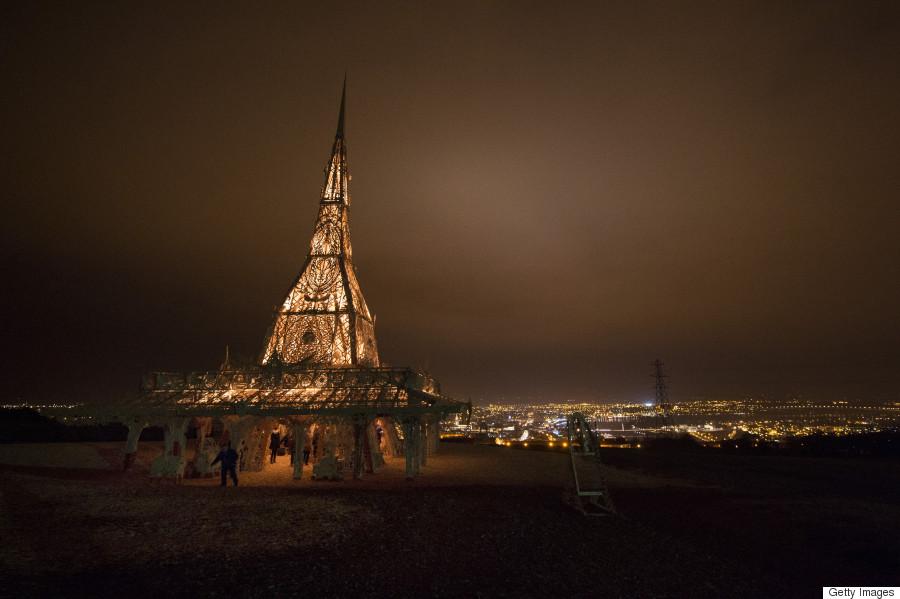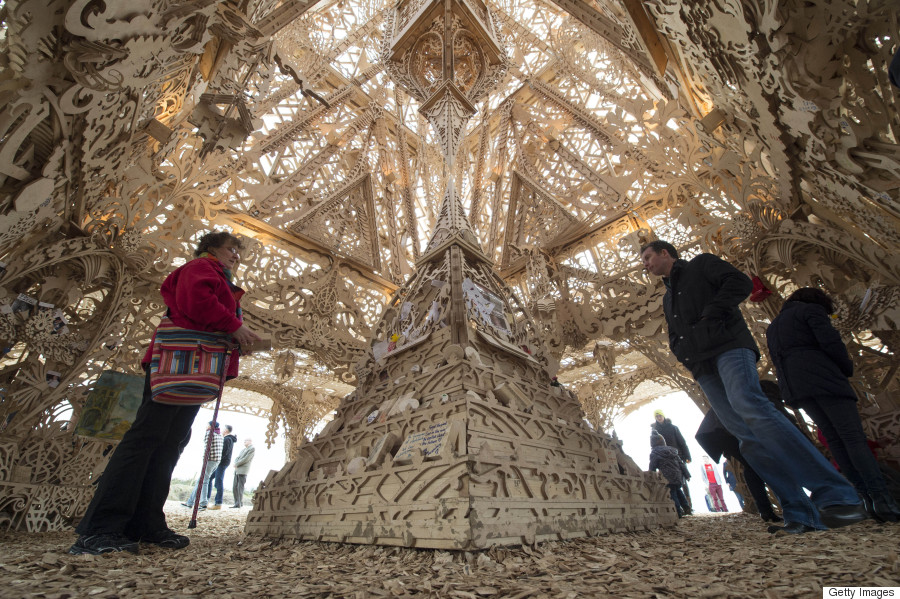 Like Us On Facebook

Follow Us On Twitter
\
ALSO ON HUFFPOST: