Now, Ariana Grande has gone on the show and impersonated Celine Dion. And made us laugh all over again.
The "Problem" singer was talking to Fallon when he brought up that she does a great impression of the Canadian chanteuse.
They then proceeded to sing "Beauty and the Beast" and Grande totally nailed it, from Dion's powerful vocals to her habit of slapping her chest.
Grande's impression didn't quite have the tinge of rivalry that made Aguilera's impression of Spears so uproarious. But it was still awesome.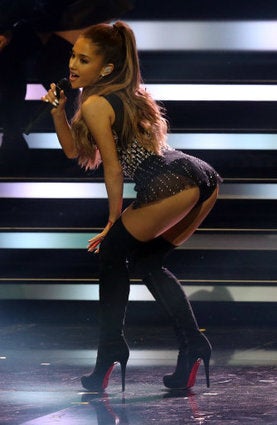 Ariana Grande 100 Sexiest Pics