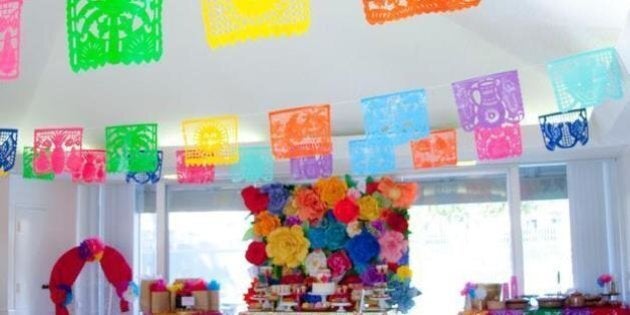 When you're the maid of honour, you're under a lot of pressure. You're expected to keep the bride zen when her family gets over-involved in planning the wedding, and to wear an expensive dress that may or may not be periwinkle. And you also, of course, are responsible for pulling off a great bridal shower.
A bridal shower seems simple: make punch, put out some crudités and dip, sit around and open presents. And at the end of the day, it's appreciated for the labour of love that it is — any shower takes time to plan and money to put together, and you do it because you love the bride. But to throw a shower that not only celebrates the bride's upcoming wedding but the bride herself? Well, that's really impressive.
It's also not as tough as it might seem on the surface. The elements for any shower are familiar: a game or two, food, drinks, invites, decor. Having a theme can actually make it easier to put all of that together, because it narrows your decisions. It also makes the party more personal for everyone, including the bride, who will be touched that you put together something that reflects her passions or your shared past. And most of all, it can be a lot more fun.
Here are a dozen great show themes, from traditional to modern, along with tips on working them into the day, from the invites to the favours guests take home.